Best Hand Grip
Slimmer for a Comfortable Fit in the Hand You will feel secure when grasping the GALAXY Tab 3 in your palm. Slimmer and narrower, the new GALAXY TAB 3 is a better fit, while the thinner bezel ensures you have more screen to touch and operate to your advantage. Lighter to boot, the new GALAXY Tab 3 puts your comfort at the forefront.
Powerful Usability
Useful Device with Up-to-date Technology This mobile doesn't shy away from power. Equipped with a 1.2GHZ Dual Core Processor, it can handle just about anything you ask it to do – smoothly, quickly and expertly. Enjoy the convenience of two cameras (3MP / 1.3MP) for video chatting, taking shots of others or even perfectly-framed photos of yourself. Web browsing has never been easier, quicker or more reliable with the Channel Bonding connections. Surf away and enjoy fast and easy data transfers.
Total Multimedia Service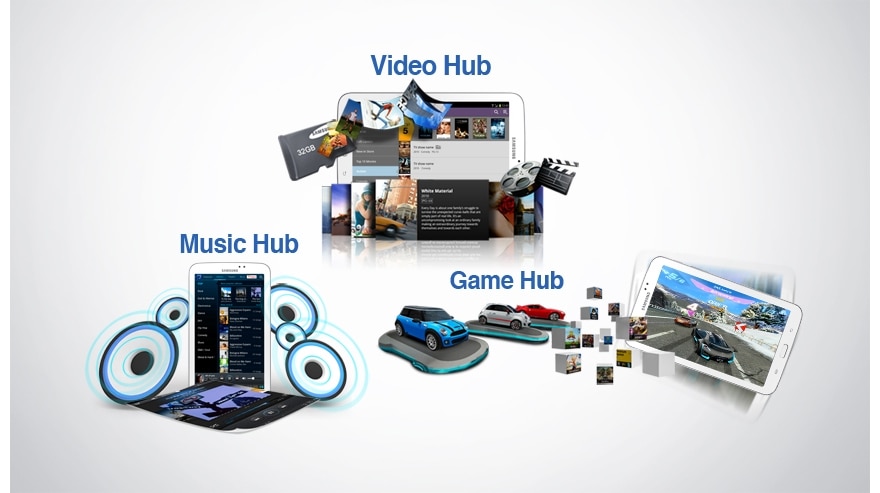 Absolutely unlimited entertainment Video Hub is your personal video store concierge -- 1000+ titles and counting -- with virtually no wait time during progressive downloads so that you can enjoy video contents right away. For your best convenience and satisfaction, Music Hub provides a full music store loaded with your favourite tunes. Game Hub, your go-to source for premium and multi-player games, lets you jump into action any time, wherever you are.
Dropbox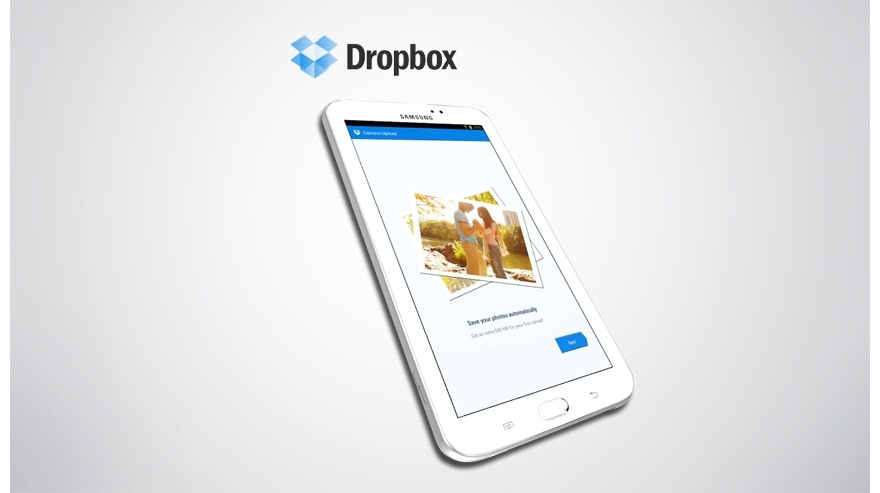 Enjoy 50GB worth of free Dropbox storage for 2 years. This enables storage of all files that are accessible directly on your mobile and anywhere else there is an internet connection.
Fun & Easy Communication
More voice & messaging options Engage in spur-of-the-moment, group video sessions with Google+ Hangouts, as easily as bumping into somebody on the street. ChatON connects your friends and acquaintances across devices and platforms in a more expressive, dynamic way with unique features like Group Chat, Multimedia Transmission, Buddy Interaction and more.
How It Stacks Up
Rugged Design

IP68

S Pen with IP68

Samsung DeX
* User memory is less than the total memory due to storage of the operating system and software used to operate the phones features. Actual user memory will vary depending on the mobile phone operator and may change after software upgrades are performed.

** External Memory may be used to store media (photos, video, and music files) but not applications.

Notice to our customers - safe battery use

If your mobile phone battery is damaged, for example if it is dented, we recommend that you stop using it immediately and replace it with a Samsung genuine battery. If a damaged battery is used, this may affect performance of the battery and in some cases cause damage or injury through overheating, fire or explosion. Examples of situations in which a battery may become damaged are: use in an excessively hot environment, dropping the battery, external pressure on the battery, pet-biting, etc. We recommend that spare batteries are kept in a hard-shell case when not in use.

You should use only Samsung genuine or approved batteries that have been specifically designed for use in Samsung products. The use of incompatible batteries, cables and chargers may not be safe to use and could cause damage to the device or external damage. Please purchase Samsung-branded batteries from reputable and approved sellers to ensure the batteries are not counterfeit.

Battery time is based on our own laboratory measurements, and may vary depending on factors such as device settings, usage patterns and operating conditions.