TV
A Quantum leap in picture quality
Quantum Dot display
Quantum Dot display
Welcome to an incredible unrivalled world of lifelike UHD picture quality, with 64 times more colour than UHD TVs. SUHD with Quantum Dot Display doesn't just raise the bar, it changes the game. TVs until now were not able to realistically display the world we see around us. SUHD with Quantum Dot display changes all that by expressing an exceptionally wide range of colours, over 1 billion – breathing life into each and every one of them and giving you perfect picture quality with the most true to life colours. This is in comparison to conventional UHD delivering 17 million colours. See the very best of new generation premium mastered content exactly as the director intended through Samsung's SUHD TV with Quantum Dot display – the reference for Hollywood studios.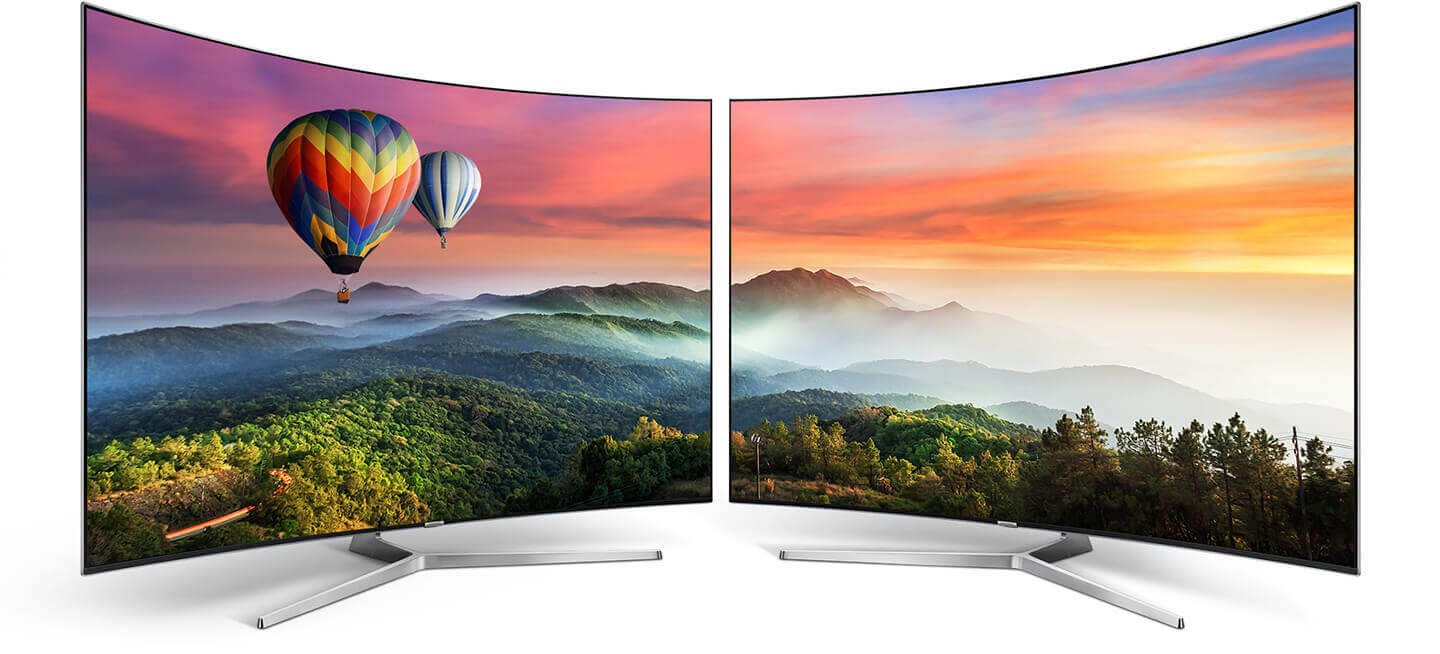 HDR 1000
The latest standard for UHD content is High Dynamic Range. All UHD TVs that are HDR compliant can display HDR content but not all HDR TVs are equal. HDR 1000 provides a far superior High Dynamic Range experience for striking brightness, exceptional shadow detail and vividly accurate colour. HDR 1000 delivers an exceptional UHD Premium viewing experience - the new generation of premium mastered content, exactly as the creator intended.
HDR 100 HDR 1000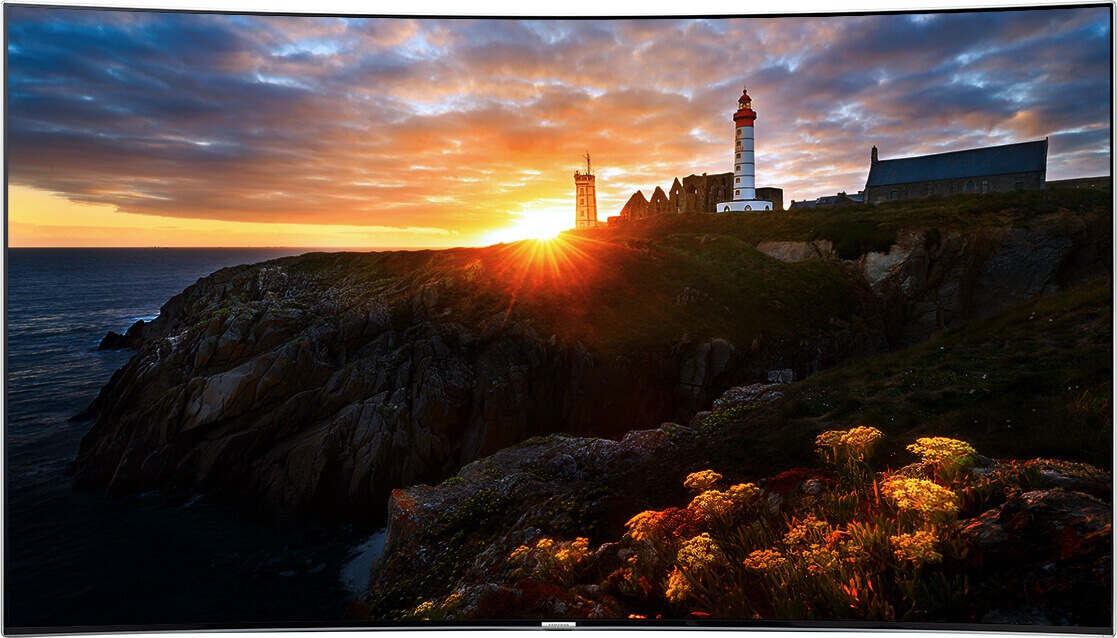 Quantum Dot colour
The world we see on our TVs should be as colourful as the world around us. Quantum Dot displays deliver the range and precision in colour to make that happen. Using tiny Quantum Dot particles as a light source, a billion different color combinations are created to express the most realistic images on SUHD TVs' 10-bit panels. That's 64 times more colour expression than conventional 8-bit panel TVs, and a whole lot more life than what you're used to seeing on the screen at home.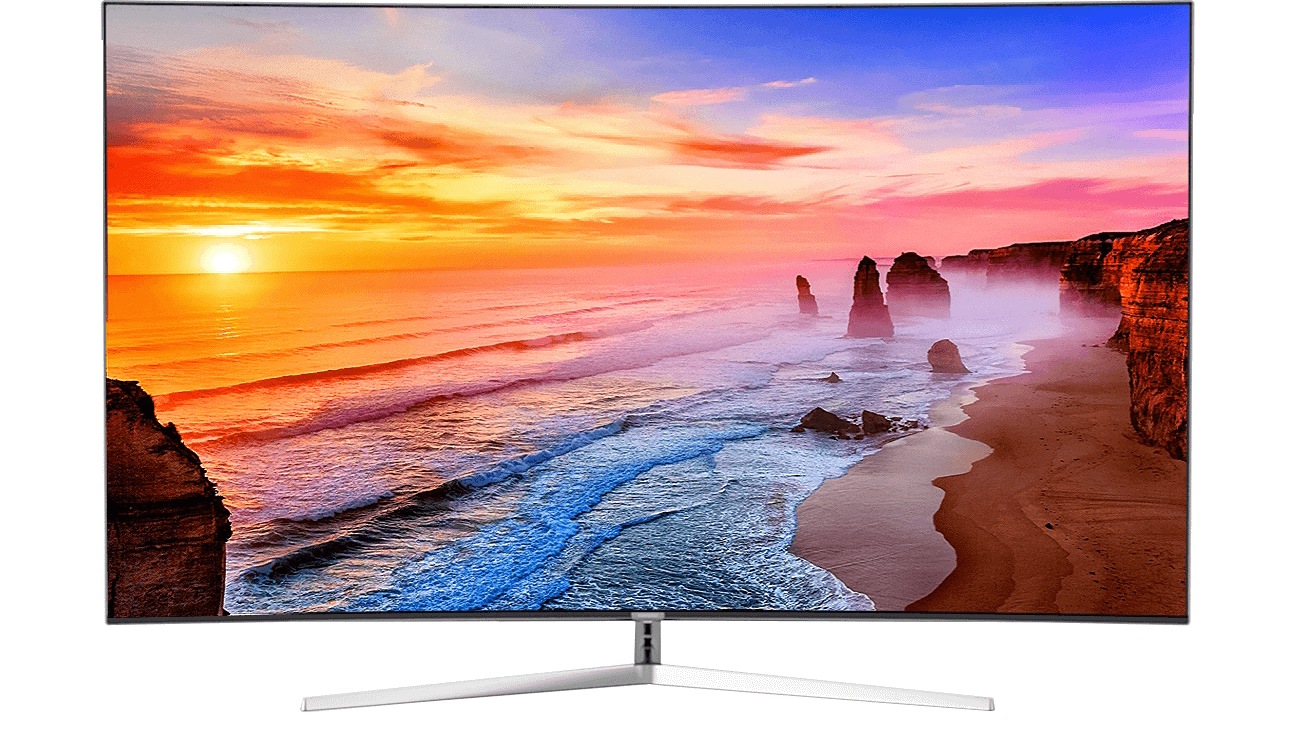 What is
Quantum Dot colour
Watch the video to see how Quantum Dots

create such precise and pure colours.
Ultra Black
Enjoy striking levels of contrast even when watching TV in the brightest environments with Ultra Black Technology. Experience all the vibrant colour and detail of next generation Premium UHD without having to close the curtains or turn off the lights. This new screen technology drastically reduces ambient light reflection to ensure maximum picture contrast is delivered as the Hollywood Director intended.
SUHD Remastering Engine
The SUHD Remastering Engine analyses the source of and the content coming into the TV to upscale and deliver pictures as close to HDR picture quality as possible delivering wider colour and contrast ranges.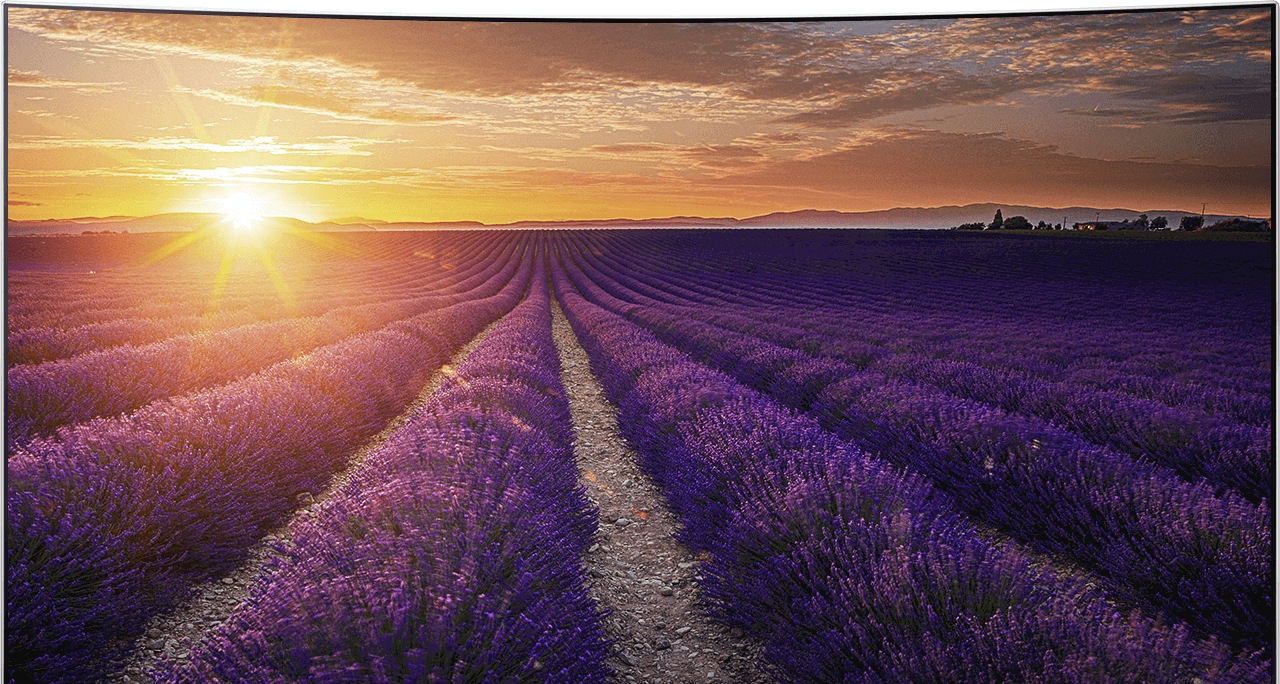 Remastering...
Precision Black
Precision Black gives superior contrast through backlight dimming technology delivering deep blacks with no loss of detail in the darkest of scenes.