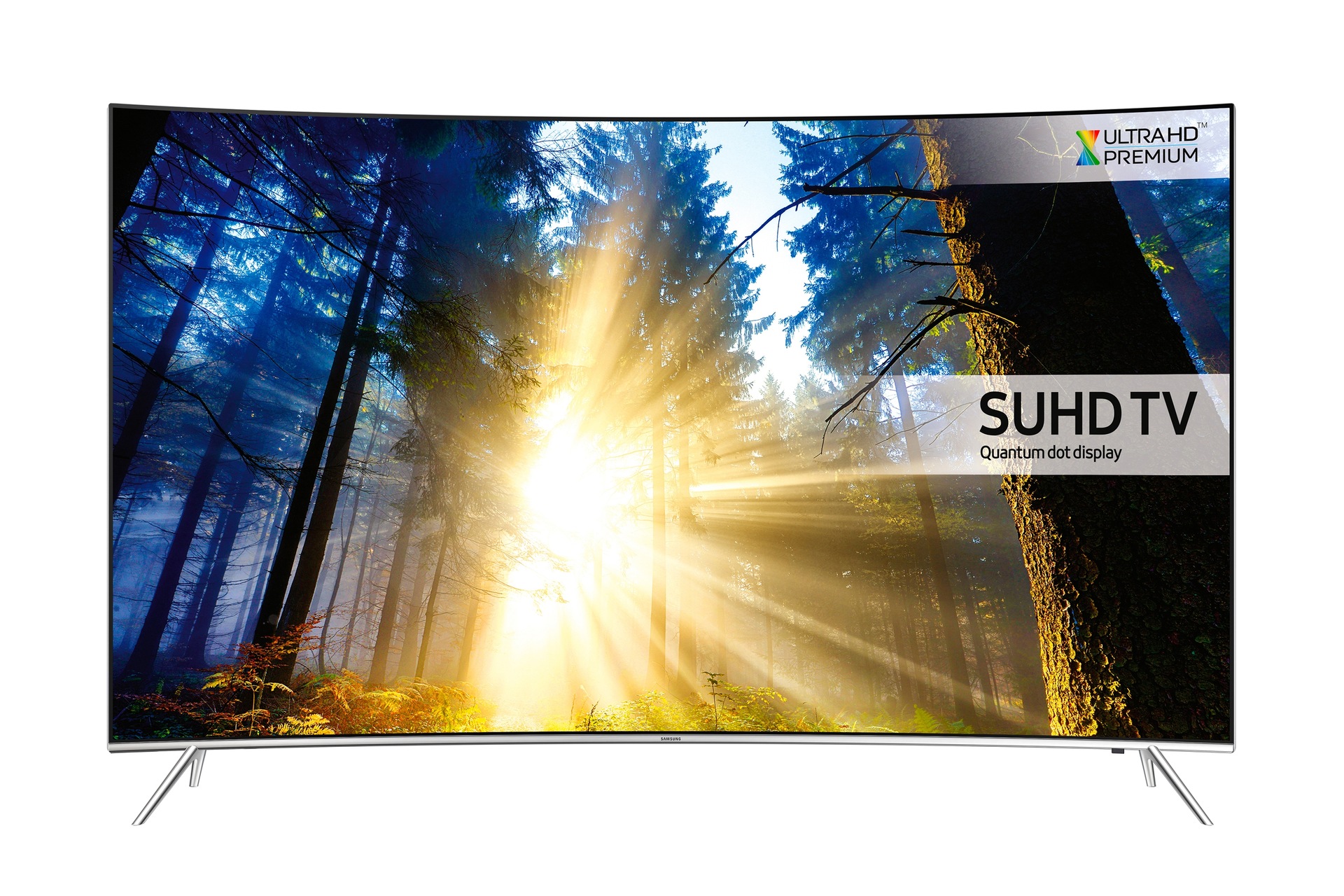 65" KS7500 7 Series Curved SUHD with Quantum Dot Display TV
UE65KS7500UXXU
Sorry! This product is no longer available
Screen Type
Colour
SMART TV Feature
Connections
A Quantum leap in picture quality
Quantum dot display
KS7500 introduces curved SUHD Quantum dot display producing a superior Ultra HD Premium viewing experience with HDR 1000 which ensures exceptional peak luminance, colour vibrancy, stunning black levels, shadow detail and depth with 2200 PQI. Together with Samsung's Smart platform you can enjoy the Smartest TVs on the planet.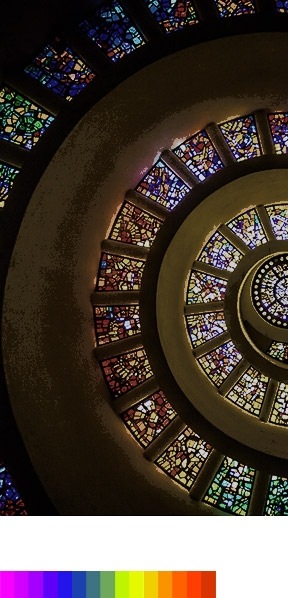 Quantum Dot colour
Welcome to an incredible unrivalled world of lifelike UHD picture quality, with 64 times more colour than UHD TVs. SUHD with Quantum Dot Display doesn't just raise the bar, it changes the game. TVs until now were not able to realistically display the world we see around us. SUHD with Quantum Dot display changes all that by expressing an exceptionally wide range of colours, over 1 billion – breathing life into each and every one of them and giving you perfect picture quality with the most true to life colours. This is in comparison to conventional UHD delivering 17 million colours. See the very best of new generation premium mastered content exactly as the director intended through Samsung's SUHD TV with Quantum Dot display – the reference for Hollywood studios.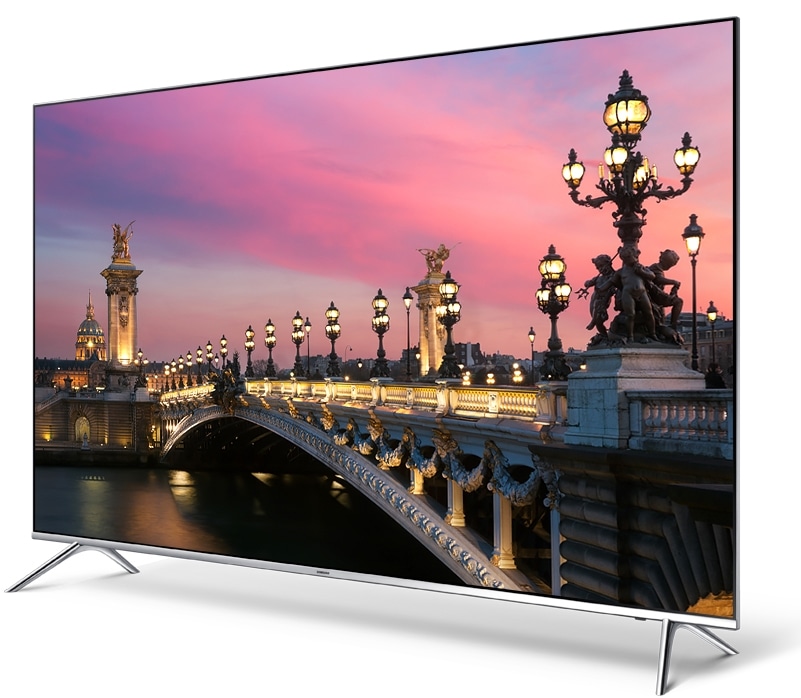 HDR 1000
The latest standard for UHD content is High Dynamic Range. All UHD TVs that are HDR compliant can display HDR content but not all HDR TVs are equal. HDR 1000 provides a far superior High Dynamic Range experience for striking brightness, exceptional shadow detail and vividly accurate colour. HDR 1000 delivers an exceptional UHD Premium viewing experience - the new generation of premium mastered content, exactly as the creator intended.
Ultra Black
Enjoy striking levels of contrast even when watching TV in the brightest environments with Ultra Black Technology. Experience all the vibrant colour and detail of next generation Premium UHD without having to close the curtains or turn off the lights. This new screen technology drastically reduces ambient light reflection to ensure maximum picture contrast is delivered as the Hollywood Director intended.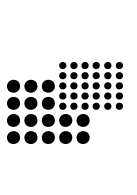 Remastering Engine
These days there are so many file formats of varying specifications. And let's face it – some formats are lower quality than others. But SUHD TV's remastering engine will step in to automatically analyze and remaster any non-SUHD content, improving the quality to the highest level possible. Enjoy images as close to what was intended by the filmmaker.
The smartest TV on the planet
3 Clicks to your favourite content
Does your TV seamlessly blend a variety of content sources? Introducing the smartest TV on the planet. Quickly access the content you want to watch from a variety of input sources on the Smart Hub home screen. Watch your favourite TV shows using the TV guide, switch to binge on UHD box sets through Netflix, Amazon Instant Video* or catch up with shows you have missed through our variety of Catch Up content partners – all of this is possible without interrupting what you are currently watching and all from the Smart Hub home screen. Just 3 clicks to your favourite content**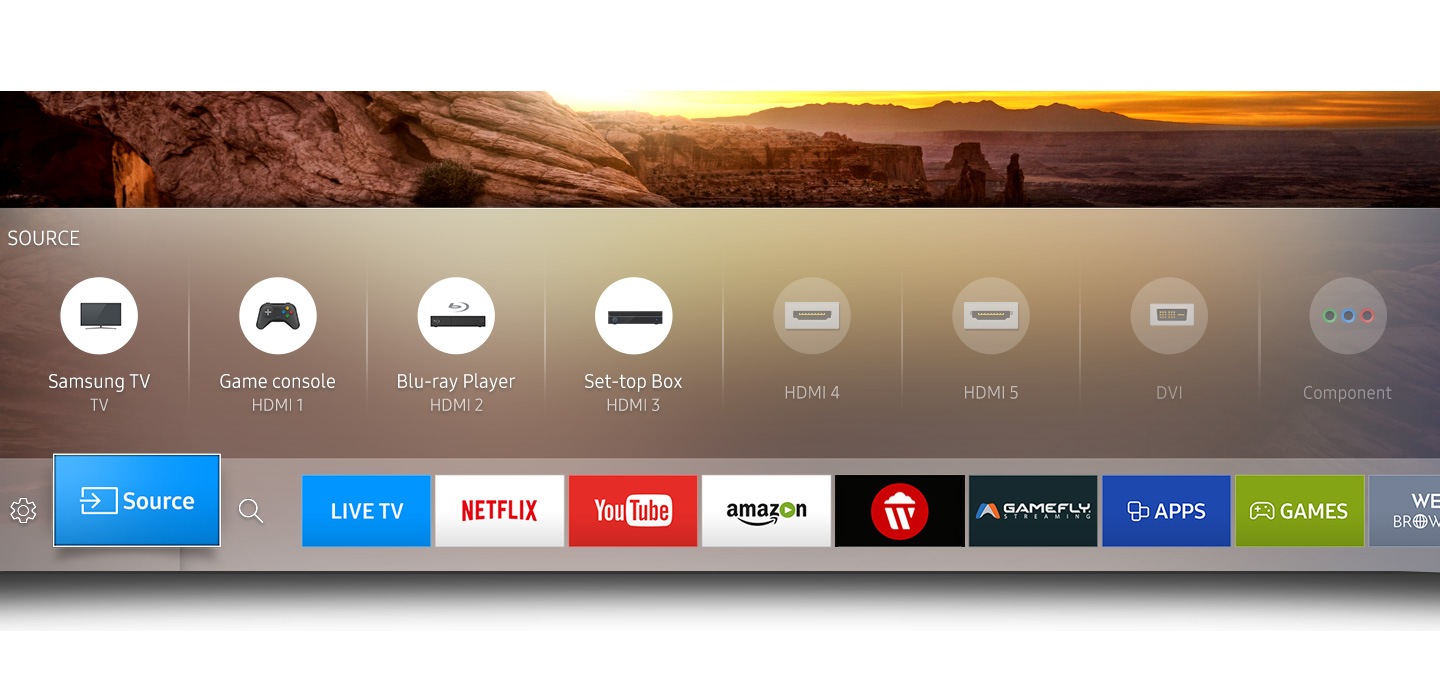 Screen image simulated.




*One Remote Control function requires Internet access and may not be available in all languages or areas.
*One Remote Control and Auto Detection function may not be supported by certain devices connected to Samsung Smart TV.
Curved Screen
Immersive Viewing Experience
Not all Curved TV's are the same. Samsung Curved TV's deliver deeper, wider and clearer picture quality for a captivating viewing experience. The curved screen surrounds you while Samsung's unique Auto Depth Enhancer adds layers of contrast to the background, midground, foreground and objects to give even further depth of image. The Curved screen offers a wider field of view bringing the corners closer to you providing a clearer view with ultimate levels of detail. Optimal screen curvature means the curve radius is customised by screen size allowing you to lose yourself completely in the immersive viewing experience.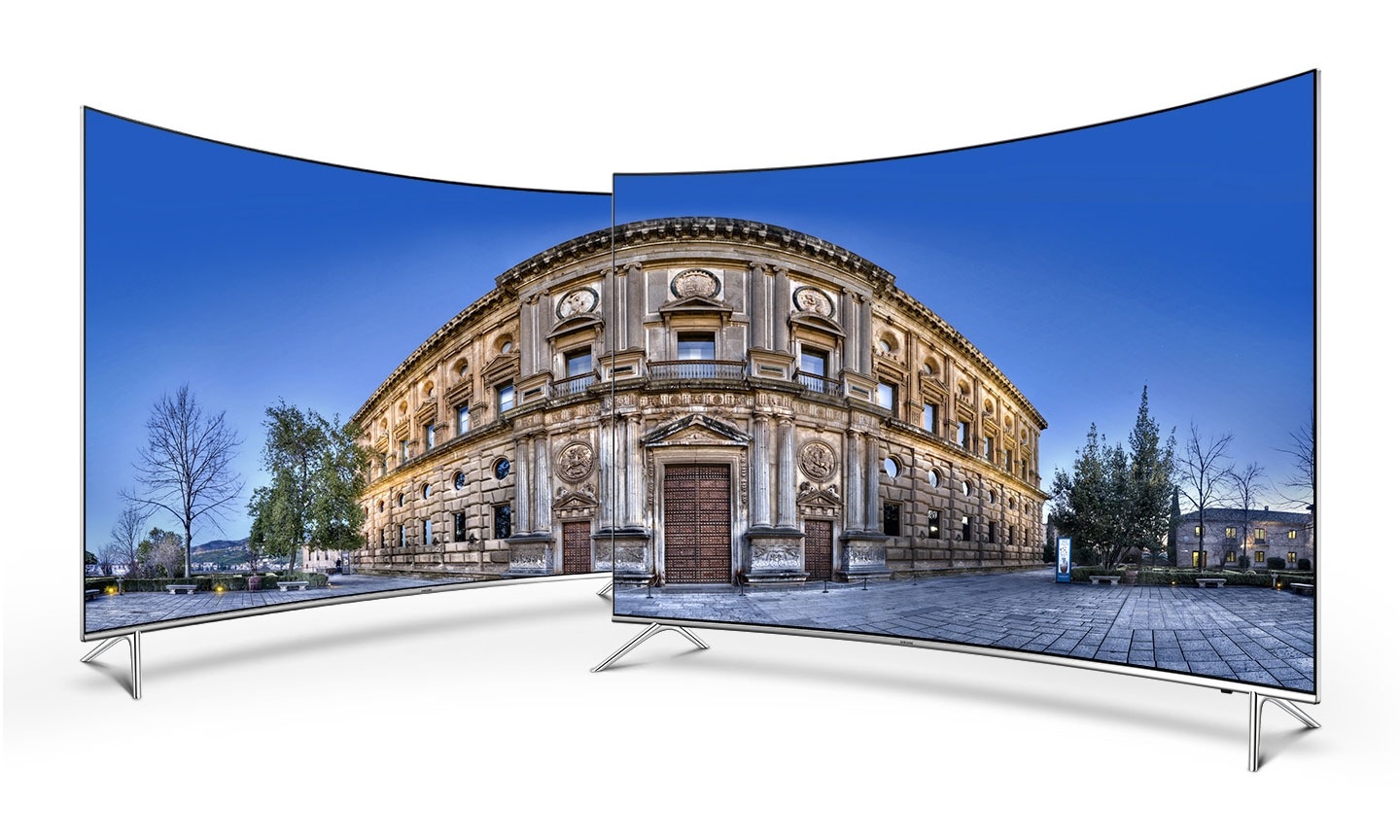 Curved design
Curved Screen
Providing a wider field of view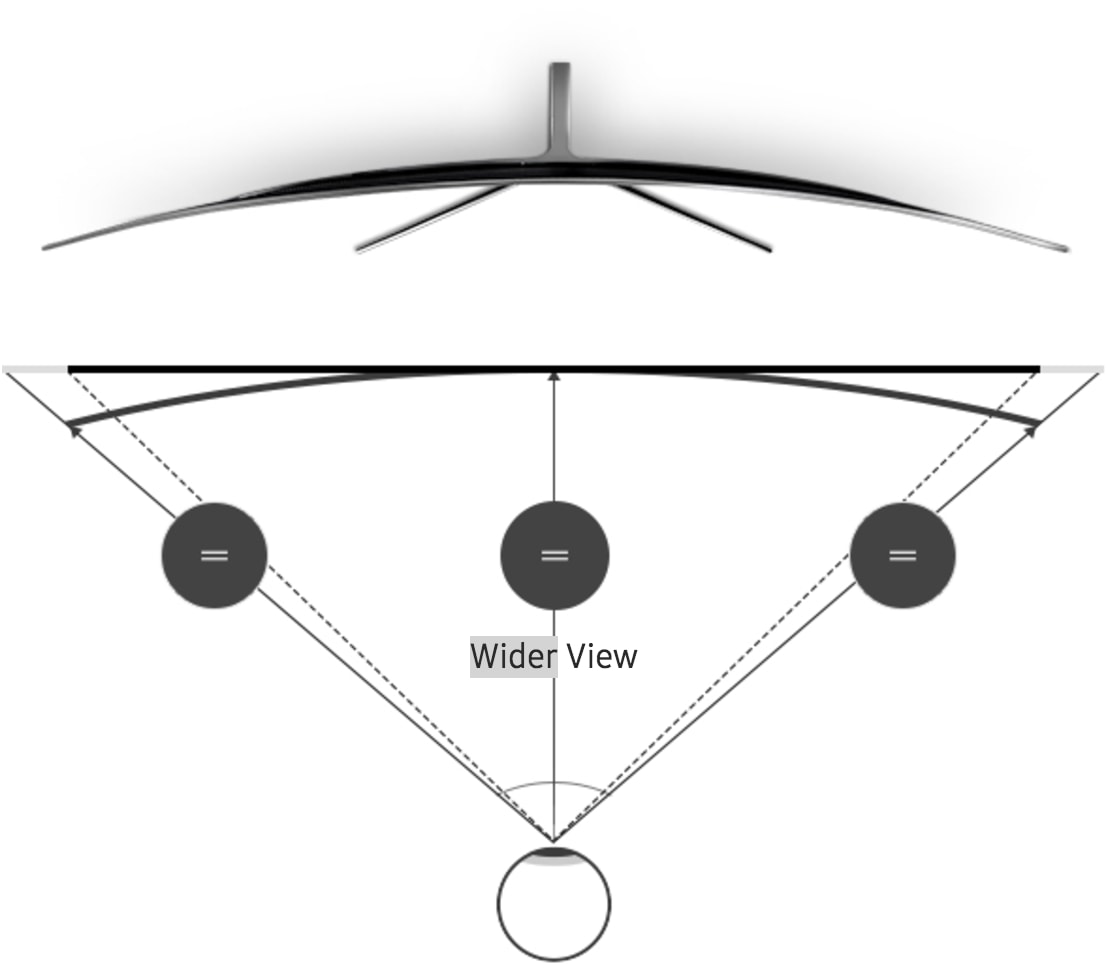 360 Degree Design
Combining the very best in picture quality with incredible design
Form and function combine to create a stunningly clean minimalist design that will enhance any living space. Neat cable management solutions mean no more messy cables tangled up behind your TV.
3,840 × 2,160

Resolution

4200R

Screen Curvature

7

Series

Quantum Dot Color

Quantum Dot Color

4

HDMI

3

USB
How It Stacks Up
Screen Type

Colour

SMART TV Feature

Connections
True 8K Resolution

Quantum Processor 8K

Q HDR 1000

Object Tracking Sound+ (OTS+)
*Terms and conditions apply.
Certain features with the Smart Hub may not be available without expressed consent regarding the collection and use of personal information. Content available through Smart Hub may vary among product categories, models and territories. Certain applications must be purchased and may not be available in all regions.
Apps shown are for illustration purposes only and may not work in all countries and on all models 1 Paid for subscriptions to app services shown may be required 2 Apps shown may not be available on all Samsung Smart TV products. The Samsung Smart TV platform is used by Content Providers to make apps available. Content Providers may remove apps from the Smart TV platform or stop supporting them at any time. When new Samsung Smart TV products are launched, there may be a delay before the apps shown become available on those products. 3 Requires Internet access. May not be available in all languages or areas.