* Electricity consumption occurs in Art Mode
Beautiful design that you can personalise with Art Mode and features QLED technology, with over one billion shades of colour for immersive TV viewing. Make a statement with the new Frame.
Find the perfect piece
The Art Store
Find artworks to display on your Frame by browsing the Art Store. Sign up for a free month-long trial today. Then, get unlimited access to artwork and photography from world-renowned galleries and beyond for just £3.99 a month.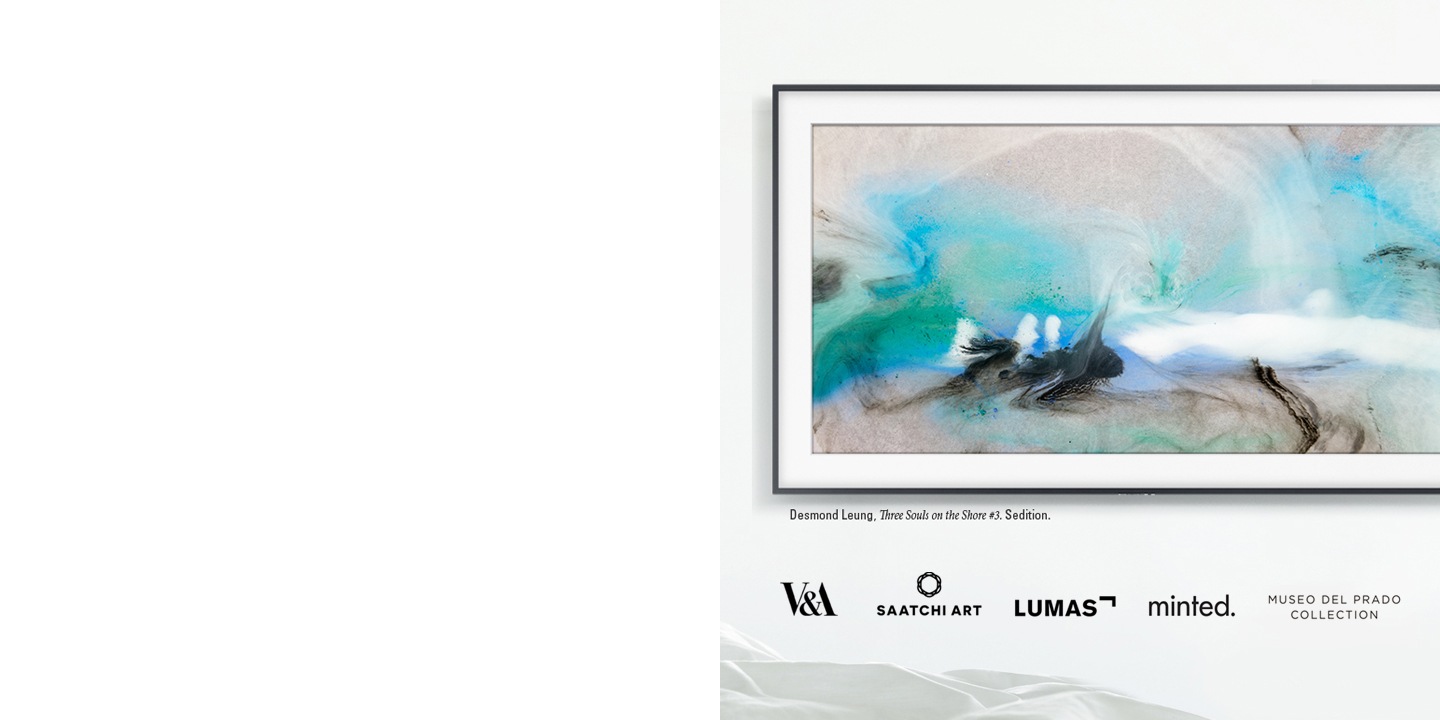 Key Specifications
Art Mode
Art Mode displays art on your TV when The Frame is off.

Art Store
Enjoy a variety of artworks, including specially curated collections from renowned partners with The Frame.
QLED Technology
Experience genuine cinematic colour made from over a billion colours and shades.
Customisable Frame
Find the perfect Frame for your own taste with a choice of white, black and beige and brown.