Resource Efficiency
Conserve, use longer, and reuse
Since the Industrial Revolution, economic growth accompanied the reckless excavation and exploitation of natural resources. Experts have warned of the environmental problems from such excavation and future resource depletion. Samsung Electronics is aware of these warnings and implementing a wide range of response measures.
In the process of product development and manufacturing, we efficiently use resources by technology innovation and find ways for inevitable waste and end-of-life products to use again. We will keep effort in making better products with fewer resources and to convert e-waste into usable resources.
2020 KPI: Resource Efficiency
Cumulative take-back of global e-waste
Recycling rate of manufacturing waste
Water use intensity
We aim for a circular economy in which resources are continuously reused
To protect an environment in crisis and use resources more efficiently, Samsung Electronics is engaged in efforts to focus on a circular economy. Going beyond the conventional one-time consumption of resources, we aim to use resources again through take-back and recycling of waste and scrap materials. We are seeking ways to manufacture with fewer resources by unifying materials and changing assembly process. End-of-life products are collected from consumers free of charge and the materials are recycled. Through this circular economysystem, Samsung Electronics significantly reduces the need to extract additional natural resources, decreases the greenhouse gases and pollutants produced by waste incineration and prevents the soil and groundwater pollution caused by landfill.
Above all, the best way to conserve resources is by making quality, long-lasting products. Before launching a product, Samsung Electronics conducts strict reliability tests to enhance durability. We provide convenient repairs through our global service centers, and we offer continuous software upgrades. Through these practices, we conserve resources by extending product life.
Circular economy structure adopted by Samsung Electronics
Development
· Planning products that use fewer resource and less energy
· Designing products that can be easily repaired, disassembled and recycled
· Purchasing eco-friendly raw materials that are easily recyclable and that pose minimal risk to the environment
· Doing business only with suppliers that have Eco-Partnership certification
Manufacturing
· Monitoring energy consumption at worksites and making efforts to conserve
· Minimizing water consumption and reusing water
· Using recycled and recyclable raw materials and labeling recyclable raw materials
· Converting waste into resources
· Using substitutes for certain chemical substances

Distribution
· Minimizing environmental impact by applying eco-friendly materials and packaging
· Reducing fuel consumption and GHG emissions during transport through smaller and lighter packaging materials
Use
· Reducing indirect GHG emissions with highly energy-efficient products
· Upgrading firmware to improve product performance, extending warranty period
· Selling refurbished products
Repair and Reuse
· Operating repair service centers globally
· Online diagnostics guidance
Take-back and Recycling
· Running country-specific e-waste take-back programs
· Some e-waste repaired and remanufactured, others separated by materials (e.g., plastic) and disassembled, cleaned, and processed to be reused in product manufacturing
We breathe new life into end-of-life products
Recycling is important in a circular economic system, and to recycle, it is essential to take back used products. The circular use of resources is only possible if end-of-life products are not discarded but used to extract resources, sorted and reprocessed. It is for this purpose that Samsung Electronics operates the Re+ program.
As a part of the Re+ program, we installed collection bins at several locations frequented by customers. e-Waste can be disposed of at no cost, and the collected products are reused and recycled into a product that can be used again. We set up collection bins at Galaxy Studios in Chile, Australia and Sweden in 2017 and recovered e-waste from those markets. We also spent meaningful time with visitors introducing the Re+ program and emphasizing the importance of recycling. In order to recycle more effectively, we monitor take-back and recycling levels in countries where Samsung Electronics has a presence. As a result, we were able to collect a total of 2.64 million tons of product between 2009 and 2016.
Global Take-back and Recycling Activities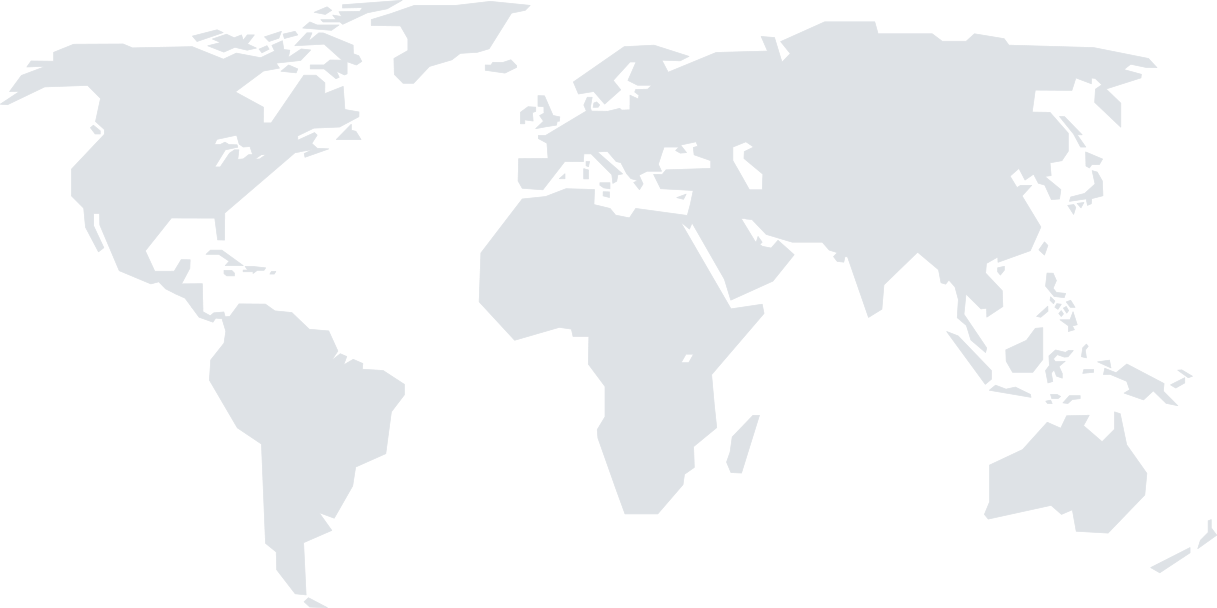 Canada

Columbia

Europe

Vietnam

Taiwan

USA

Peru

India

Korea

Australia

Costa Rica

Brazil

China

Japan

Republic of
South Africa
* 2016
Korea
· Take-back network (through retail logistics centers)
· Operating Asan Recycling Center
· Free pick-up service
Japan
· Participating in take-back and recycling consortiums
China
· Take-back and recycling system
Taiwan
· Participating in national recycling system
Vietnam
· Voluntary take-back bins at service centers
USA
· Take-back programs in all 50 states
Europe
· Take-back and recycling system in 37 countries
India
· Voluntary take-back program
· Free pick-up service
Australia
· Take-back and recycling for TVs, PCs and printers
· Voluntary take-back program for mobile phones
Republic of South Africa
· Voluntary take-back bins at service centers
Canada
· Take-back programs in all 10 provinces
Colombia, Peru, Costa Rica, Brazil
· Voluntary take-back programs
We convert manufacturing waste into resources
The amount of waste produced from product development through the manufacturing process is considerable. For complex electronic devices with numerous components, even the packaging thrown away for each part adds up. At the end of a project, the many pilot products used to refine a product all go to waste. If these are all incinerated or buried, the environment will be polluted and resources will be depleted. To make such waste reusable, Samsung Electronics processes it through specialized recyclers to increase the yield of certain recyclable materials. As a result, in 2016, we reached our target of converting 95% of all waste into resources four years ahead of the initial target year of 2020.
We strive to develop eco-friendly materials
so we can recycle more resources
Eco-friendly materials are made by recycling resources that have been used previously or by processing materials that can be substituted for natural resources. In this way, the burden on the environment is reduced. Samsung Electronics is dedicated to reducing the use of natural resources and increasing the amount of waste that is recycled by researching and developing various ways to use recycled or plant-based materials.
For example, we used packaging materials made from recycled paper, natural stone fillers and sugar cane, thereby resulting in no environmental impact at the time of disposal. For products needing a lot of packaging because of their size, like refrigerators, we applied a material that can be used more than 40 times and that significantly reduced resource consumption. Moreover, in 2016, we used recycled plastic collected from ewaste in 5% of the total plastic needed to make new products.
Applications of Eco-friendly Materials
PCM plastic
· Applied to all smart device chargers since the Galaxy Note 4 (20%)
· Applied to Galaxy S7, Note 5, and Note 7 earphone cases (60%)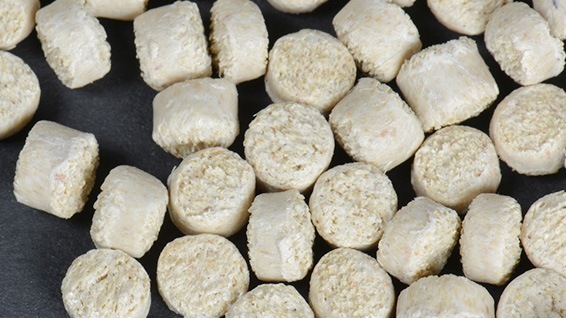 Bioplastic film with sugar cane extracts
· Reduced GHG emissions by 25% compared to previous petroleum-based plastic films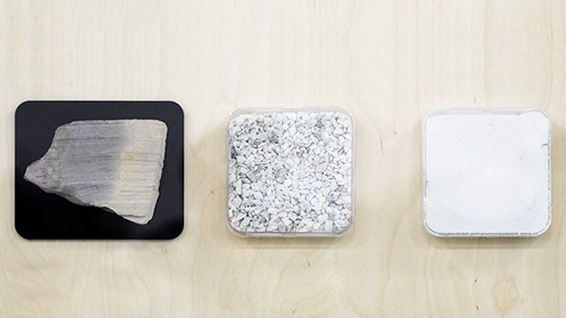 Plastics containing stone flour
· Partially replaced polypropylene (PP) with natural stone fillers, saving 40% of petroleum-based resources
· Saved about 500 tons of petroleum-based resources a year
· Expected to result in 15% drop in CO2 emissions
A photo of reusable refrigerator packaging
· Eco-friendly packaging material made with expanded polypropylene that can be used more than 40 times
· Elimination of tape and styrofoam, resulting in a 99.7% decrease in total volatile organic compounds (TVOC), an effect equivalent to planting 63,000 trees
Conserve, reuse and recycle valuable water resources
In response to the increasingly serious global water resource crisis, and as part of our environmental protection efforts, Samsung Electronics instituted the 3R (Reduce, Reuse, Recycle) Strategy for water resources. We prevented the waste of water resources by replacing old valves to stop leaks and by developing sophisticated control units so that only the necessary amount is used. In addition, we reformed our processes so that water can be reused and water consumption reduced. Previously, water used in one process could not be reused in another since each process required water with different standards. However, by standardizing water, we can now reuse water in multiple processes. Thanks to these efforts, 48,602 tons of water was reused in 2016, a 5.2% increase compared to the previous year, and the amount of reused water accounted for 46.6% of total water consumption. We continue to seek various ways to reduce our intensity-based water consumption (ton/KRW 100 million) to 50 by 2020 from the current level of 60.