Better Place for All
As we live in an ever-dynamic, changing world that is full of promise and possibilities,
it is our strong belief that technology should act to make a difference to humanity and create a better world for us all.
Technology should serve for the advancement of humanity, so it is important that its benefits must be available to all. Enabling everyone to achieve their full potential and thus creating a better tomorrow.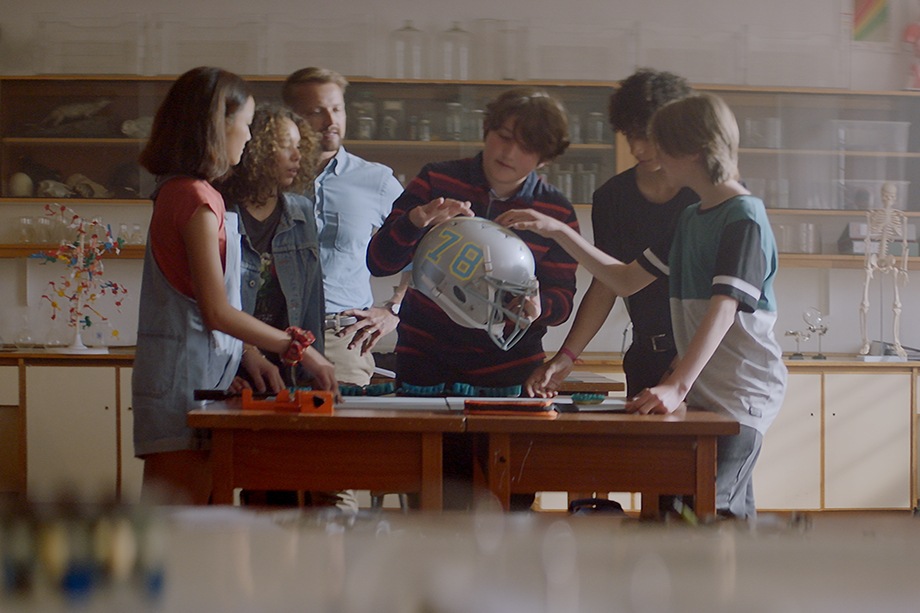 Samsung Solve for Tomorrow
Our Solve for Tomorrow program was first created to inspire the future innovators to build their skills in science, technology, engineering and math (STEM). Answering the program's challenge each year, students innovate a prototype of their idea to tackle their generation's most critical issues like school safety, the opioid crisis and climate change, and become passionate advocates of positive social changes with civic engagement.
Galaxy Upcycling
We care about creating a responsible future, which is why our Galaxy Upcycling program imagined innovative ways of giving new life to old smartphones, reconstructing them into useful IoT devices. One such example is the 'Weather Station' project, in which old Galaxy devices were combined with an air quality measuring sensor, becoming a personal hyper-local atmospheric notice device.

IGNIS Vision and Voice
IGNIS Vision and Voice would be an example of how we are always looking for ways to create positive impact to our communities. Of the many enemies firefighters encounter, darkness and miscommunication are some of the deadliest threats in the smoky labyrinth of live fire. In this regard, IGNIS Vision and Voice, a lightweight, durable thermal imaging camera and a bone-conduction communication device that recognizes voice in extreme conditions, not only help the firefighters save the lives of others, but also their own.
GEMS (Gait Enhancing & Motivating System)
We are also changing people's lives with GEMS, a wearable robot for rehabilitation treatments that can help people with difficulties in walking, due to weakened muscles, diseases or injuries. It lets them improve their mobility by assisting them to move.

By having people and society at the center of our innovations, we will continue to make efforts, together with you, towards a better tomorrow.