AKG Headphones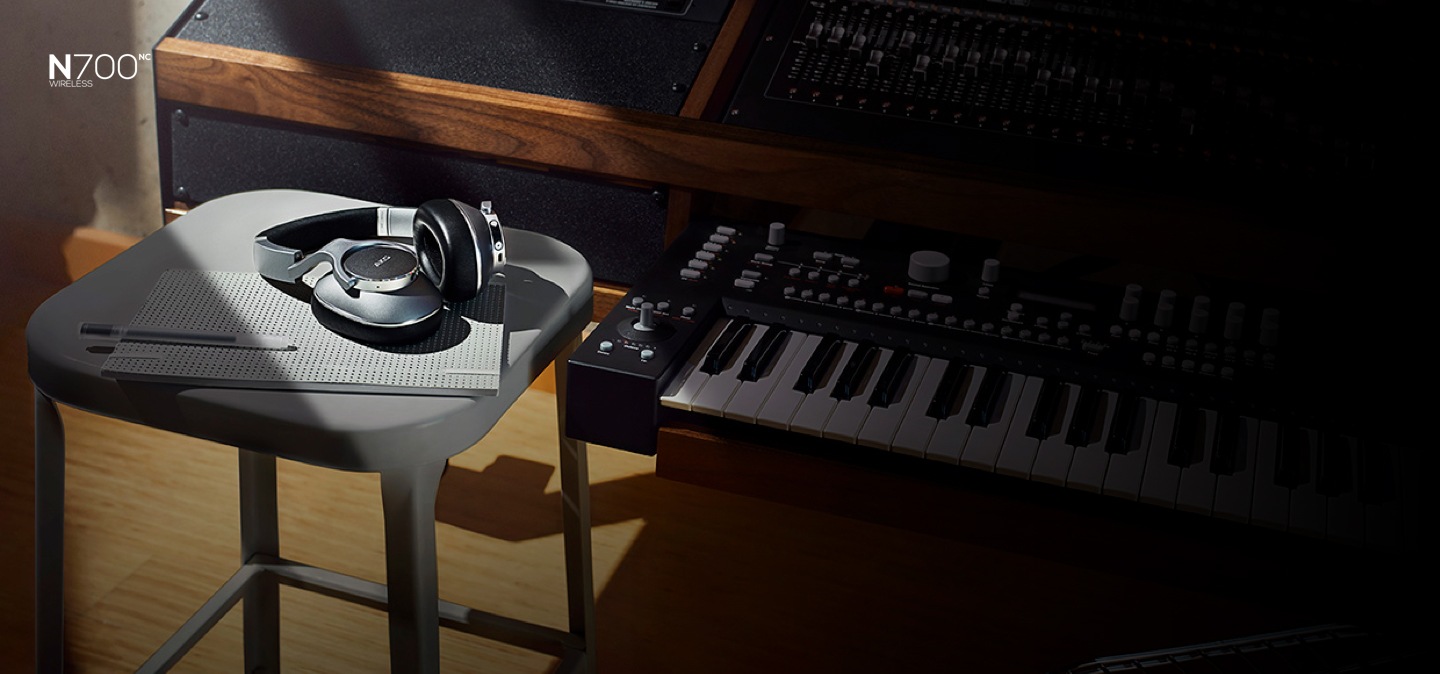 Hear what you want to hear — and nothing else
The N700 brings studio-quality sound to your ears. Whether you're listening to a book or taking a call on the street, control your sound with the push of a button.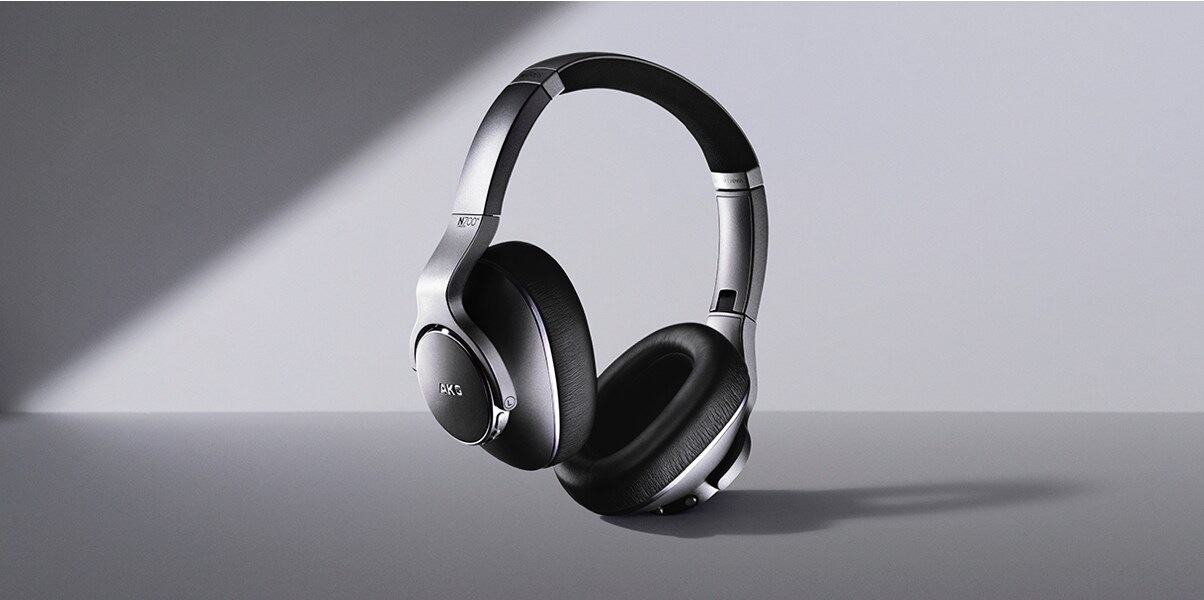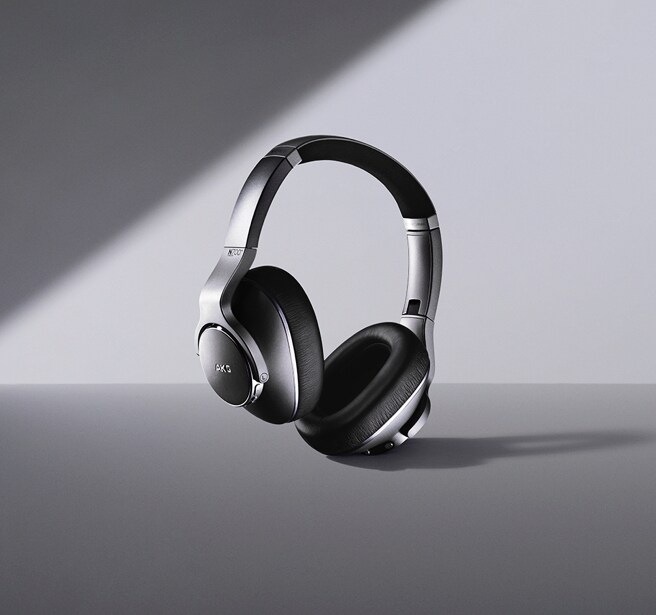 Active Noise Cancellation
Filter out background noise with Active Noise Cancellation, and let in only the sounds you need with Ambient Aware technology. With the N700, you have control over your sound, whether you're jogging to your favorite playlist or listening to podcasts on your commute.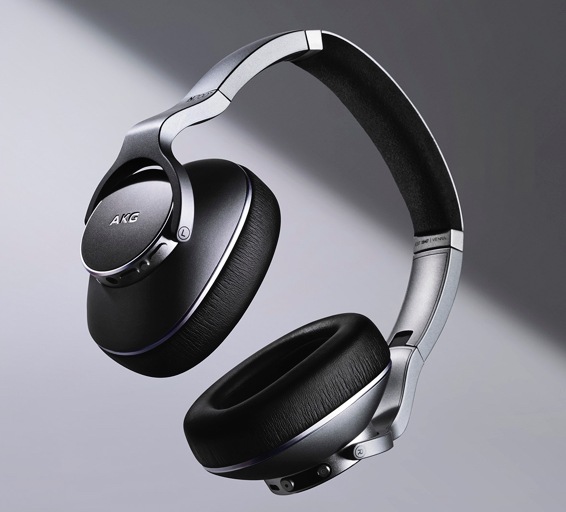 Long Lasting Battery
With up to 20 hours of playback while using Bluetooth and Active Noise Cancellation, you can stay caught up on your shows, whenever and wherever you want to. Enjoy up to 36 hours while using ANC and wired headphones.1
Comfortable, Foldable Design
Conveniently slim and foldable, the N700 is your go-to headphones for travel, commuting, or everyday life. Take them anywhere and be ready for anything with a compact carrying case, flight adaptor, straight cable and USB charging cable—all included in the box.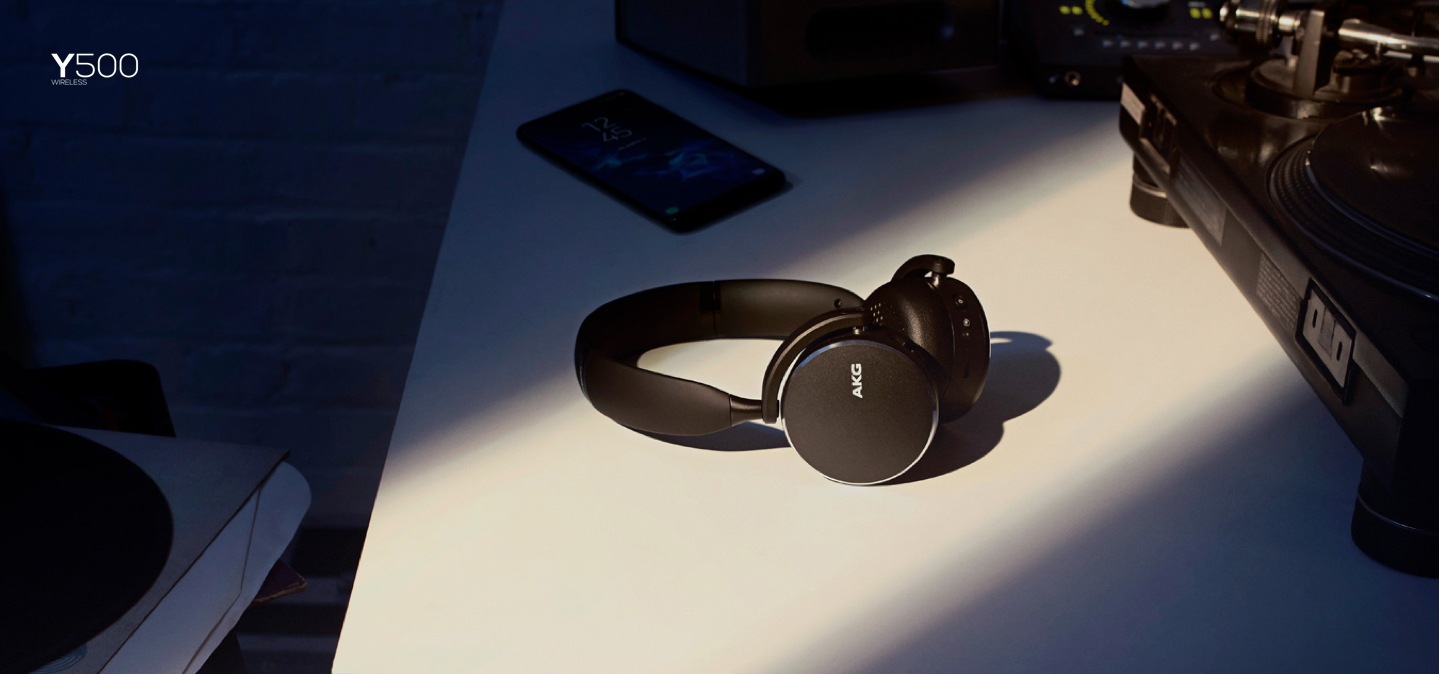 Lose yourself with the best-in-class
The sleek design and functionality of the Y500 series offers the next level of listening with more control and fluidity for an optimum experience.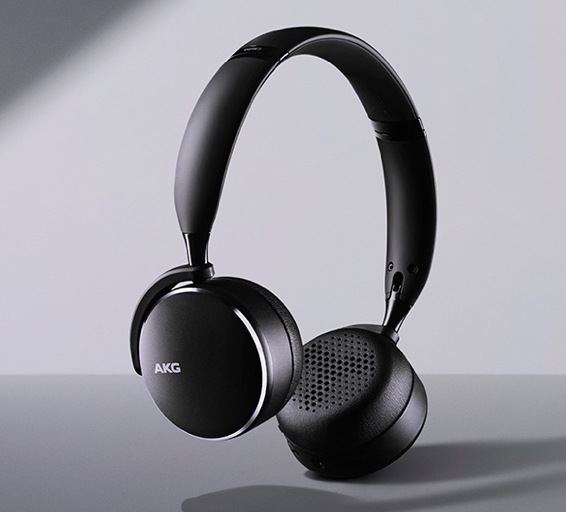 Play & Pause Automation
Convenient auto pause functionality senses when you take your headphones off and pauses content in addition to resuming playing automatically when placed back on your ears.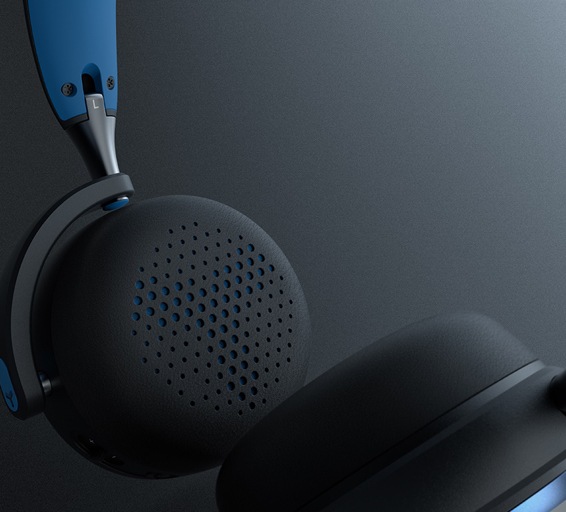 Stylish and comfortable design
Built for comfort and durability, the Y500 features aluminum highlights with a soft-touch headband and memory-foam ear cups.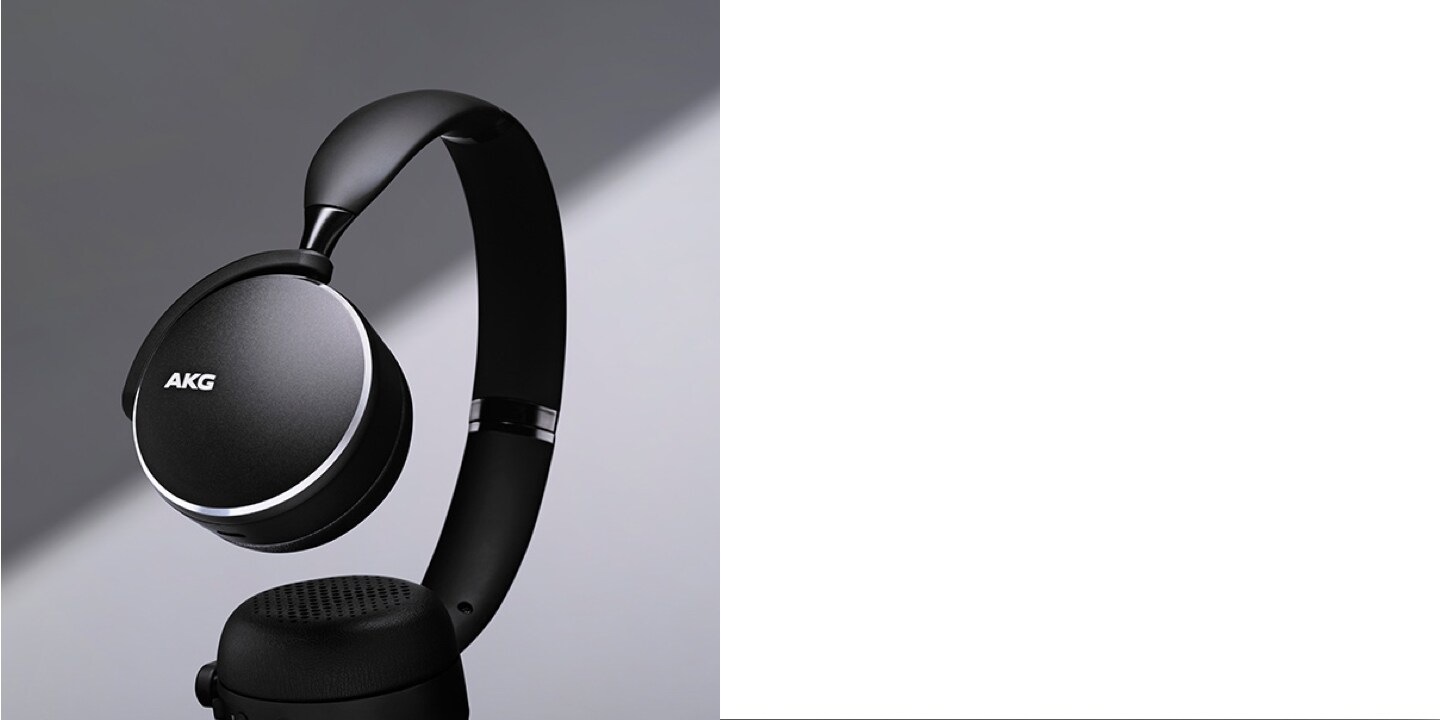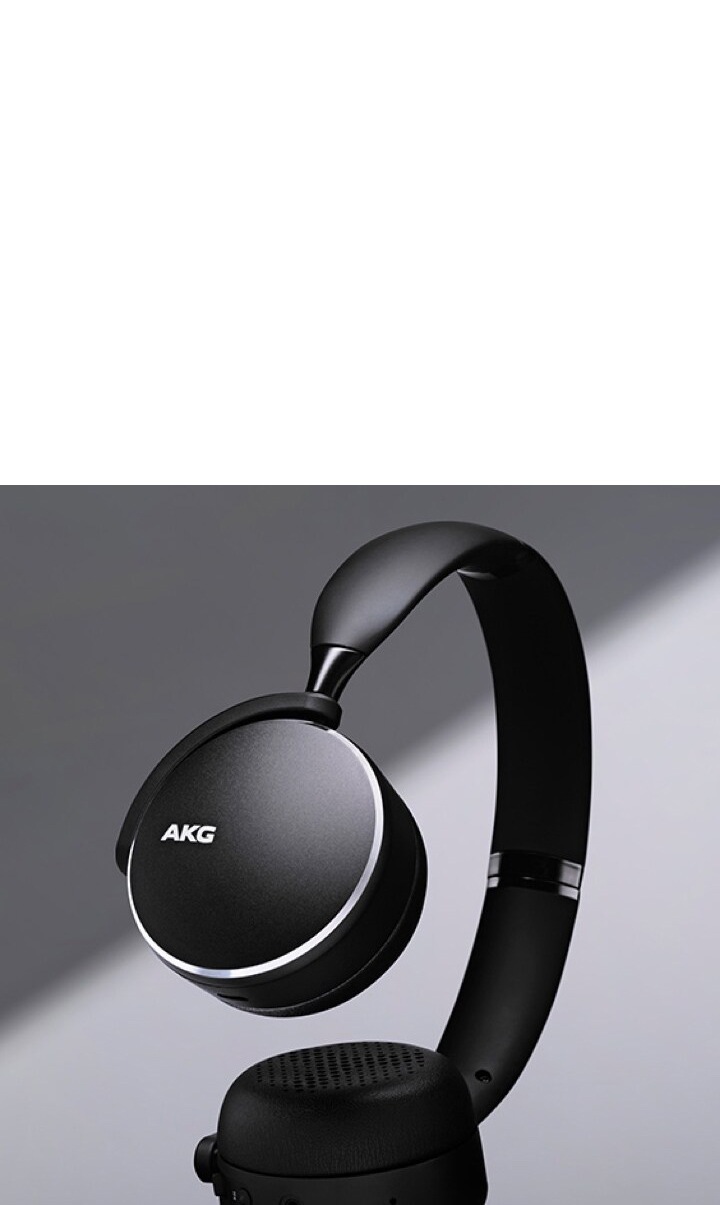 Battery and speed charge
Enjoy up to 33 hours of the music that inspires your day. With a quick 5-minute recharge, you can keep the music going for an additional hour.1
Better pairing and control
Multi-Point Connectivity pairs two Bluetooth devices at once and intuitively switches between those devices while the universal one-button remote cable lets you control both your music and your calls with ease.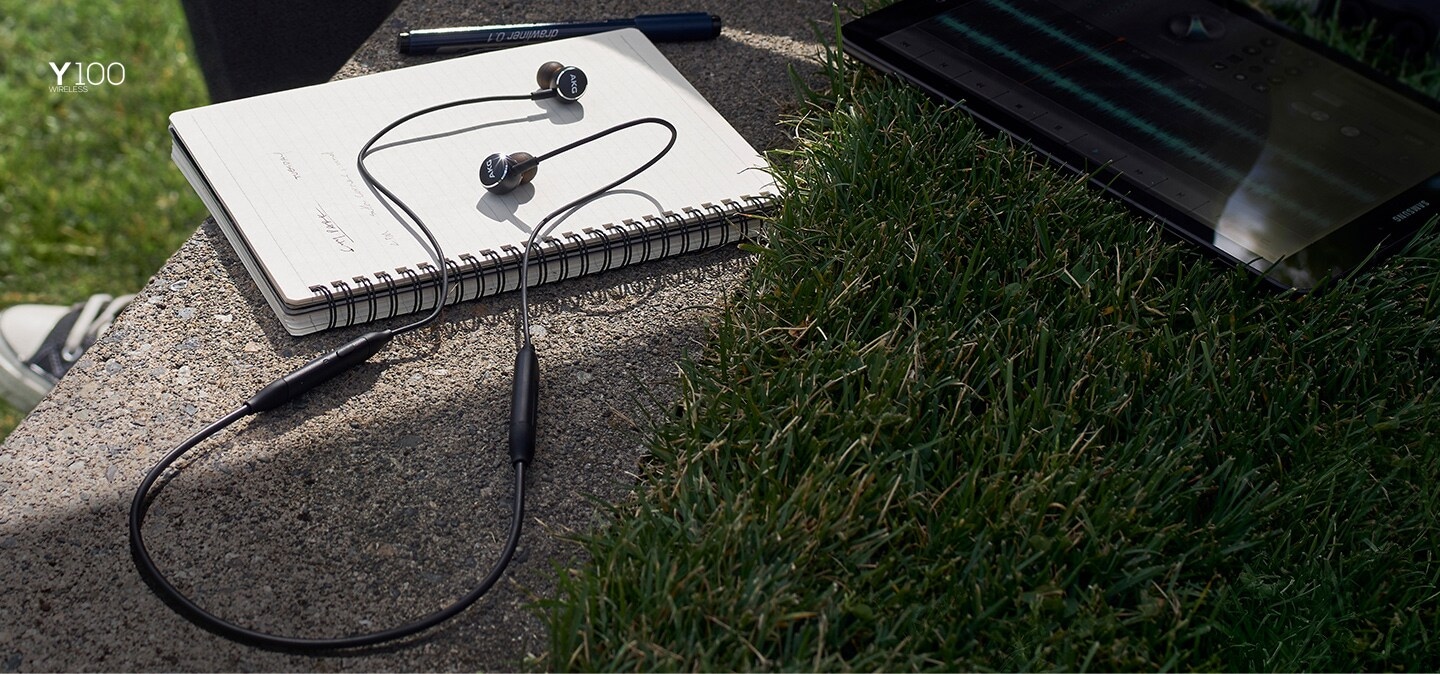 Clean, crisp sound wherever you are
The wireless AKG Y100 earphones bring you crisp, clean sound with a weightless design allowing you to get lost in pure sound.
Multi-point connectivity
Conveniently pair two Bluetooth devices at once and your headphones will intuitively switch between devices for a seamless experience.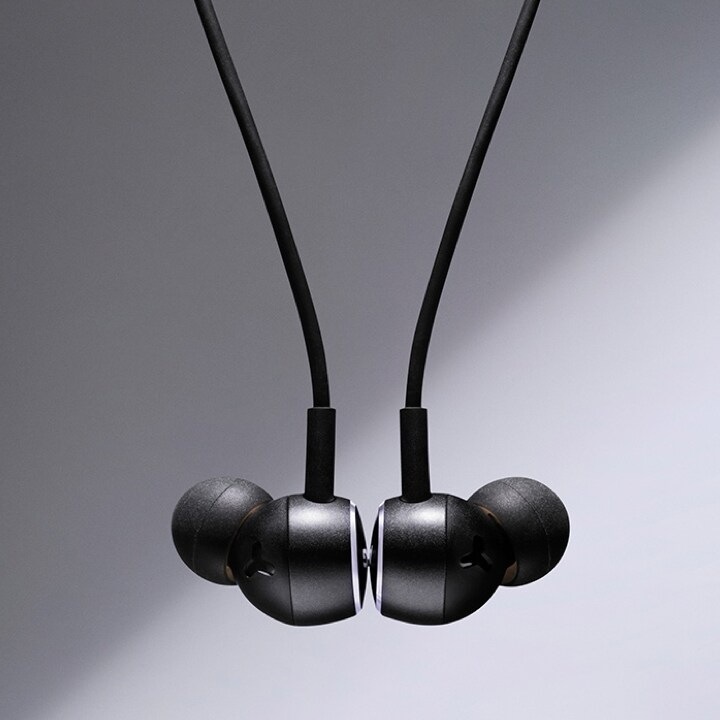 Comfortable, durable design
An ergonomic neckband crafted from soft, flexible materials adapts to the shape of your neck, so you can wear it all day.
Universal remote and mic
Control both your music and your calls with a single remote.
8-hour battery
Get up to eight hours of playback on a single charge so you can listen all day at work.1
Speed charge
A quick 15-minute recharge will add another hour of music to get you through your commute.1
SHOP NOW
Perfection in portability
At the intersection of premium sound and premium design, you'll find wireless AKG N200. With durable fabric cables that stay untangled and an 8-hour battery with fast charging, your headphones are designed for the long haul.
Sleek and durable design
With premium metal magnetic buds and striking fabric cables, the N200 headphones maintain a durable yet sleek aesthetic. Sturdy cord design and resistance to tangling make it ideal for storage.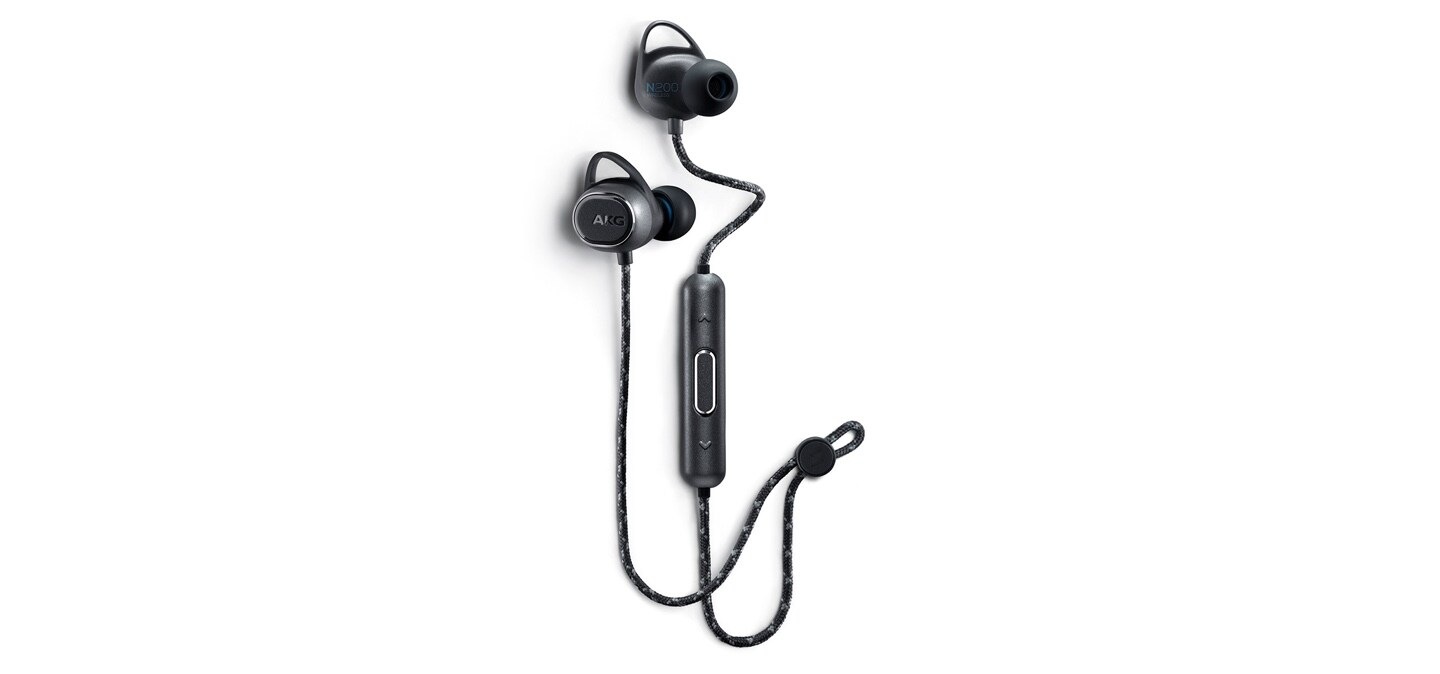 Optimal sound with AptX
From streaming music to switching over to a call, AptX and AAC technology enables you to maintain superior audio quality.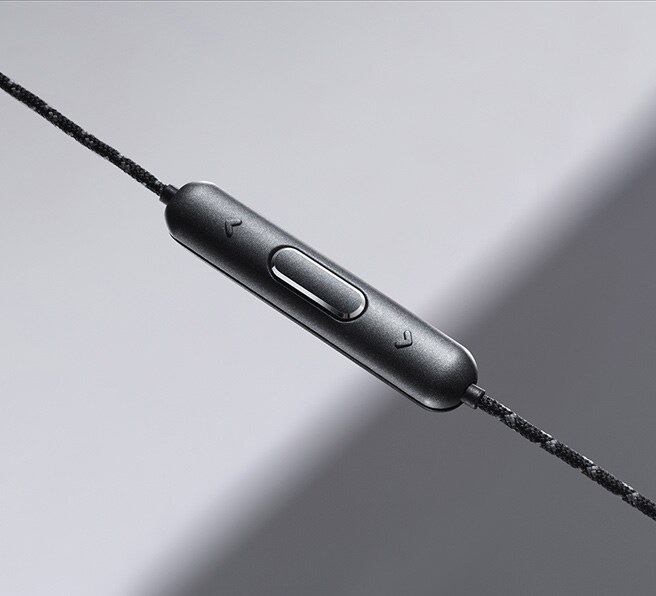 Universal remote and mic
Control both your music and your calls with just a single remote. You can access Bixby or Siri by simply double clicking the multifunction button.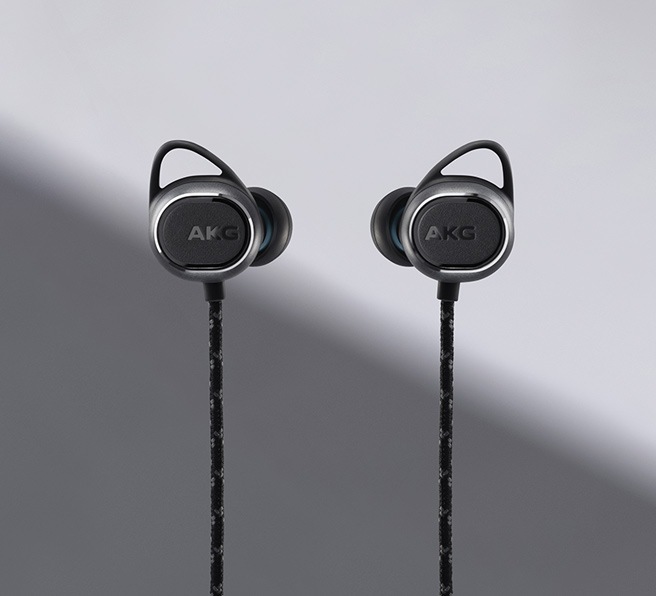 Bluetooth 4.1 wireless
Enjoy listening to your favorite music with uncompromised sound quality, or switch over to take crystal-clear calls hands-free.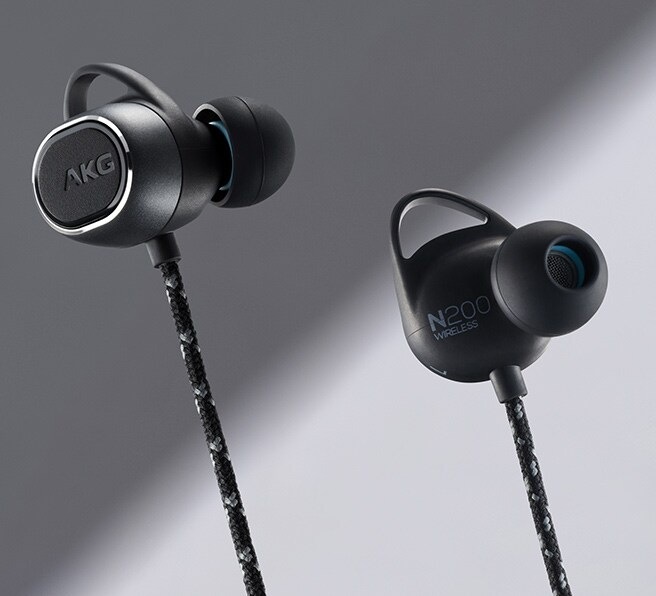 Speed charge
Avoid being tethered to a charger with fast charging advancements. A quick 10-minute recharge will add another hour of music to your commute.
SHOP NOW
1Actual battery life and charging times may vary and depend on usage conditions.