Discover a Whole New
World of Magical Sound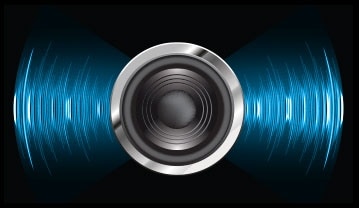 Superior 40 Watt Sound
Get ready to embrace a full-blown audio experience with an unbelievable sound output, two times more powerful than a conventional TV.
4 Channel Surround sound
Immerse yourself in to a breathtaking surround sound audio experience. The 4 Channel sound output from top and bottom of TV spreads out optimally in the entire room to give you an unparalleled cinematic sound quality.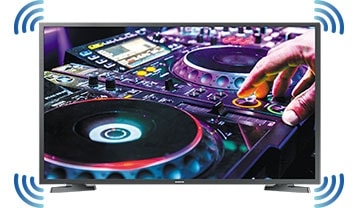 POWERFUL BASS
Feel the depth of instruments and clear vocals with room thumping bass that radiates through the speaker system. The deeper and richer bass makes you feel as if you are in a theater.
Built-in Bluetooth Speakers
Give a boost to your audio entertainment with Built-in Bluetooth Speakers. Wirelessly share sound of phone on TV or carry the sound of TV to the Soundbar, or other Bluetooth Audio devices, via Bluetooth*.

*Compatible with select Smartphones