10% Cash Back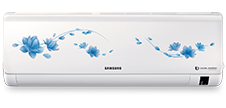 Applicable on select models of
Digital Inverter Air Conditioners.
6% Cash Back
Applicable on 24H4003,
24J4100 & 32FH4003 TV models.
6% Cash Back
Applicable on select models of 192L
DIT Compressor Refrigerators.
Visit the nearest retail store & scan the Paytm QR Code to avail the offer.
Step to buy Samsung CE products with cashback from Paytm mall:
+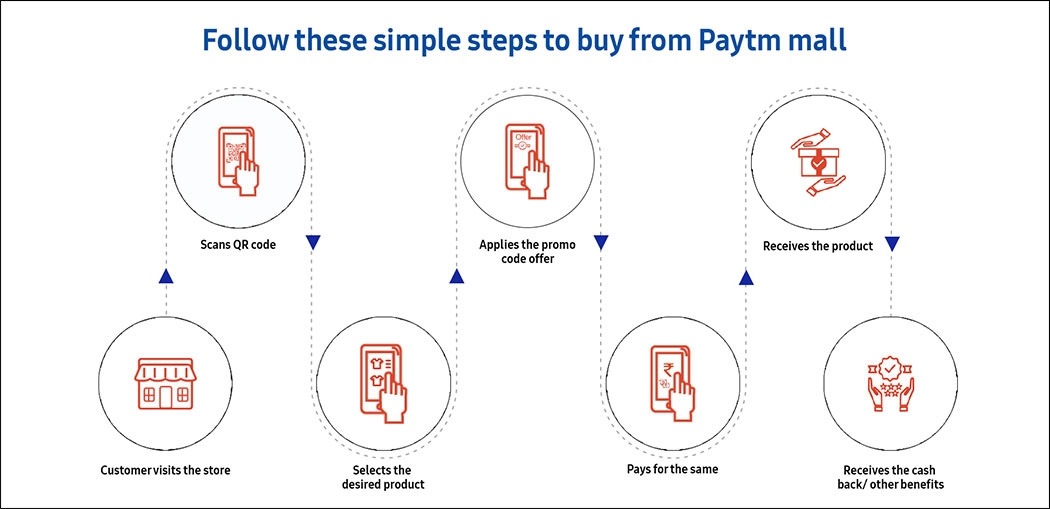 Step 1
Go to your nearest Samsung Store and look for PayTM mall QR Code. Open the Paytm Mall App and scan the QR Code.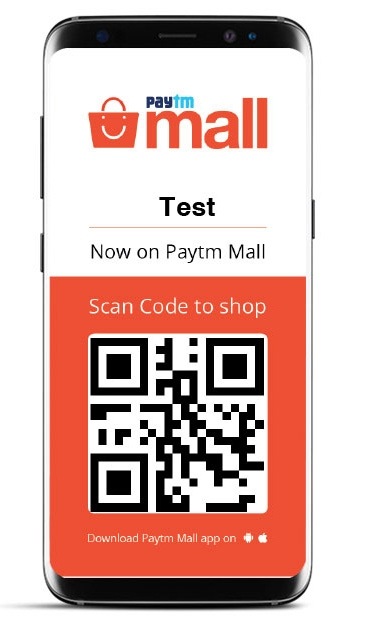 Step 2
A product listing page will appear with Samsung Products. Scroll to find the desired Samsung Consumer Electronic Product. Alternatively, click on the search option and type the name of the product here.
Step 3
Select the desired product, scroll down and select the offer 'PLUS10' and click 'Buy' button.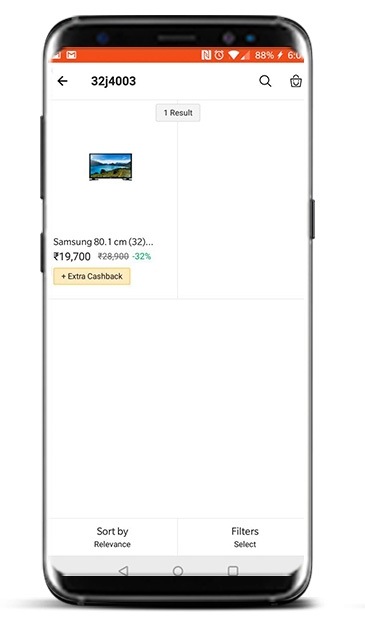 Step 4
Select the delivery address and 'Proceed to Pay'
Step 5
The payment will go through Paytm wallet by default .
In case, you have insufficient Paytm wallet balance or you want to pay with other modes of payment,
Pick from Credit card | Debit card | Net Banking | UPI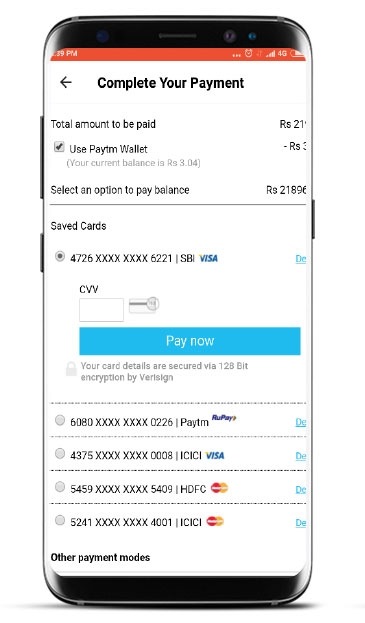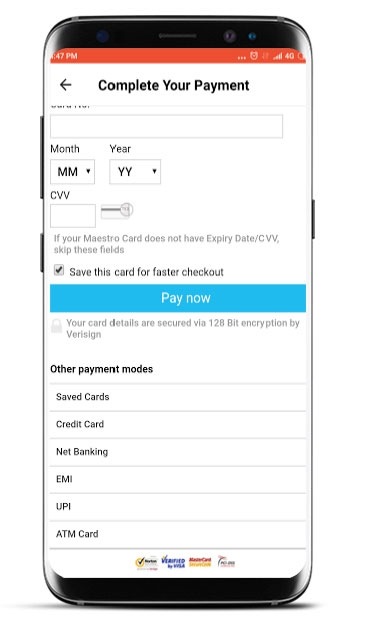 Step 6
Once the payment is complete, you will receive an SMS with the pick up code. Share the pick up code with the dealer to take the delivery of your Samsung Product.

Step 7
Cashback will be processed once the dealer completes the billing and enters the Pickup Code.
Terms and Conditions:
The Cashback offer ("Offer") is provided by Paytm at its sole discretion on purchase of select models of Samsung LED TVs, Refrigerators and Air Conditioners.
The SKUs covered in the offer are select models of 60 cm (24") and 81 cm (32") LED TVs, select models of 192L DIT Compressor Refrigerators; and select models of Air Conditioners.
Cash back amount is calculated on the Transaction Value.
Cash back Percentages are 10% on Airconditioners and 6% on Refrigerator and LED TVs.
This offer is valid Pan India except where prohibited by law, for all Indian residents and shall be available from 7th May 2018 till further notice.
Offer can be availed by visiting the select Samsung Outlets ("Outlet").
In order to avail the Offer, customer needs to follow the steps given below:

Download the Paytm Mall App in his / her existing handset if not there already;
Visit the Outlet and Scan the QR code available at the Outlet;
Visit the product Page and Select the Product one wants to Purchase;
Select the Promo Code available at the page;
Make the payment through Paytm's gateway with your credit card/ debit card/ net banking/digital wallet or through UPI;
Share the Pick-up Code with the Dealer Post Delivery

Upon completion of the above process, the transaction will be complete and the Product will be handed over to the customer right at the Outlet.
The Cash back amount will be credited to the customer's Paytm Wallet after 10 days from the date of delivery of the Product.
Promo codes are subject to maximum cash back amounts.
Promo codes are not applicable for Cash on Delivery mode of payment.
This Cash back offer is being extended by One97 Communications Limited for using "Paytm Payments" on marketplace run and operated by Paytm E-Commerce Private Limited. It can be used to pay for anything on merchants accepting "Paytm payments" platform.
Any disputes arising out of and in connection with this Offer shall be subject to the exclusive jurisdiction of the courts in the state of Delhi only.
Other Terms and Conditions of Paytm Wallet shall continue to apply.
No two offers can be clubbed together.
SKU List under the offer is as given below :
| | |
| --- | --- |
| Product | Model List |
| REF | RR20M111ZSE/HL |
| REF | RR20M172YD2/HL |
| REF | RR20M172YR3/HL |
| REF | RR20M172YR7/HL |
| REF | RR20M172YU3/HL |
| REF | RR20M172YU7/HL |
| REF | RR20M172ZB2/HL |
| REF | RR20M172ZD2/HL |
| REF | RR20M172ZR2/HL |
| REF | RR20M172ZS8/HL |
| REF | RR20M172ZU2/HL |
| REF | RR20M182YU2/HL |
| REF | RR20M182YU3/HL |
| REF | RR20M182ZB2/HL |
| REF | RR20M182ZR2/HL |
| REF | RR20M182ZU2/HL |
| REF | RR20M1Y2XU2/HL |
| REF | RR20M1Y2XUT/HL |
| REF | RR20M1Y2YD3/HL |
| REF | RR20M1Z2XBS/HL |
| REF | RR20M1Z2XR7/HL |
| REF | RR20M1Z2YB3/HL |
| REF | RR20M211ZSE/NL |
| REF | RR20M272YD2/NL |
| REF | RR20M272YR3/NL |
| REF | RR20M272YR7/NL |
| REF | RR20M272YU3/NL |
| REF | RR20M272YU7/NL |
| REF | RR20M272ZB2/NL |
| REF | RR20M272ZD2/NL |
| REF | RR20M272ZR2/NL |
| REF | RR20M272ZS8/NL |
| REF | RR20M272ZU2/NL |
| REF | RR20M282YR3/NL |
| REF | RR20M282YU2/NL |
| REF | RR20M282YU3/NL |
| REF | RR20M282ZB2/NL |
| REF | RR20M282ZR2/NL |
| REF | RR20M282ZU2/NL |
| REF | RR20M2Y2XU2/NL |
| REF | RR20M2Y2XUT/NL |
| REF | RR20M2Y2YD3/NL |
| REF | RR20M2Z2XBS/NL |
| REF | RR20M2Z2XR7/NL |
| REF | RR20M2Z2XU7/NL |
| REF | RR20M2Z2YB3/NL |
| REF | RR20N112YS8/HL |
| REF | RR20N172YB8/HL |
| REF | RR20N172YR8/HL |
| REF | RR20N172YS8/HL |
| REF | RR20N172YU8/HL |
| REF | RR20N182XB8/HL |
| REF | RR20N182XR8/HL |
| REF | RR20N182YB8/HL |
| REF | RR20N182YBS/HL |
| REF | RR20N182YR8/HL |
| REF | RR20N182YU8/HL |
| REF | RR20N182ZR3/HL |
| REF | RR20N182ZS8/HL |
| REF | RR20N182ZU3/HL |
| REF | RR20N1Y1ZSE/HL |
| REF | RR20N1Y2ZB3/HL |
| REF | RR20N1Y2ZD3/HL |
| REF | RR20N1Y2ZR3/HL |
| REF | RR20N1Y2ZS8/HL |
| REF | RR20N272YB8/NL |
| REF | RR20N272YR8/NL |
| REF | RR20N272YS8/NL |
| REF | RR20N272YU8/NL |
| REF | RR20N282YB8/NL |
| REF | RR20N282YR8/NL |
| REF | RR20N282YU8/NL |
| REF | RR20N282ZR3/NL |
| REF | RR20N282ZS8/NL |
| REF | RR20N282ZU3/NL |
| REF | RR20N2Y1ZSE/NL |
| REF | RR20N2Y2ZB3/NL |
| REF | RR20N2Y2ZD3/NL |
| REF | RR20N2Y2ZR3/NL |
| REF | RR20N2Y2ZS8/NL |
| | |
| --- | --- |
| Product | Model List |
| AC | AR12NV3XEWK |
| AC | AR12NV5XEWK |
| AC | AR18NV3XEWK |
| AC | AR18NV5XEWK |
| AC | AR12NV3PAWK |
| AC | AR12NV5PAWK |
| AC | AR18NV3PAWK |
| AC | AR18NV5PAWK |
| AC | AR24NV3PAWK |
| AC | AR12NV3HETU |
| AC | AR12NV5HETU |
| AC | AR18NV3HETU |
| AC | AR18NV5HETU |
| AC | AR24NV3HETU |
| AC | AR12NV3HFTV |
| AC | AR18NV3HFTV |
| AC | AR12NV3HRTS |
| AC | AR18NV3HDTS |
| AC | AR12NV3HDTS |
| AC | AR18NV3HRTS |
| AC | AR12NV3HEWK |
| AC | AR18NV3HEWK |
| AC | AR24NV3HEWK |
| AC | AR12NV3HFWK |
| AC | AR18NV3HFWK |
| AC | AR24NV3HFWK |
| AC | AR12NV3HRTR |
| AC | AR18NV3HRTR |
| AC | AR18NV5HRTR |
| AC | AR12NV3HLTR |
| AC | AR12NV5HLTR |
| AC | AR18NV3HLTR |
| AC | AR18NV5HLTR |
| AC | AR12NV3HFTR |
| AC | AR18NV3HFTR |
| AC | AR12NV3JLMC |
| AC | AR18NV3JLMC |
| AC | AR12NV3JGMC |
| AC | AR18NV3JGMC |
| AC | AR24NV3JGMC |
| AC | AR12NV3UFMC |
| AC | AR18NV3UFMC |
| AC | AR18NV3JHMC |
| AC | AR12NV3HDTR |
| | |
| --- | --- |
| Product | Model List |
| Panel TV | UA24H4003ARLXL |
| Panel TV | UA24H4003ARMXL |
| Panel TV | UA24J4100ARLXL |
| Panel TV | UA24J4100ARMXL |
| Panel TV | UA32FH4003RLXL |
| Panel TV | UA32FH4003RMXL |