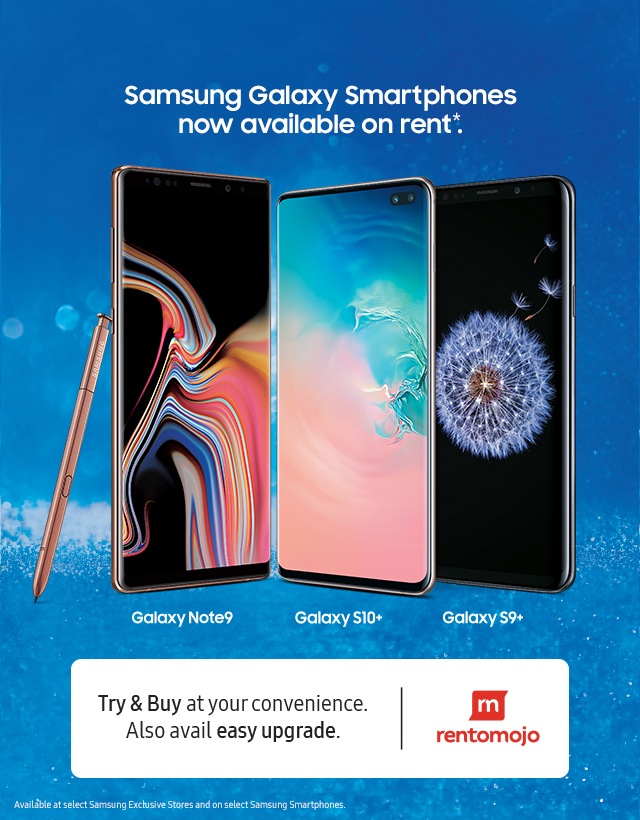 Visit now to avail the offer.
Star Mobitel Ltd

Address-E 32 - South Ex Part 2
Delhi-110049

Contact-011 - 46828282

Parama Retail Solutios (India) Pvt Ltd

Address-F-29, First Floor, Select City Walk, Saket
Delhi-110017

Contact-08360825314

Parama Retail Solutions (India) Pvt. Ltd

Address-Shop No-4, Anupam PVR, Complex, Saket
Delhi-110017

Contact-011-41614113

Digital Comp Systems Private Limited

Address-G6, Ground Floor, Red Rose Building, 49-50, Nehru Place
Delhi-110019

Contact-011-41755353

Agmatel India Pvt Ltd

Address-G-119, V3S Mall Laxmi Nagar, Vikas Marg
Delhi-110092

Contact-09871426711

Star Mobitel Ltd

Address-UG-231 DLF, DLF Promenade Mall, Vasant Kunj
Delhi-110070

Contact-09910303040

Agmatel India Pvt. Limited

Address-B33, Laxmi Nagar, Opposite Metro Pillar 44, Vikas Marg
Delhi-110092

Contact-09818921227

Buddy Travel Retail Pvt. Limited

Address-Shop No.2, DLF Cyberhub,
Gurugram-122001

Contact--124-4900101

Device Mart

Address-F-1 , Sector-18, , UP
Noida-201301

Contact-09319335628

Concept Retail -Galleria Smartcafe

Address-SG-55, Galleria Market,
DLF Phase 4

Contact-0124-4014020

IT Logistic

Address-Shop No. 63 & 64, Global Foyer Mall,
Sector-1, Pocket-H, Palam Vihar

Contact-0124-4640382

South Port Retail

Address-23, Veer Savarkar Block,
Shakarpur, Vikas Marg

Contact-011-47566677
1. Who I providing these Rental Offers?
These Rental offers / services are provided by Rentomojo at its sole discretion subject to its terms and conditions.
2. How do I rent a device
Simply visit any of the select Samsung exclusive outlets given in the location list and ask for Rent a device option. After you select a plan, RentoMojo will do a quick verification of your profile. Once your profile is verified, your product will be instantly handed over to you. However in some cases, standard delivery (at your doorstep) is also possible which may take 2-3 days.
3. What is RMI? How is it different from "monthly rentals"
RMI is an abbreviation of "Rental Monthly Installments", which is the monthly lease payment you make for using a product for a stipulated timeframe.
4. What are the benefits of RMI?
The easy, flexible and convenient rental monthly installments (RMIs) come with exciting benefits:
Try now, buy later: If you love the phone you rent, buy it later at a nominal price to own it forever.
Your data is always safe: On returning, the RentoMojo team will format and reboot the smartphone in front of you, so your data remains safe and never gets misused.
Close your rental subscription anytime: At any point during your rental tenure, you can easily return/ cancel the smartphone by paying a minimal amount equal to the difference in monthly rental rates
5. Is there a minimum period for subscribing?
Yes, there is a minimum subscription period of 6 months. The period can be extended further by booking another subscription.
6. How does Rent-To-Own work?
Rent-To-Own is an exclusive offering by RentoMojo to give you an option to own a product you love at any time during or at the end of the tenure, by paying a nominal amount.
7. Will I be receiving a brand new phone?
RentoMojo customers who rent a Samsung device from one of the Samsung Exclusive Outlets would receive a brand new device with all applicable accessories.
8. Why do I have to pay a deposit amount?
A fixed minimal amount is collected as a security deposit on your RentoMojo subscription. This amount is fully refundable if the products are returned to RentoMojo in good condition.
9. What is your refund process?
Once your subscription is closed, RentoMojo's team will review and check the received product for any internal/ external damage. If the product is found to have its functionality and quality intact, the refund process will be initiated. In the case of damages or pending rental dues, an amount will be deducted from your security deposit.
10. When will I receive my deposit refund?
Refund is initiated once your subscription is closed and will be processed within 7-10 working days.
11. Do I need to submit any documents to subscribe?
Yes. After you place your RentoMojo order, your profile will have to be approved with a quick verification. For an easy KYC process, scanned copies of your documents are required, which include but are not limited to:
PAN Card
Photo ID proof: Passport/ Driving License/ Aadhar Card
Social proof: Facebook and LinkedIn
Alternate contact number
For salaried individuals: Proof of employment (Company name and email ID)
For self-employed individuals: Current address proof, business registration certificate and GST certificate
For students: Nominee and college details
For homemakers/ housewives: Nominee details
12. What methods of payment do you accept?
You can pay for your RentoMojo rental subscription via net banking/ credit card/ debit card/ UPI/ payment wallet.
This program is provided by Rentomojo as its sole discretion and all transactions will take place on Rentomojo's platform. Samsung disclaims any and all Claims/liabilities associated with the program.