What are the types of laundry detergents and their consequences for low or high usage?
Last Update Date :
Mar 21. 2018
[Overview]
Listed below are the most common issues with front loader washers and the causes of these issues.
● Front loading washers have become very popular for home use in the past few years. They have been used for decades in the commercial environment because of their superior performance, reliability, and efficiency.
● Compared to top loader washers, front loader washers have crucial installation and usage procedures that MUST be followed to ensure optimum performance.
Using non-HE or too much HE laundry detergent
● Laundry detergent usage is critical for proper operation of your Samsung washer.
● Non-HE or too much HE detergent causes the following issues:
Water leaks / Error codes / Extended wash time
● The use of both non-HE laundry detergent and too much HE detergent cause excessive suds hence causing leakage in water and extended wash time.
● HE detergents are concentrated detergents and hence should use less than non-HE detergent. You must follow the detergent manufacturer's recommended amounts.
● If the washer senses too much suds due to excessive detergent, it displays the word "SUDS" or "SU" on the display panel.
● When this happens, the drum stops spinning to allow the suds to dissipate. Hence this extends the wash time.
● If you are experiencing any of these conditions, run a hot water cycle without clothes and detergent. Must repeat this step if suds are still visible.
● In the illustration below, note that there are 2 lines. The bottom is for a normal load, and the top is for a heavy load.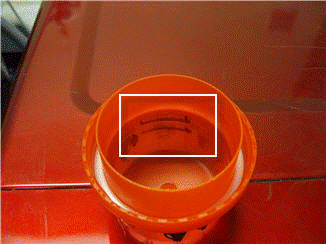 ● For a normal load, fill to the bottom line.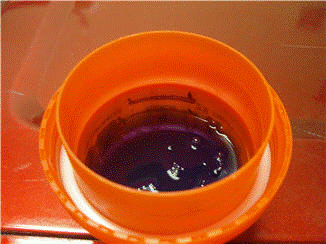 ● Proper amount of detergent for Normal Load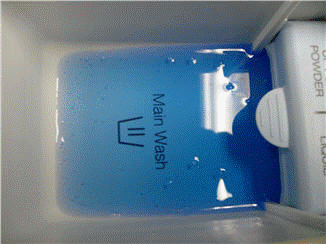 ● Over filled detergent in the compartment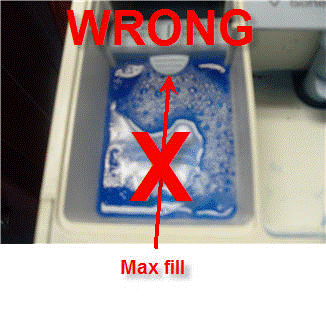 ● A consequence for using too much detergent is excessive suds as shown below.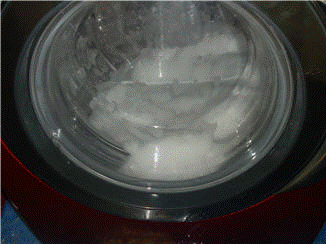 ● Excessive suds cause a water leak at the bottom of the door.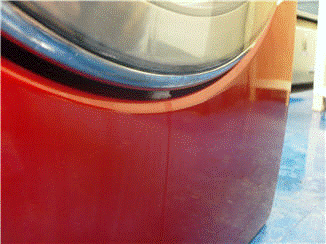 ● or a water leak at detergent compartment
[Important Reminders]
Use low foaming detergent in all front load washing machines.
Not finding what you're looking for? We're here to help.
Call

* For any printer related enquiries, please visit the HP website .
Contact Us