Can I get a refund for the content purchased using Gift Card in Samsung Smartphones?
Last Update date :
Oct 13. 2020
Gift Cards are special purpose Cards which can be used like a credit card by the owner of the same, spending up to the card's value at the store designated on the gift card (For Example: Samsung Apps , Samsung Hub etc).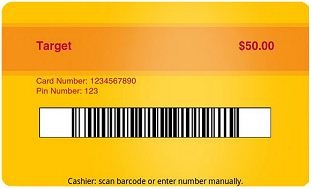 (An example of Rear View of Gift Card)
However there are some conditions that you should be aware before using a Gift Card:
● Successfully purchased content from Samsung Applications such as (Samsung Apps , Samsung Hub etc)using a Gift Card cannot be refunded or cancelled.
● The purchase price of content can only be refunded if there is a legitimate reason for a refund, such as content error.
● When you request a refund, you should highlight the reason in as much detail as possible in order to receive a quick refund.
● When your request is received, it will be processed and the payment will be cancelled. A new gift card with the cancelled amount will then be issued.
NOTE: The refund will not be issued to the same gift card that you used for the purchase.