How to backup and restore mobile phone data using Kies application?
Last Update date :
Oct 12. 2020
STEP 1. CONNECTING A DEVICE TO PC
You can back up contents stored on the mobile phone to the PC safely.
CLICK HERE to know from where you can get the Support for Kies Air in Samsung Smart phones.
a). Run Kies then connect the device and PC using data cable.
b). Now, click on Back up/Restore tab on the top right of the Kies window.
c). Click on the check box or the items from the check list to backup. For all items click on Select all items.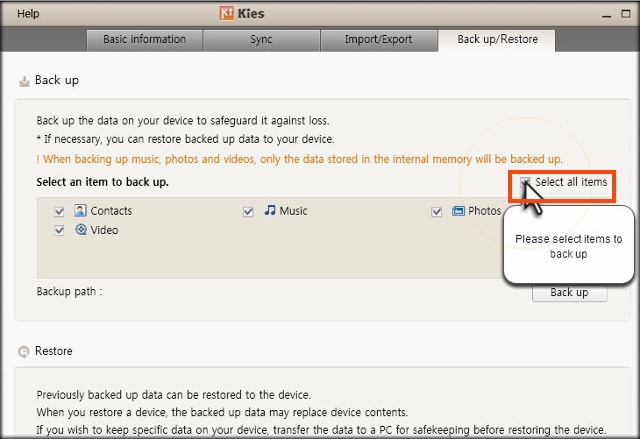 STEP 2. CREATING BACKUP
NOTE : You can store data on the device safely using backup.
d). Now click on Back up button to start back up.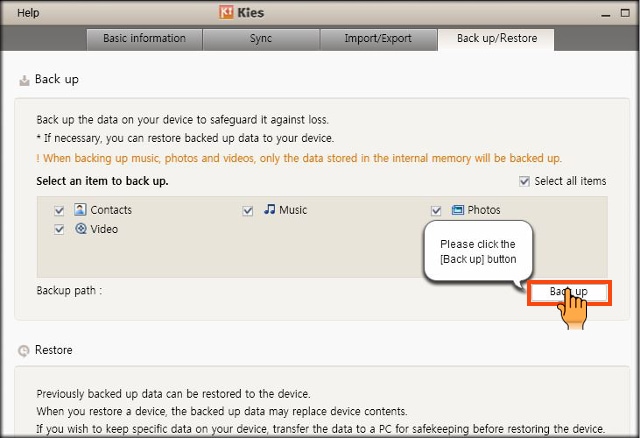 e). Back up will start for all selected items.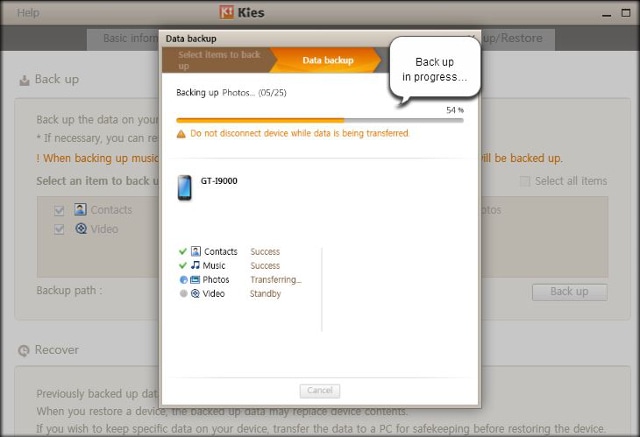 f). After the data successfully backed up click on Complete button as shown below.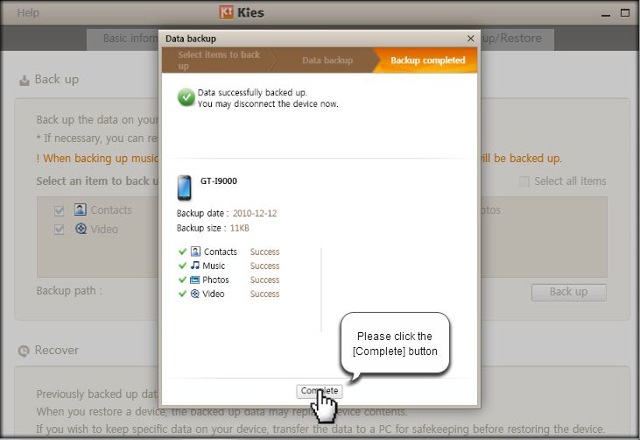 g). Now click on Restore button to start restoring of previously backed up data to the device.
NOTE : Previously backed up data can be restored to the device.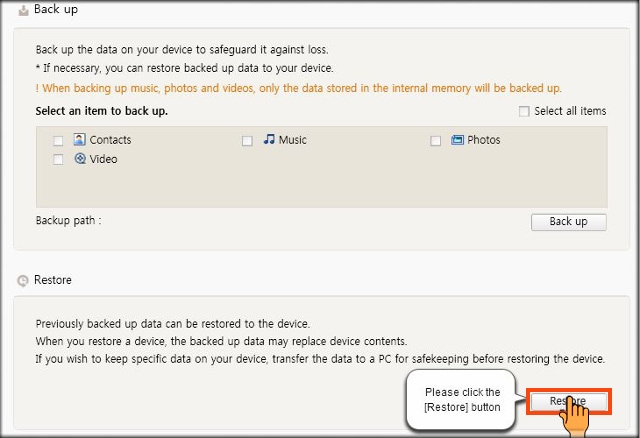 STEP 3. RESTORING DATA
h). Click on the backed up file.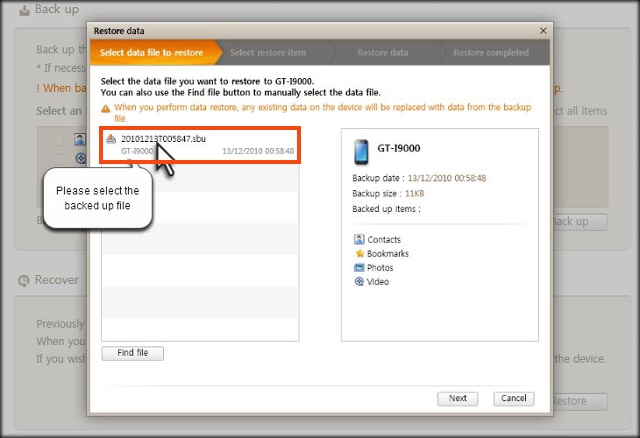 i). Now click on Next to start restoration of backed up data.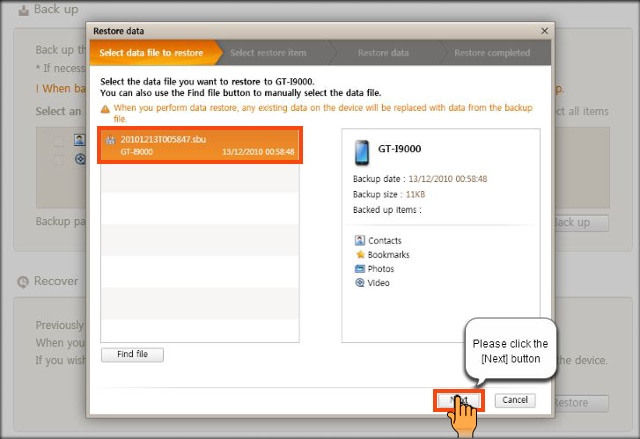 j). After selecting the files that needs to be restored, click on Start restore button.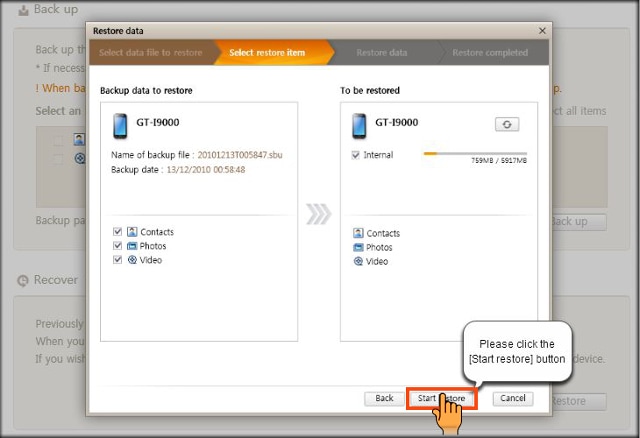 k). Once the Data recovery completed, click on Complete button.
Please answer all questions.