Wireless charger: Troubleshooting
Last Update date :
Oct 29. 2020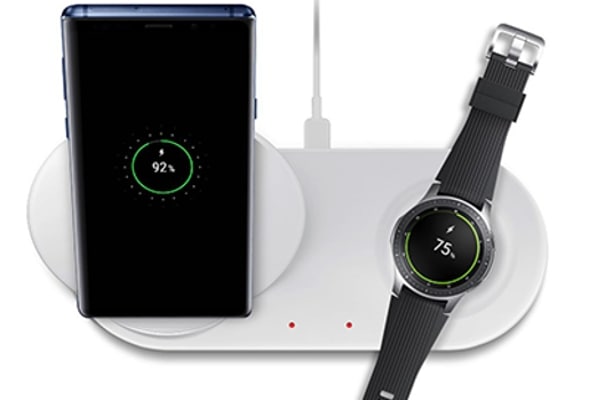 Please follow below tips to solve wireless charger issue:

1
Do not use a damaged or frayed USB cables with the charging stand. Devices may not properly charger.
2
The device may not properly charge if the device is damaged, not properly placed on the charging surface, or if there are obstructions between the surface and the device.
3
Be sure to center the device on the charging surface.
4
Wireless charging may not work properly if you have a thick case on your phone. If needed, remove it before placing your phone on the wireless charger.
5
When a headset is connected to your phone, place it in a Landscape position on the wireless charger. If you place the phone in a Portrait position, it may not charge.
6
If you use the wireless charger in areas with weak network signals, you may lose network reception.
7
If the device's battery is complete discharged, the device may not turn on immediately or show any signs of charging after being placed on the wireless charger. Please allow a couple minutes for it to charge.
See below table for different indicator light status.