Formats supported in E series LED's
Last Update date :
Oct 13. 2020
Samsung E Series LEDs are equipped to display a larger no. of Video /Audio formats. Below listed are the formats which are supported by the E Series LED TV's.These formats can be played by having the contents in the USB drive connected directly to the LED TV.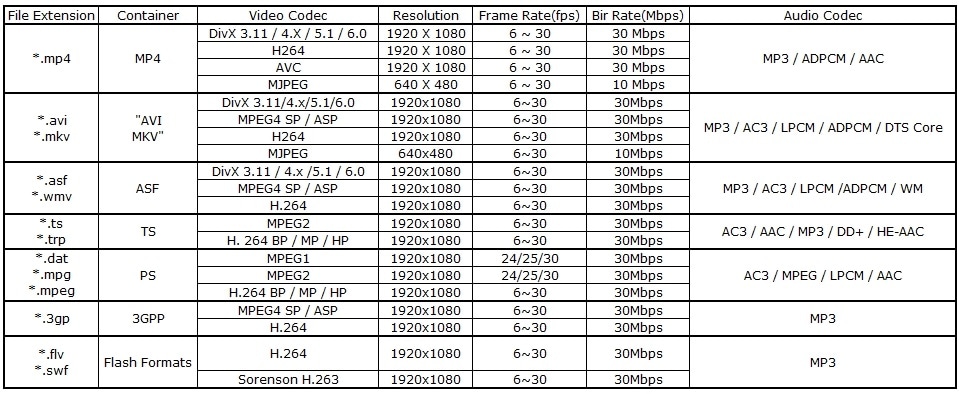 Thank you for your feedback!