How to choose a Picture Mode in Series 6 4K UHD TV(KU6470)?
Last Update date :
Oct 29. 2020
You can select the Picture Mode that provides the best viewing experience. Picture Modes are calibrated for different viewing environments. Select the one that best matches your environment.
Press Home Button on Samsung Smart Control → Settings → Picture → Picture Mode

Pictorial representation to choose a Picture Mode in your TV is as follows:

a). Press the Home Button on your Samsung Smart Control, to access the Home Screen.
b). Using the Directional pad on your remote, navigate to and select Settings.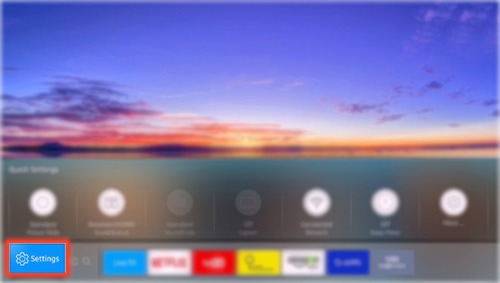 c). Select Picture.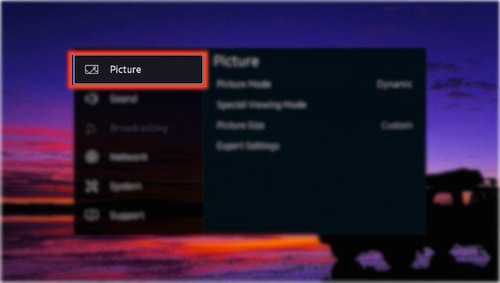 d). Select Picture Mode.
e). Select the Picture Mode from the available options.
● Dynamic : It makes the picture brighter and clearer in bright viewing environments.
● Standard : It is the default mode suitable for general viewing environments.
● Natural : It reduces eye strain for a comfortable viewing experience.
● Movie : It is suitable for watching TV or movies in a dark room.
CLICK HERE to know how to Adjust the Picture Quality in Series 6 4K UHD TV (KU6470).