Why Playback does not start immediately in Samsung Mini Component(MX-FS8000)?
Last Update date :
Oct 13. 2020
If a disc can not be played, there may be a problem with the disc or the Samsung audio system may not be recognizing the disc you have inserted.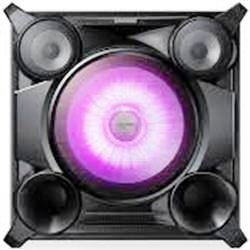 Below mentioned are some scenarios that can cause problem while playing disc :
● Wipe the disc clean.
● Use a soft cloth to clean the disc.
● Examine the disc for any cracks or scratches that might be interfering with playback.
● Wipe the top of the disc tray using a soft dry cloth before placing the disc on the tray. Attempt to play the disc again.