Color Volume 100% *
Q Picture
Turns light into perfect color. All shades of colors brought to life.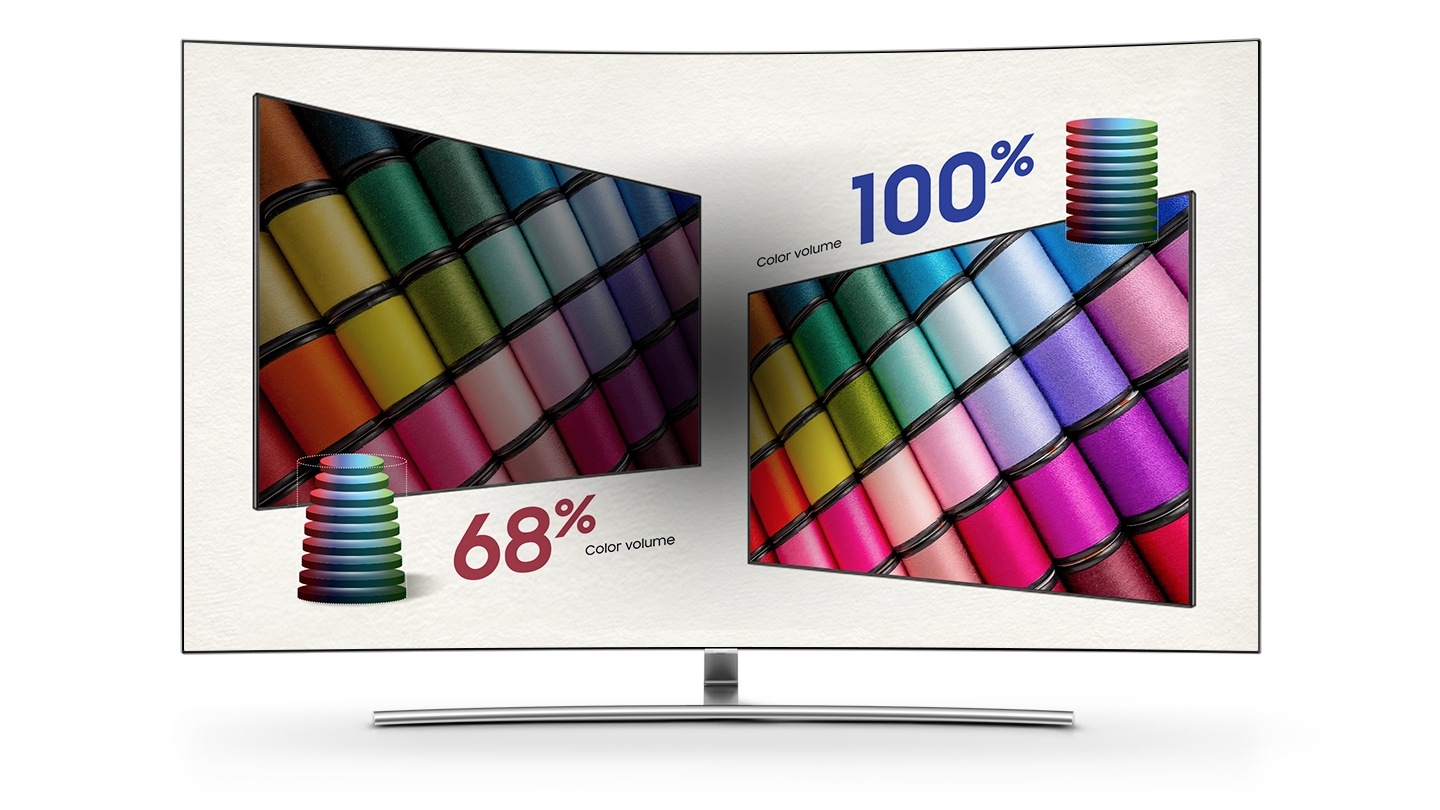 Suits your space and lifestyle
Ambient Mode
Transforms the black screen into a meaningful lifestyle screen to enrich your daily life.
LEARN MORE
Smarter than Smart
Q Smart
Control all of your devices and content with one remote enabled by S Voice.
TV that lasts a long time
Q Lifespan
The Samsung QLED TVs are composed of inorganic materials to provide consistent, bright, vivid image quality for years.
What is Burn-in?
Burn-in is a permanent defect in areas of a TV display that can be caused by cumulative effects of displaying the same image or scene for long periods of time, sometimes even as little as one hour.
*100% Color Volume is VDE certified.
Third party logos/trademark shown above belongs to respective parties. For Netflix access separate subscription will be required.
Product features and specifications are subject to changes without prior notice. Products, features, images shown above are for representation purpose only. Actual may vary.