TV
Beauty
All Around
Boundless At The Edge
360°design
Your TV is more than just a screen existing in your home.
Samsung redefines the traditional
idea of TV and brings
it into the realm of lifestyle design. When you buy a
Samsung TV,
you get more than just a television. You
gain a design piece that's beautiful in any surrounding.

The Samsung TV is the result of an ongoing journey
toward perfection where every single
element of the
hardware was revisited, and engineered to be
eliminated when deemed unnecessary.
The elegant yet
functional design means that regardless of whether
the
Samsung TV is powered on or off, it makes a stunning
addition to your living space.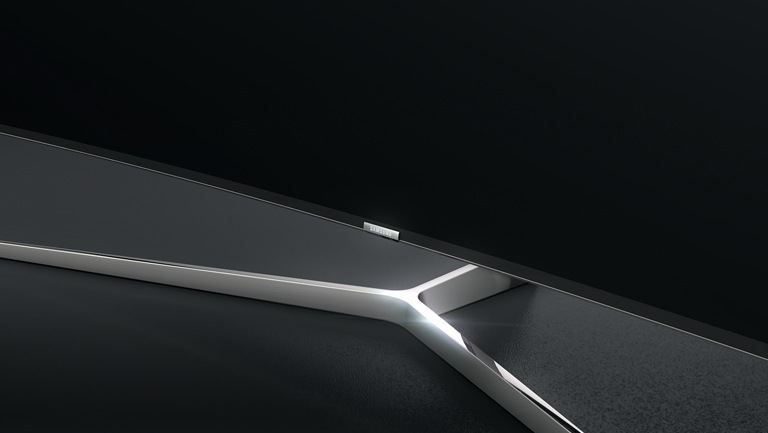 Beautiful to look at
from every angle
No
Screws
Invisible
Heat Vent

One Connect
Boundless
design
Samsung's SUHD TVs are designed to bring what's
important into focus — your viewing experience.
The
delicate bezel is barely visible creating the sense of
a borderless, almost floating screen.
By doing away
with any unnecessary material around the edge of
the screen
and incorporating a slim yet strong stand
into the picture, Samsung has created a television
that
puts the focus squarely on your viewing
pleasure while appealing to the human aesthetic.