TV
Search Less,
Enjoy More
Smart Hub
Smart Hub
Smart TVs until now weren't particularly smart.
Finding your way to what you wanted took
time and
effort. That's why once you try channel surfing on
our Smart TVs there's no going back.
One minute
you're watching the big game live, the next you'
re watching
your favorite TV show via a streaming
service. It's all accessed directly from the Smart Hub.

And it's designed to be so effortless, you never have
to stop and think about what you're doing.
Even
adjusting the TV settings couldn't be any easier.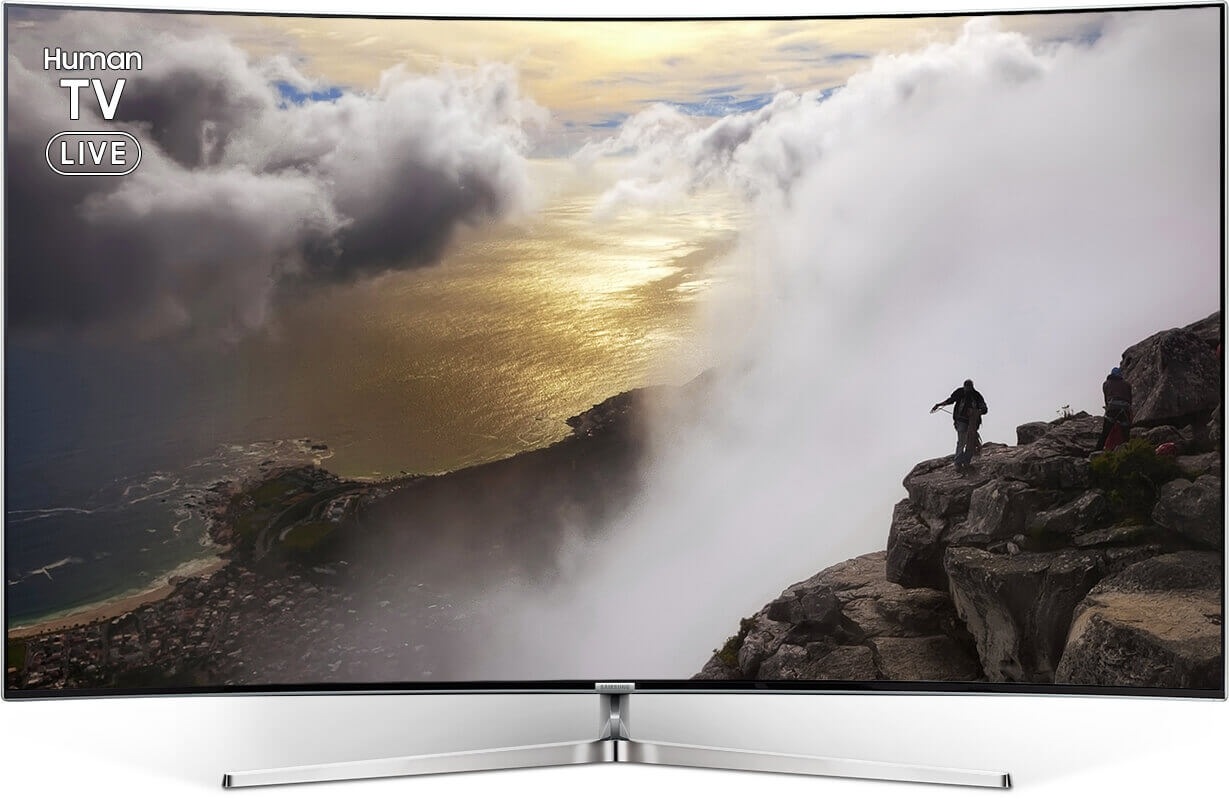 Auto Detection
You feel like playing a game and plug in your game
console.
But you don't know whether it's HDMI1 or 2.
You can't wait
to watch a Blu-ray movie. But you're
stuck trying to figure
out which HDMI the player
is.
With our Smart TVs, you don't even have to
think about it.
When a device is connected via HDMI,
the Samsung Smart TV
automatically detects the device and lets you know
what it is with instantly
recognizable icons and names.
No remote setup
required-it's automatic.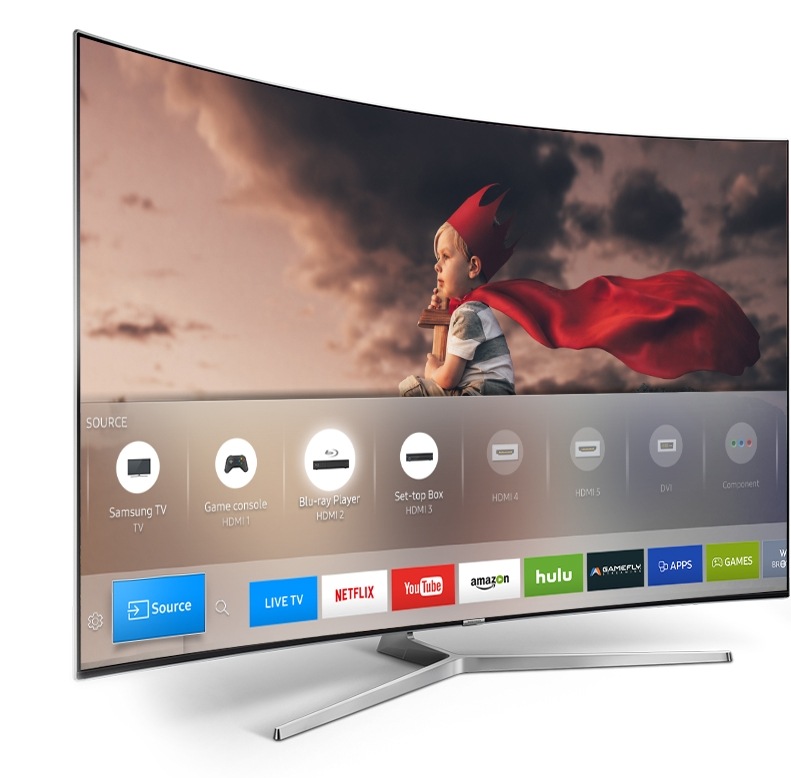 One Remote Control
Gone are the days of switching between different
remotes
for different connected devices. No longer
do you have to
spend time staring at the remote
trying to figure out which
button does what exactly.
Whether you're watching live TV,
streaming a movie
or playing a new music video online,
the Samsung
One Remote is the only thing you need to go back
and forth.
It's just so simple and straightforward, it'll
be hard to understand
why no one else thought
of making a remote like this.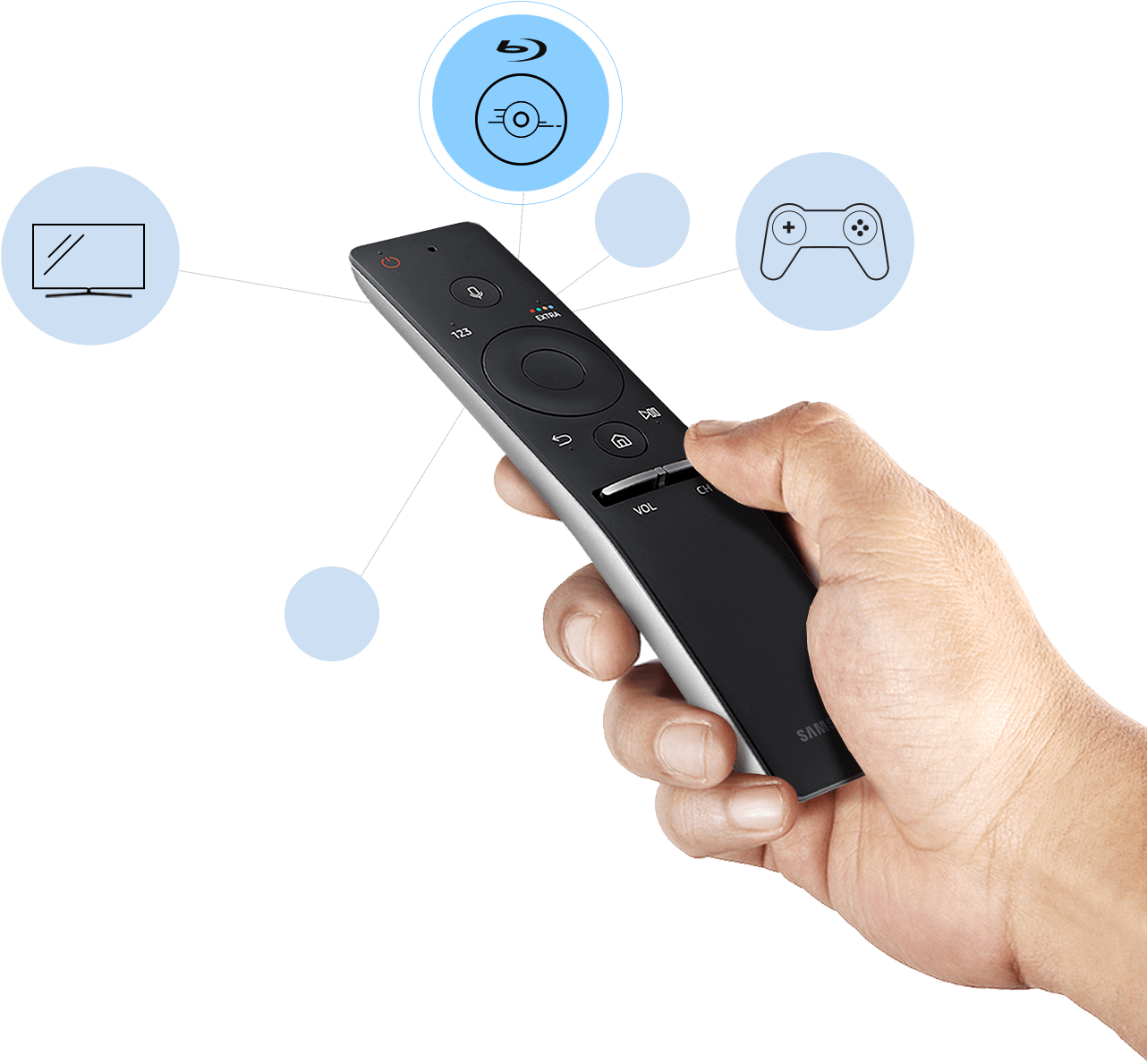 *Auto Source Recognition and controlling function may not be supported by certain devices connected to Samsung Smart TV.
*This function requires Internet access and may not be available in all languages or areas.

*Auto Detection and Samsung One Remote Control functions are compatible with 2016 Samsung Smart TV models KU6500 and above.


Click for list do compatible devices
Devices
Brand
MSO / Model
Game
Sony
PlayStation 3
PlayStation 4
Microsoft
XBOX One
XBOX 360
OTT
Apple TV
Apple TV 1
Apple TV 2
Apple TV 3
Apple TV 4
Amazon
Amazon Fire TV
Amazon Fire TV 2
Roku
Roku 3
Roku 4
Google
Nexus Player
BD
(devices that supports HDMI-CEC from)
Samsung, LG, Panasonic, Philips, Sony, etc.
HTS
(devices that supports CEC from)
Samsung, LG, Panasonic, Philips, Sony, etc.
Smart View
With Smart View, sharing content directly from your
device is as simple as double tapping
your smartphone,
tablet or PC and enjoying the photos, videos and music
right on your TV.
So rather than crowding around your
mobile phone to watch the video you took the
day,
you can cast it straight onto your big, beautiful
Samsung TV screen for everybody to enjoy together.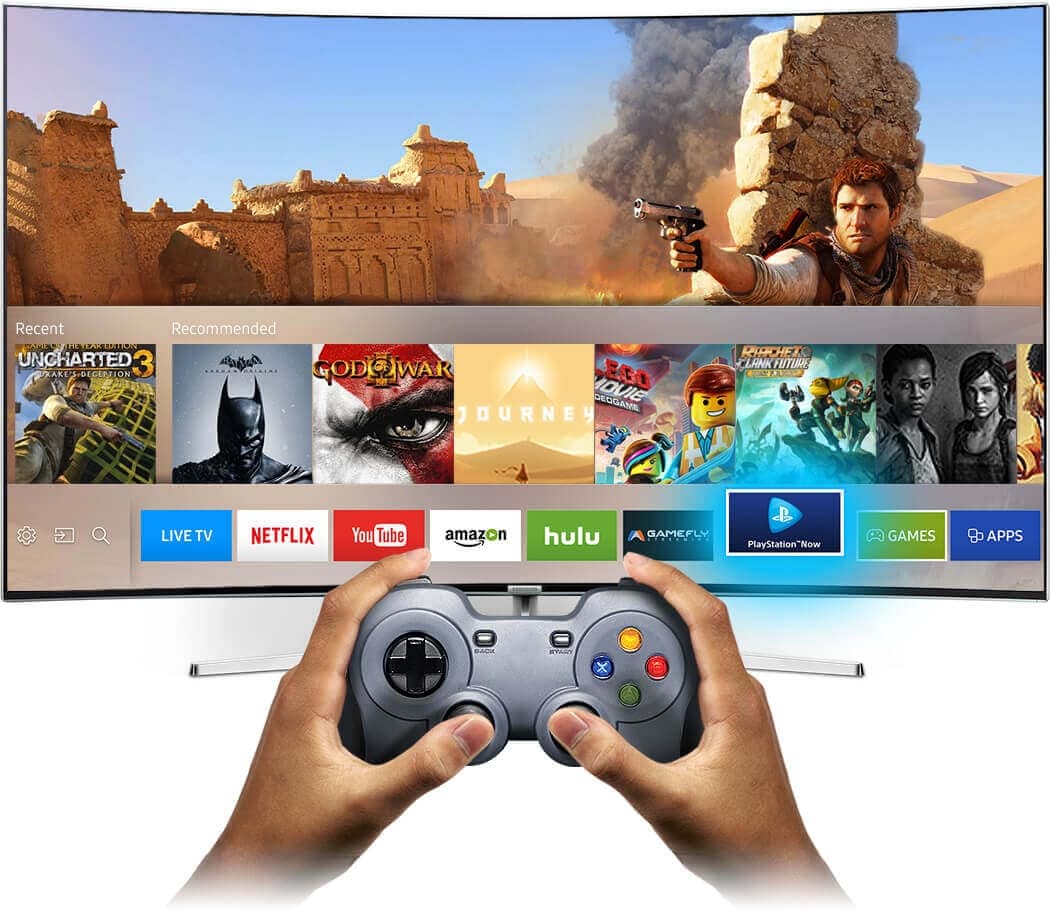 Games
Whether you have a game console or not, the option
to play console games straight from
your Samsung
TV is one you'll get used to pretty quickly. All you
need is a game controller
and Internet connection
to start playing your favorite games via Samsung
Smart Hub's Game Panel.
*Games function requires Internet access and Game controller, sold separately.
*Certain applications and services may not be available in all regions and may not be available on certain models. Please check the model specifications for details.
*Performance may vary according to home network environment.
* NETFLIX STREAMING MEMBERSHIP AND INTERNET CONNECTION REQUIRED
* Marvel's Daredevil, Marvel's Jessica Jones ⓒ 2016 MARVEL & ABC Studios