Samsung Pay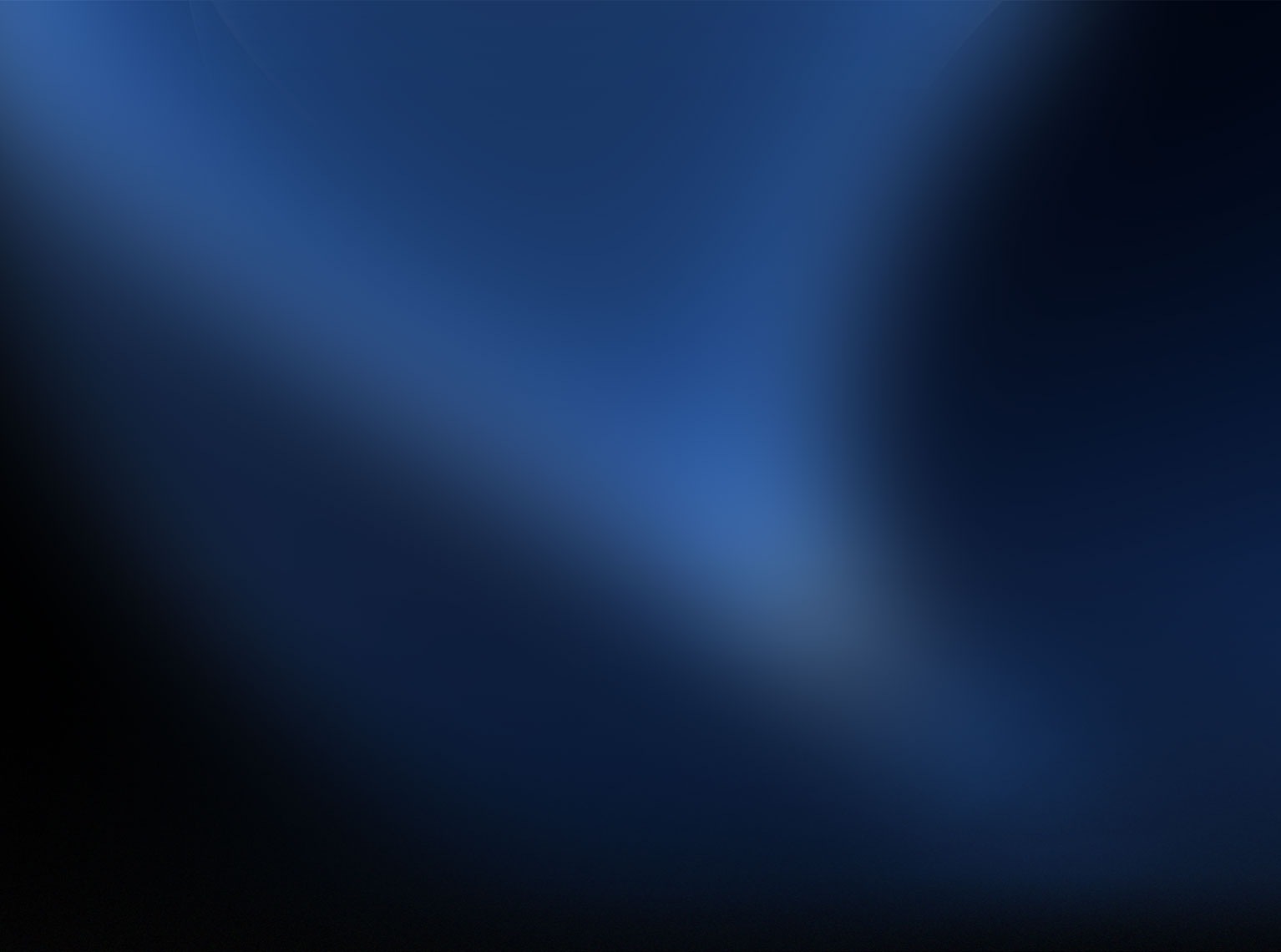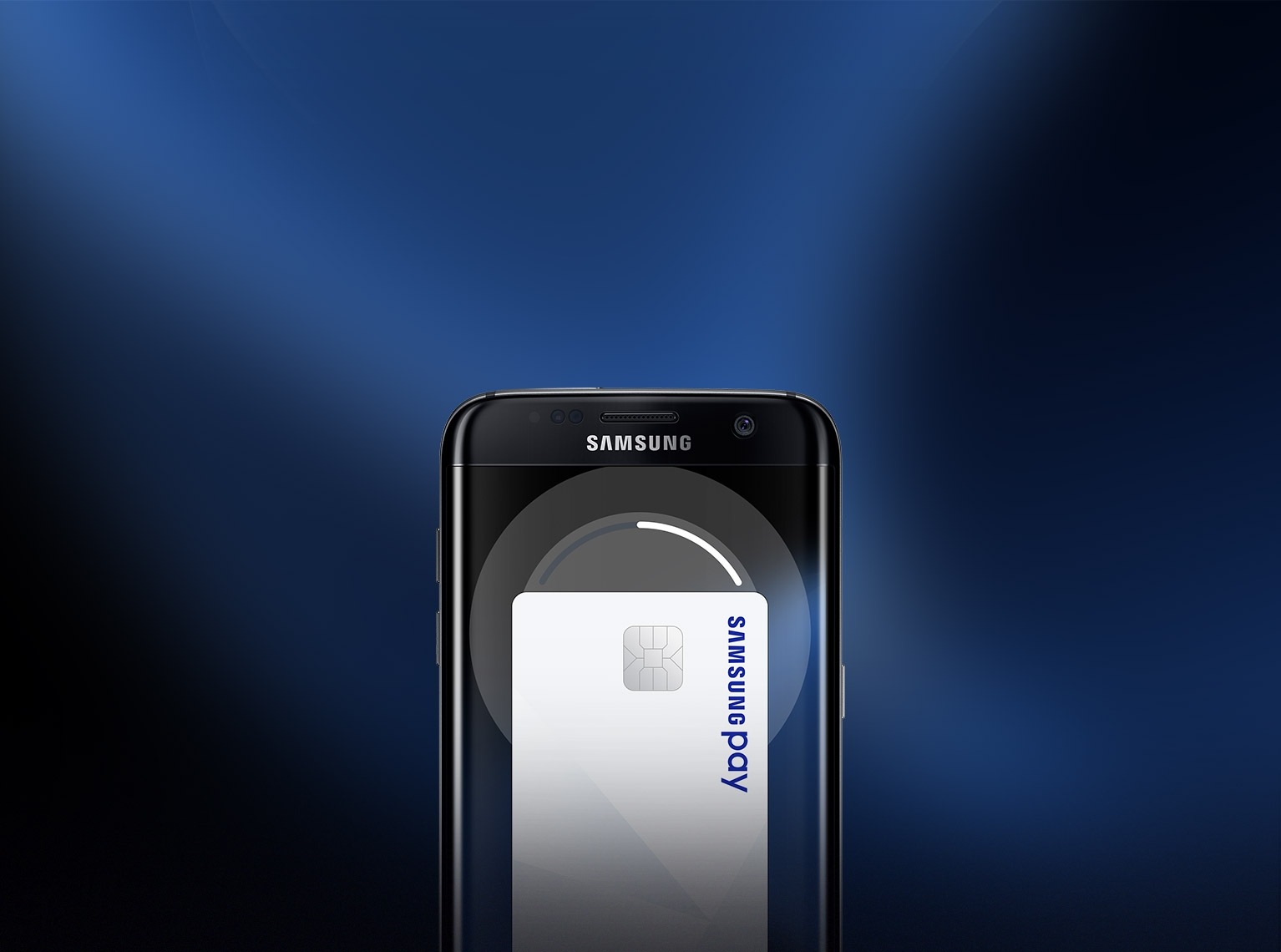 It's so very easy
Once you're ready to pay, you only need to take out your Galaxy S7 or S7 edge, swipe up from the home button and authorize the payment with your fingerprint. Place the back of your phone against the card reader and you're done. All in a matter of seconds.
Fingerprint Authentication
Step 1

Swipe up

Step 2

Scan your fingerprint

Step 3

Complete transaction
PIN Authentication
Step 1

Swipe up

Step 2

Select your card

Step 3

Enter your PIN

*Required number of
digits may vary by country.

Step 4

Complete transaction
Designed to be secure
Samsung Pay protects your payment information with several layers of security. It keeps your payment information separate and doesn't store or share it, so you can pay without worry. For added security, built-in Samsung KNOX technology offers nonstop monitoring. And if you should ever lose your phone, you have the power to deactivate your Samsung Pay remotely.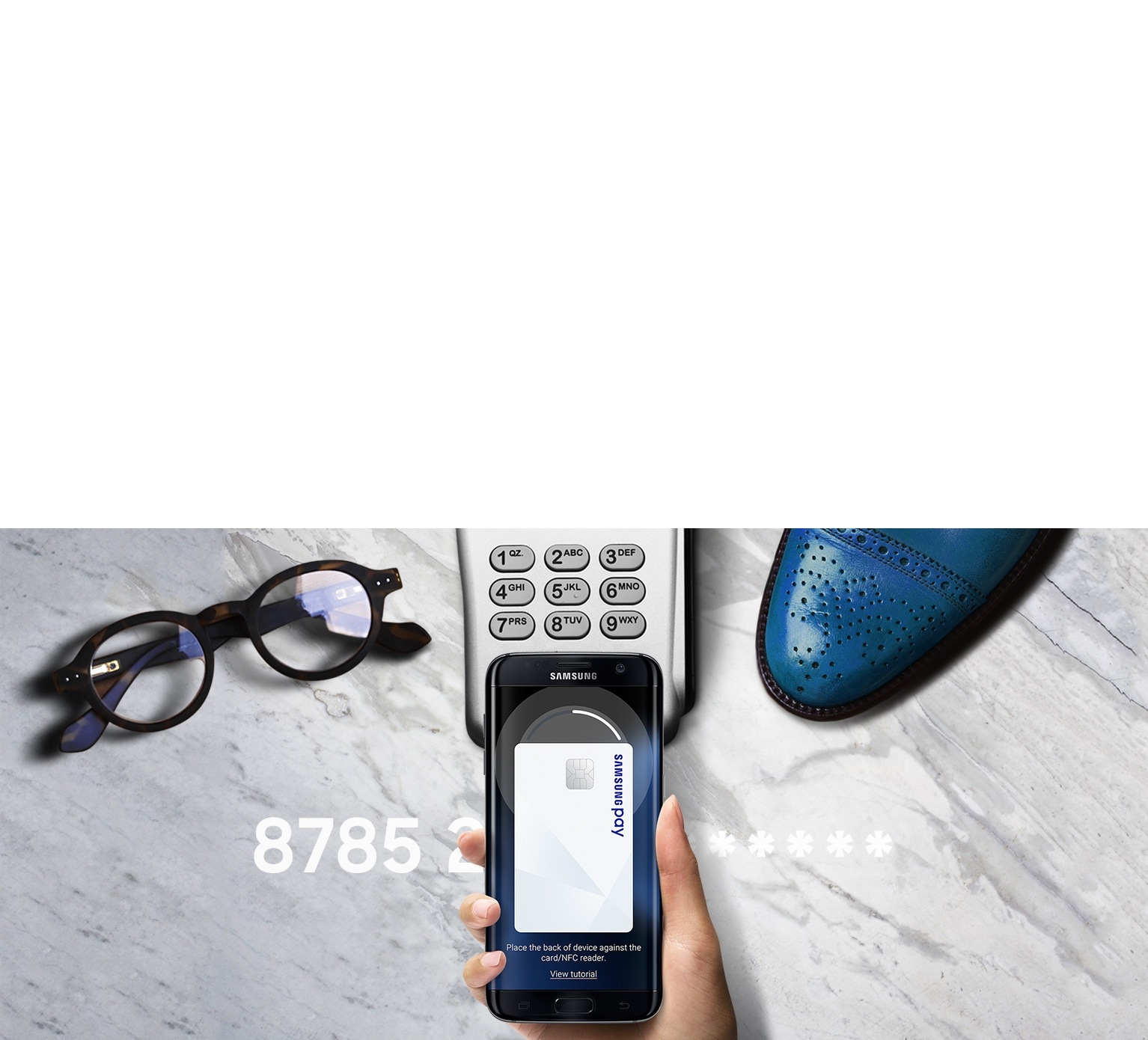 Virtually Anywhere
You can use Samsung Pay in more stores than any other mobile payment service because it supports both MST and NFC. This means that if you can use your credit or debit card, chances are you can use Samsung Pay just as easily.
More than Payments
Samsung Pay isn't just for making purchases. With a list of partners that continues to grow, Samsung Pay lets you store and use your membership cards, rewards cards and public transit cards. Buying gift cards for your friends, family or just yourself is also possible straight from the app.
*Samsung Pay is available in select countries, and will continue to roll out in more countries. Accepted payment solutions and services may vary by country or region.
*Compatible devices and features may vary by countries. Currently available in these coutries. Click to learn more.