Retail Solutions
Business Friendly for Atmosphere for Commercials
Effectively cools or heats anywhere

Independent control of individual zones
Businesses can waste a lot of energy and money if they can't adjust the air conditioning to suit each of their operational areas. Samsung air conditioning solutions let you control the temperature and airflow in multiple spaces – individually and independently. This is especially good for divided commercial buildings, with offices, meeting rooms, lobbies and retails areas, or where the hours of use vary.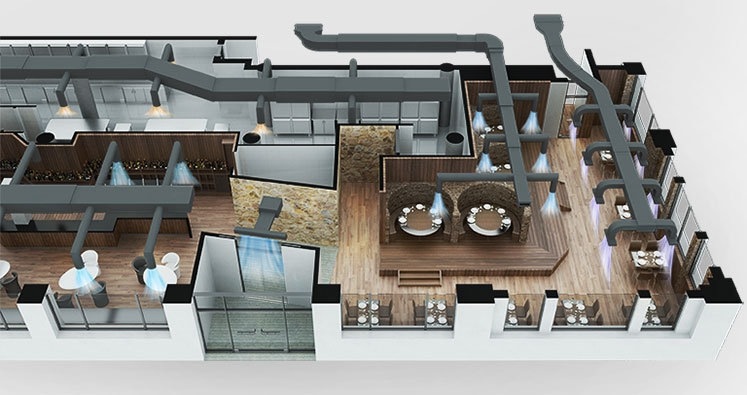 Easy to tailor and manage
Conventional HVAC systems just have a central control system, so it's impossible to individually adjust their performance. Samsung air conditioning solutions feature Individual Controllers that enable highly personalized control of specific spaces, like meeting rooms. There is a Central Controller and an easy-to-use Management System that can be used to monitor and tailor the conditions in a wide variety of key areas around the business, such as the lobby.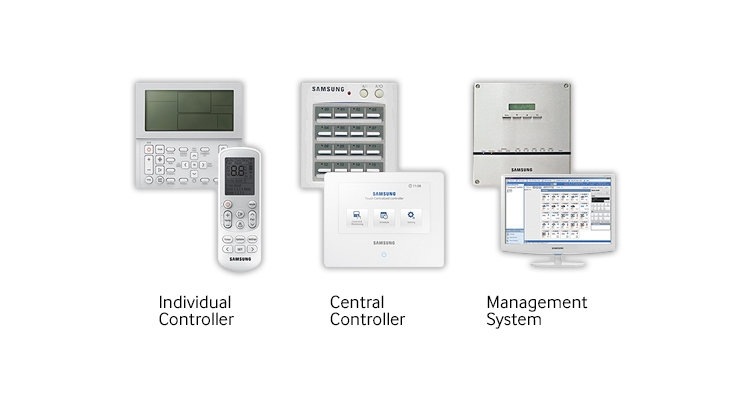 Create a perfectly warm welcome
One of the first impressions that people get of a business or shop is when they walk into the lobby, so it's important that it's welcoming. Samsung air conditioning solutions cool or heat the area with total control, so that customers and visitors always feel perfectly comfortable. Samsung's technology allows air leakage to be minimised, even if many people are coming in and out, keeping the temperature stable.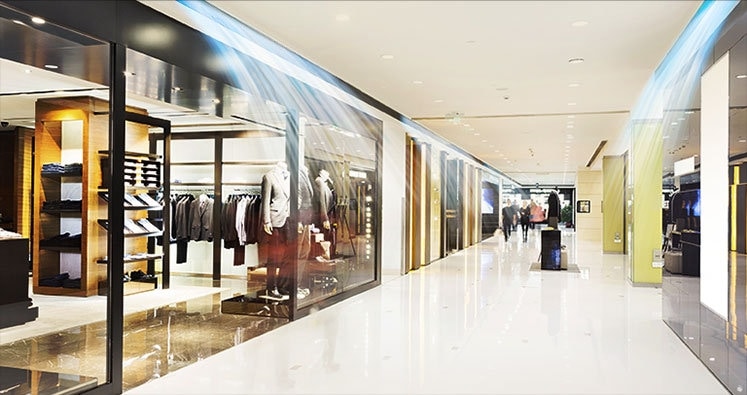 Effectively cools or heats anywhere
A key factor in any business' success is creating a comfortable and business friendly atmosphere in which to meet and work with customers and partners. Samsung's air conditioning solutions offer has an extensive choice of indoors units, including concealed cassette and ducted, floor standing and wall mounted. Every type of area within a commercial complex can be cooled or heated effectively and efficiently.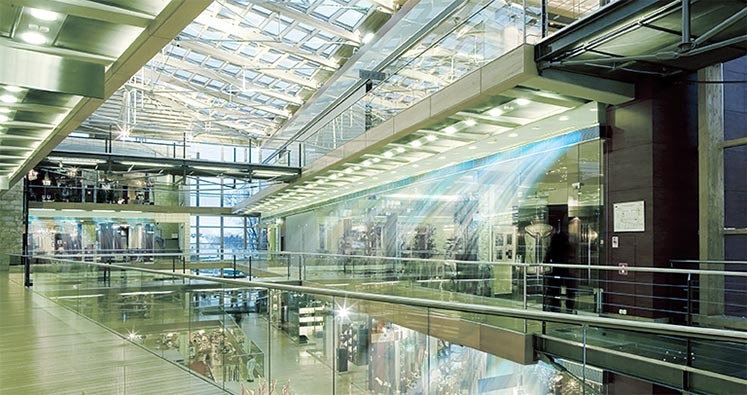 Quietly enhancing rental office productivity
A noisy air conditioning system can be a real distraction when you are trying to concentrate. Samsung's air conditioning solutions work silently away in the background to create a much more comfortable and productive office environment for staff. Stylish wall mounted units also save money using energy recovery ventilation and can be controlled across 12 zones using a single communication line.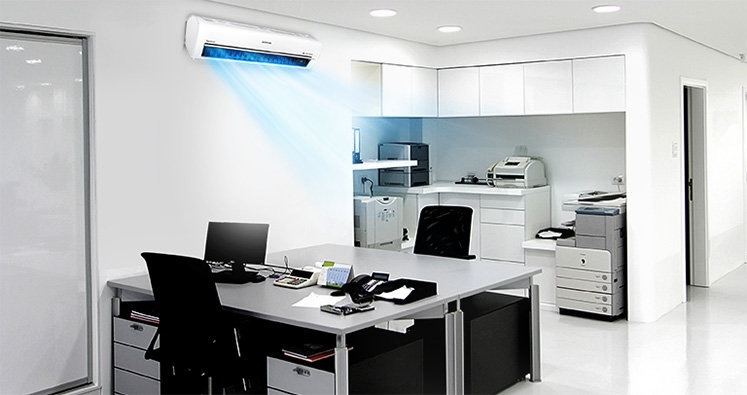 Keeping shoppers happy and spending
If customers feel comfortable in a retail store they are likely to stay longer – and spend more money. Samsung's air conditioning solutions let you delicately stabilise and maintain the optimal temperature even in small and narrow spaces. You can easily operate 2 zones simultaneously from one central air conditioning (CAC) unit, or combine up to 4 for larger areas, which also saves the cost of additional products and installation.