Enhance the room ambiance with premium style, function and design
Elevate upscale hospitality suites with ultra-slim, superior HC890 Series displays. Designed specifically for premier 5-star hotel accommodations, the displays feature in an impeccable metallic frame and stand for an elevated level of sophistication and sumptuous luxury. HC890 Series Hospitality Displays feature an ultra-thin profile that enables a perfect fit, even in tight spaces thanks to Samsung's advanced technology. In addition to the elegant design, the displays offer a true in-room technology, information and entertainment hub that fully complements the distinguished hotel suite.

Satisfy guests with richer information using the Samsung LYNK SINC 3.0 solution
Deliver and manage in-room TV content easily and simply with the new Samsung LYNK SINC 3.0 solution. With this innovative solution, you can manage your assets and provide interactivity for your guests without the need for cumbersome set-top boxes (STBs) or dependence on SIs. The solution gives hotel management the ability to monitor in-room TV status, such as an IP network and guest check-in and checkout status. In addition, hotel managers can remotely control TVs to efficiently perform power and firmware updates. With LYNK SINC 3.0, hotels can create unique channel lists and edit the channel mapping of available channels to tailor them to specific needs. Linked with the Property Management System (PMS) server, LYNK SINC provides fully independent and cost-effective control over content and display management.

Deliver an elevated guest viewing experience and richer information with customized content management
LYNK SINC 3.0 offers a winning combination of new features that enhance the guest viewing experience for their convenience and enjoyment. For easier management, a new customizable user interface (UI) features a grid template, which can be populated with content tailored to specific guests. This content can include unique, highly customized Home screens that promote branding and impress viewers. Managers can assign various guests to groups that have similar sets of channels and content needs, which is ideal for targeting a specific group of guests such as convention attendees or tourist groups.
Real-time messages can be sent to a single guest or a group of guests based on information. To further enrich the guest experience, LYNK SINC 3.0 enables hotels to provide weather information and timely flight information from selected airports using 3rd-party content providers, as well as hotel services, tourist information and more with multi-language support. In addition, Samsung apps and TV features enable guests to use familiar apps through the SINC solution and provide easy access to popular social networking sites.
Treat guests to a warm welcome through your hotel's customized Home menu
Enhance guest convenience and your hotel brand, even in a no-network environment, with the Hospitality Home menu. Greet guests with a simplified Home screen that displays a live channel stream plus a welcome message, hotel information and the time and date. Increase guests' comfort with easy Home screen access to commonly used hotel features, such as morning wake-up calls, My Channel and sleep timers. The welcome message, hotel information, and easy access features can be edited from the factory mode. Plus, these customizations can be easily cloned to a USB for efficiently applying the same content to displays in other guest rooms.
Expand guest entertainment options with convenient wireless connectivity
HC890 Series displays transform the guest experience by providing an in-room, multi-device entertainment hub with the following features:

*Smart View 2.0. Allow guests to watch TV channels on a broad range of mobile devices. Guests can also upload content, such as photos, videos and music files, from a mobile device to an intuitive interface on the TV for easy selection and viewing.
*Soft AP. Provide a software access point (AP) or hotspot where guests can wirelessly connect up to four devices. Guests can adjust the signal level and change channels to suit their needs.
*AllShare® technology. Enable guests to play personal content through a wireless connection on their room TV. Content includes movies, photos and music.
*Screen Mirroring. Enable guests to share the screen of a mobile device with the TV without the need for an AP. The TV shows exactly what displays on the mobile device with no content restrictions.
Protect content with advanced DRM technology
Enhance security with LYNK™ Digital Rights Management (DRM) technology, a software-based and cost-effective alternative to hardware-based content protection systems.
As it is a fully software-based solution, Samsung LYNK™ DRM has a high adaptability to various head-ends. Also, it is easier to implement and manage, without any hardware upgrades or changes for error management and is, therefore, more cost-efficient.
System Integrator (SI) compatibility
Samsung hospitality displays are compatible with various System Integrators' protocols at purchase. This SI compatibility helps hotel managers save their time and effort when setting up multiple protocols between SI-provided set-top boxes and displays.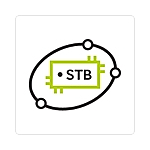 Variable Speaker Out
Increase guests' in-room mobility and enjoyment by connecting the TV's sound to other parts of the room with the external speaker-out post. Guests can listen to their TV programs from anywhere in the room or bathroom through speakers installed in remote locations.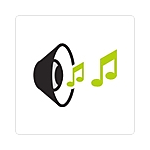 Sound Bar Compatibility
Couple a Samsung hospitality TV with a Sound Bar to let guests truly enjoy hearing their programming. Connected by a High-Definition Multimedia Interface® cable, settings are automatically applied, making installation a breeze. A single remote lets guests have full control over both the TV and Sound Bar.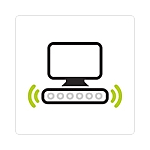 Multi-code Remote
Increase guests' TV-viewing enjoyment by eliminating annoying interference from other remote signals in applications, such as hotel fitness centers, where multiple TVs are in close proximity. The multi-code remote can control up to 10 TVs individually in the same room.
Hotel Logo and Welcome Messages
Enhance your hotel's brand awareness while greeting your guests with a unique hotel logo and customizable messages. Hotels can display their logos and greetings on screen for an adjustable period of 3 to 7 seconds whenever their guests turn on the TV.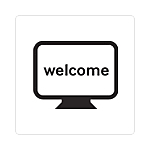 SmoovieTV® Compatibility
Make your hospitality TVs another source of revenue and derive potential revenue from SmoovieTV.. The Samsung hospitality TV is compatible with SmoovieTV, which is a prepaid TV solution supported by the channel bank editor setting free channels and premium paid channels for your guests' selection.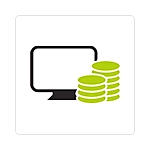 Channel Editor
Hotel managers can easily manage and arrange the channel mix for both analogue and digital channels without the need to adjust and edit channel lists by different TV systems. Channels can be reordered and renamed to the hotel's preference with channel mapping.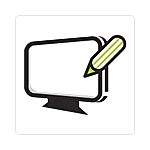 USB Cloning
Simply set up multiple TVs without repeating cumbersome setting processes. Hotel managers do not have to set up each individual TVs with USB Cloning. They can easily store the settings from one TV on a USB device and then clone those settings onto other TVs.