Digging for Magical Mysteries in Art - Part I
Art that tells a story: what's behind famous paintings and artists.
Getting into art can be intimidating, but it doesn't have to be. It's not about being fancy, but about finding a personal connection to something bigger than ourselves. Each work is a story, frozen in time, reflecting the moment in which it was created. These art stories have the power to amuse, heal, teach and inspire us. Finding meaning in art brings beauty and magic to our daily lives.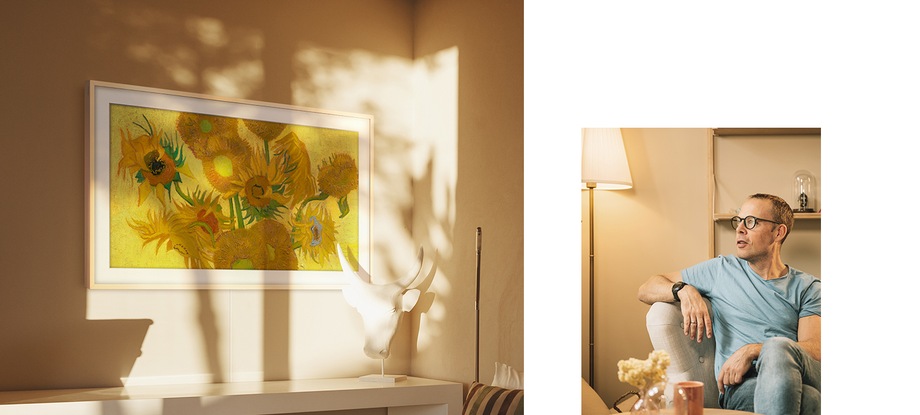 - Sunflowers(1889), Vincent van Gogh
Uncover the story behind the canvas
Understanding the history behind a work of art and the artist who created it, leads to a deeper appreciation of the piece and its story. After all, a true masterpiece faithfully reflects the soul, life and vision of its creator. Sometimes, what you find may even surprise you. Did you know that many of today's beloved and famous artists went widely unrecognized in their own lifetime? Or that some of today's most respected and influential painters faced great criticism from their contemporaries? Here, we share five artists' stories and their contributions to the art world.

- Vincent van Gogh Painting Sunflowers(1888), Paul Gauguin
Van Gogh's sunflowers and Gauguin
Vincent van Gogh, one of the world's most well-known Post-Impressionist painters, wasn't recognized for his talent until after death. Plagued by chronic mental illness throughout his life, he lived as an unknown artist who sought solace in his art. Sunflowers were a favorite subject of van Gogh, and he painted them often. In fact, in 1888, van Gogh produced several sunflower paintings to decorate a guestroom where his friend and fellow artist Paul Gauguin was coming to stay.

While living together, Gauguin painted 'Vincent van Gogh Painting Sunflowers' and it is said that van Gogh himself was not particularly fond of the piece. In his lifetime, Gauguin was often criticized for experimenting with unconventional composition and stark, contrasting colors in his paintings. In the end, the two artists' differing ideologies lead to their fall out.

Today, the bold techniques Gauguin was criticized for in his time are now what make him a master of the Post-Impressionism movement. And despite his difficult life and tragic death, van Gogh's masterpieces bring hope and comfort to countless others all around the globe.
"Art is to console those who are broken by life."
- Vincent van Gogh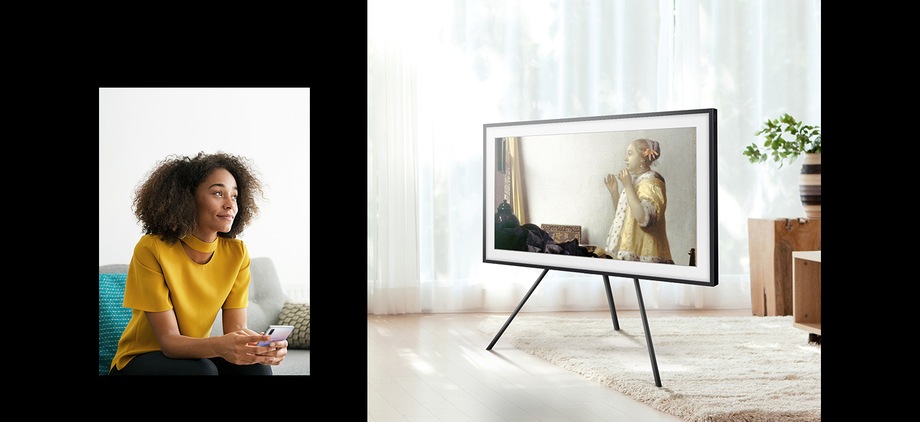 - Woman with a Pearl Necklace(1664), Johannes Vermeer
Genius of the light and shadows
Johannes Vermeer and his paintings nearly faded into obscurity. An artist of the Dutch Baroque Period, Vermeer produced a small body of artworks throughout his life, as he worked slowly and meticulously. Though known today for his mastery of representing light and its reflections in his intimate depictions of quotidian Dutch life, many of his masterpieces were incorrectly attributed to other artists through the years. Today, Vermeer is recognized as a master artist of the Dutch Golden Age.

- In the Conservatory(1879), Edouard Manet
Pioneer of lmpressionism
Considered controversial for breaking with the Realist traditions of his day, Édouard Manet remained faithful to his unique and innovative vision throughout his life. He popularized the alla prima technique, which is to paint directly with the desired color, rather than layer different hues on the canvas. This painting technique was later widely adopted by Impressionists, many of whom were greatly influenced by Manet.
- The Annunciation(1597-1600), El Greco
Visionary of modern art
Doménikos Theotokópoulos, better known around the world as El Greco, possessed the ability to express himself through painting in a way the world had never seen before. El Greco incorporated abstract elements like elongated forms and unnatural colors into his elaborate creations, against the existing trends of his time. His dramatic and unique style were so influential that his work is often called "the origin of modern art."
* Images are simulated and for illustration purposes only. The appearance, design and GUI(Graphic User Interface) specifications which is not affecting to product performance are subject to change without notice.
* The Art Store may not be available in some countries.
* Art pieces in the Art Store are subject to change without prior notice.
* Art Mode(Smart Service) and GUI(Graphic User Interface) may vary by model and region.
* Subscription required for Art Store.
* Studio Stand is sold separately.
Discover more paintings that tell a story
Add art and beauty to your everyday.