Samsung QLED TV - Overview

The Next Innovation In TV Even in the darkest moment, it brings out the heroes.

Color Volume 100% 1
Q Picture
Turns light into perfect color. All shades of colors brought to life.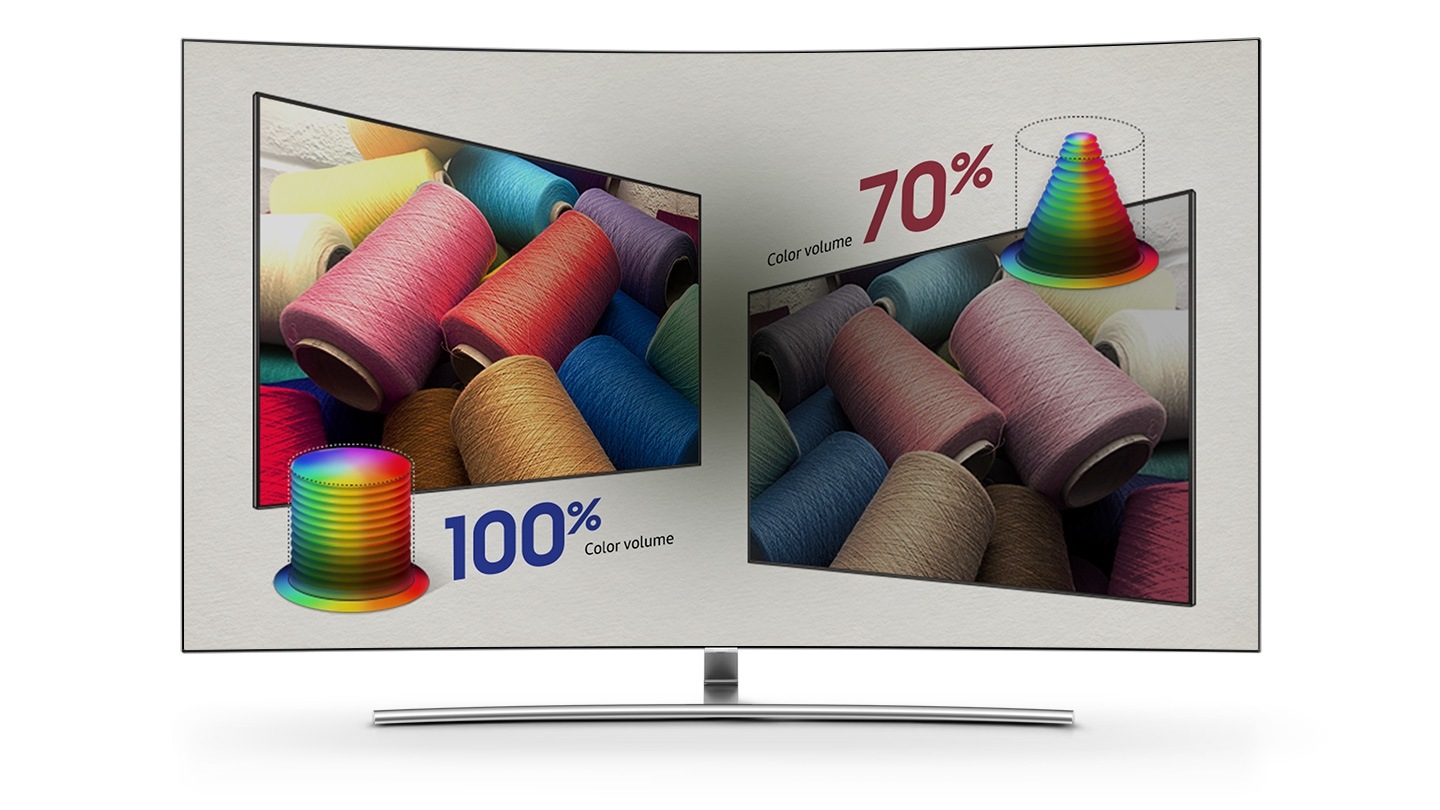 TV, that lasts long time
Long lifespan
The Samsung QLED TVs that are composed by inorganic materials last consistent bright, vivid image quality for years.
What is Burn-in?
Burn-in is a permanent defect in areas of a TV display that can be caused by cumulative effects of displaying the same image or scene for long periods of time, sometimes even as little as one hour.
Design your space
Q Style
Discover your hidden space
LEARN MORE
Smarter than Smart
Q Smart
Control all of your devices and content from one place with one remote.
1. QLED TVs have received verification from world-class testing and certification association, Verband Deutscher Elektrotechniker (VDE), for its ability to produce 100 percent color volume.
* QLED TV : Samsung QLED is Quantum dot based TV.
* Images are simulated and for illustration purposes only. The appearance and design specifications which is not affecting to product performance are subject to change without notice
* Please refer to the product detail page for each model.