Consumer Electronics
Discovery
Dreams are boundless. Samsung Electronics constantly reinvents tomorrow to pursue happier and richer lives. We explore the territory of the unknown to discover potential and fulfill greater promise.

We continuously develop and expand strategic products in our Consumer Electronics division.
Since we first won top global market share in 2006, exceptional technology and innovative design have strengthened our unrivaled leadership in flat-panel TVs and monitors.
In the Digital Appliances business, we achieved remarkable growth by debuting inventive new products and differentiated design in the premium market.
Digital Appliance Business
Brilliant innovation you never expected, but come to rely on at home, everyday.
Samsung Electronics is relentless in our efforts to deliver innovative products and experiences that maximise user convenience and make the lives of consumers better. In 2016, we saw an increase in sales throughout Asia in addition to revenue growth across premium appliance markets in North America, Europe, and Korea. Most of all, Samsung's market share ranked first in the US, a key market for home appliance brands. This year, we launched innovative products that shifted market paradigms, like the FamilyHub refrigerator, AddWash washing machine, and WindFree air conditioner. They continue to garner positive feedback from our consumers. We also focused on strengthening and expanding our business with a new built-in lineup and system air conditioners. In 2017, we will continue to bring real value to consumers by launching differentiated products and technologies. Our ground-breaking and consumer-focused products will challenge routines and stereotypes, leading the market by delivering true innovation and convenience to our valued consumers. We will maintain our market leadership position with premium, innovative products like the FamilyHub refrigerator featuring advanced voice recognition technology that is guaranteed to improve family communication, the FlexWash washing machine which can support two simultaneous or separate washes of different clothing capacities and fabric types, and the WindFree air conditioner for staying cool without direct wind. In addition, we are continuing to invest in revolutionizing products and distribution methods for our high-growth, high-profit B2B business.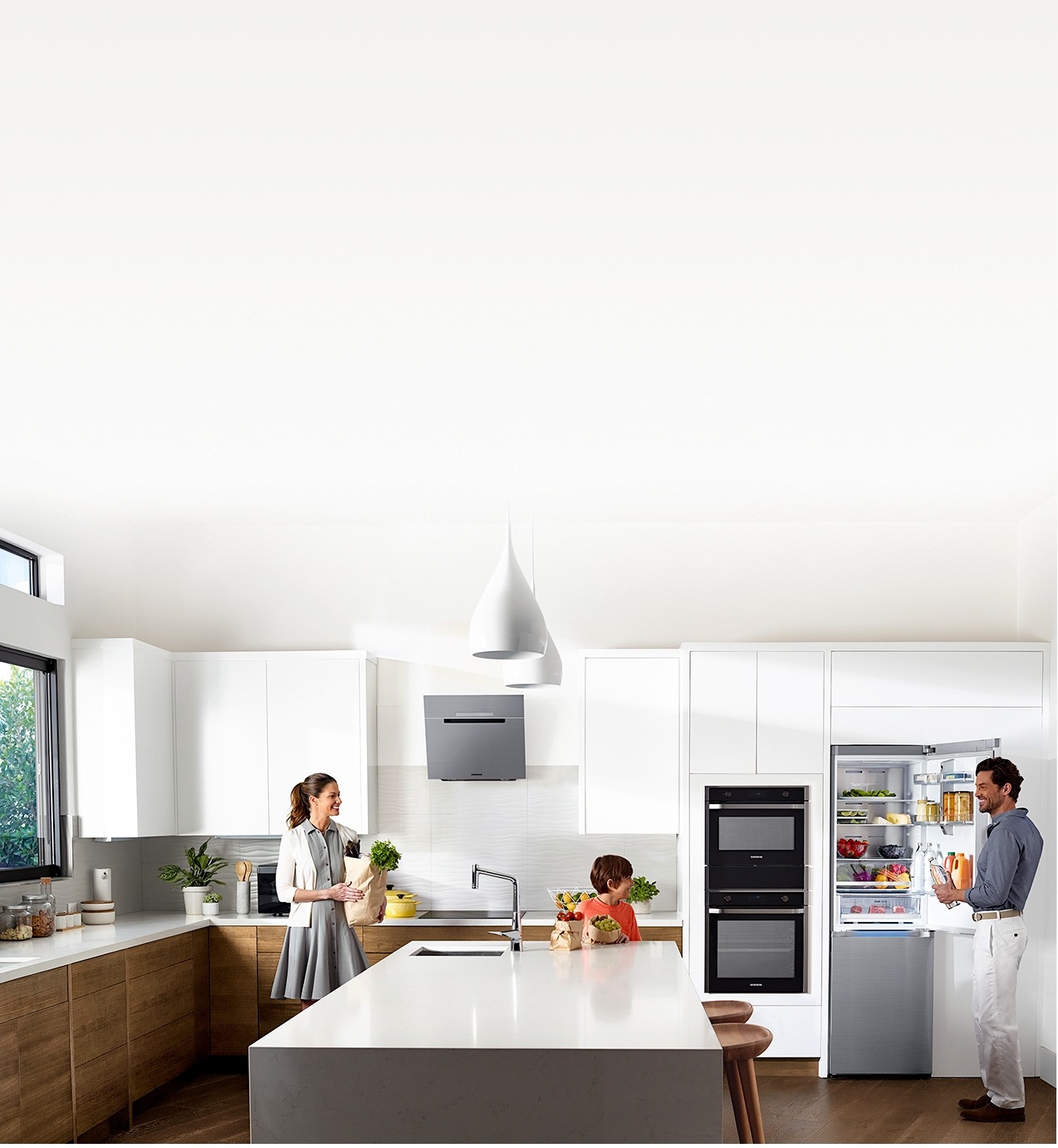 Health & Medical Equipment Business
Samsung Healthcare's New Experience Through "Access, Accuracy and Efficiency".
Samsung Healthcare is developing and selling ultrasound system, Digital Radiography, and mobile CT to various medical institutions around the world, focusing on large-scale imaging equipment.
The premium mobile digital radiography system GM85 provides excellent convenience with its light and compact design, and has greatly improved diagnostic accuracy and enhanced usability by introducing new innovative applications and AI technology.
Samsung Healthcare developed ALND (Auto Lung Nodule Detection) function that combines advanced signal processing technology and AI technology with image diagnostic equipment. ALND is licensed as an AI medical function.
HERA I10, a new form factor* allowing for a more comfortable environment with refined imaging technologies for increased diagnostic confidence, received the Best Product Award from 19th Ergonomic Design Award Competition sponsored by Korea Ergonomics Association for its innovative ergonomic design.
* A combination of ultrasound system, Built-in Chair, and Transducer Station.