IT & Mobile Communications
Innovation
Samsung Electronics is creating a culture of infinite possibilities that enriches lives and amazes the world. The deep trust and commitment of our customers drives our continuous effort to lead change and innovation.
Technological innovation at Samsung Electronics accounts for our growth and stellar performance. That's proven by annual sales of more than 400 million mobile devices worldwide, fueled by our amazing smartphone technology. Our telecommunications equipment and solutions power the global expansion of 4G. And our digital imaging technology enriches people's lives, not only by capturing special moments but also by allowing memories to be shared instantly, anytime, anywhere.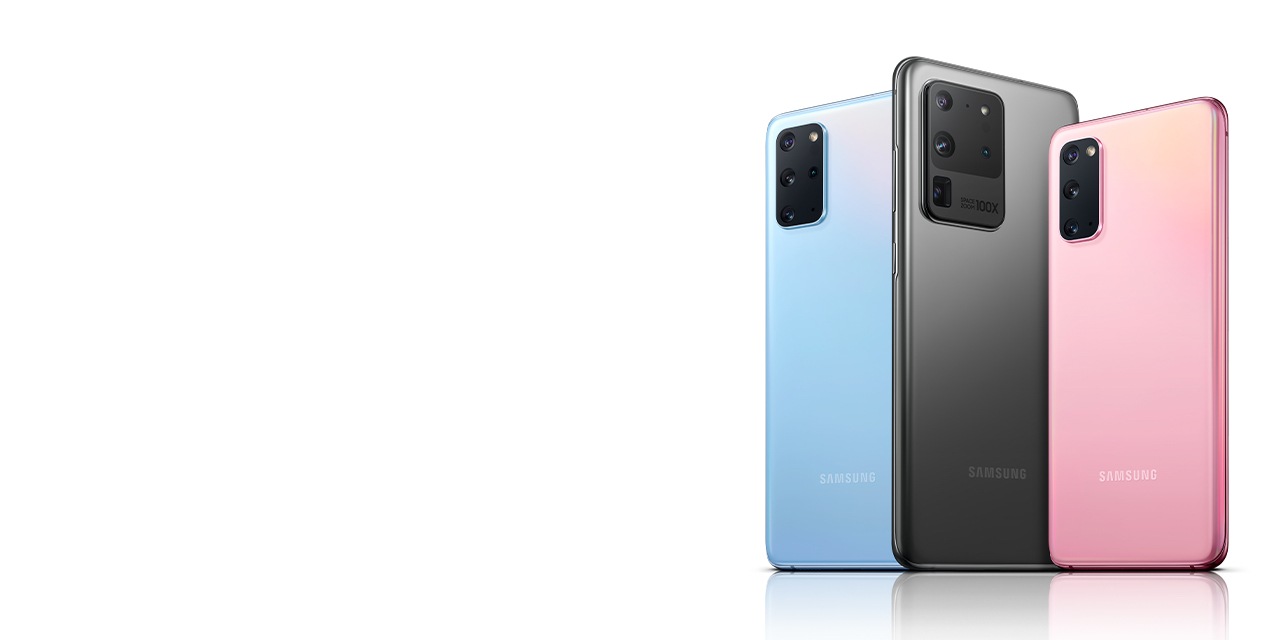 Mobile Communications Business
Focused on People Inspired innovation, we always
aim to deepen value and convenience for customers.
As the global mobile industry market leader, we strive to provide new and differentiated user experiences through innovations with purpose. Our proud heritage of over a decade of Galaxy research and development has offered innovative technologies such as our foldable smartphones, Galaxy 5G, Internet of Things, as well as Samsung Knox, Samsung Pay, Samsung Health and Bixby. Building on these technologies, our smartphones, wearable devices, tablets and PCs will create new product categories, launching a new era of mobile functionality and remarkable user experiences to push the industry forward.
Based on our experience with the world's first commerical 5G smartphone, the Galaxy S10 5G, we diversified our Galaxy 5G product offer in 2020 to include not only premium products, but also across the broader smartphone range, in order to meet the ever-changing needs of our diverse and growing range of customers and to offer the latest technology to more people. We also launched the Galaxy Fold and Galaxy Z Flip with foldable form factors, highlighting our leadership in continuously bringing the world's first and best technology to market for meaningful innovations. Through these efforts and by harnessing the power of 5G, AI and mobile security, and through open collaboration, we will pioneer a new generation of immersive, intelligent and secure experiences that reach across every device, platform and brand, while building a sustainable future.
Networks Business
Pushing the boundaries of technology, Samsung Electronics explores the full-potential of next generation telecommunication services.
Samsung Electronics has been pioneering technological innovations and guiding the future telecommunication services more than a decade, investing on cutting-edge technologies, building industrial ecosystem, accelerating global technical standards and demonstrating future service cases with global leading telecommunication operators.
With end-to-end product portfolio, ranging from chips, devices and telecommunication equipment, we are uniquely positioned to provide optimal solutions carrying out 5G commercial services considering spectrum license, mobile penetration and future business models.
Samsung Electronics embarked revolutionary transformation in the industries by successfully commercializing 5G services in the US and Korea and positioning itself as a leader of 5G.
Samsung Electronics also plays a vital role in 5G adoption in Japan, 2020 and expanding its market in Oceania, North America, East Asia and Europe.