Groove with millions of hits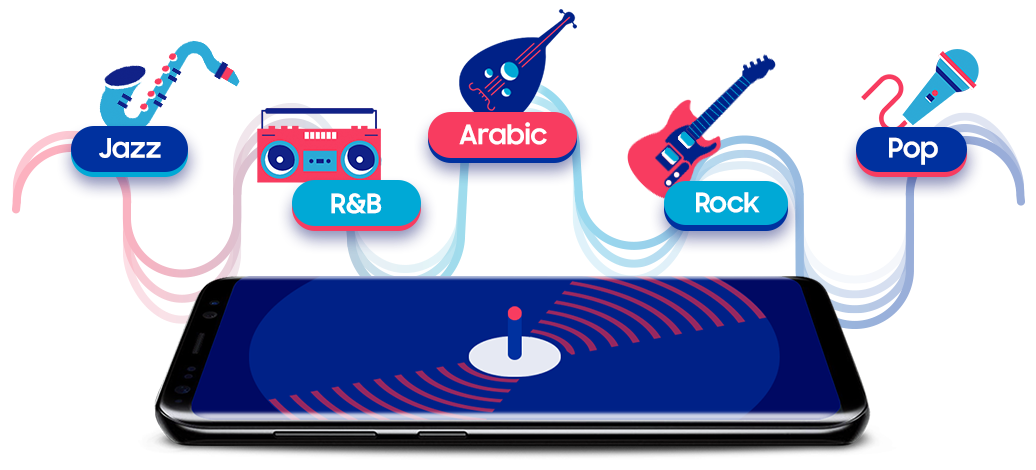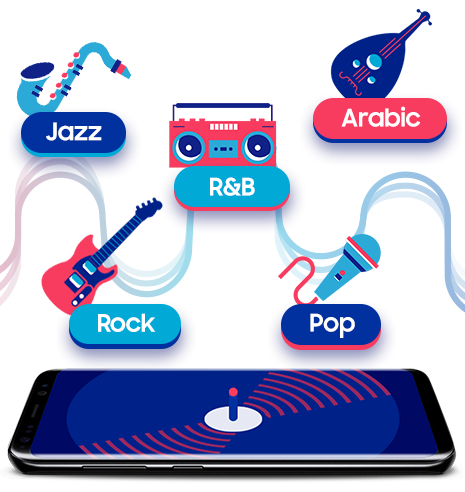 Own the songs you like
Create your own music collection by purchasing the songs you can't live without.
Subscribe to unlimited music
Discover curated playlists made just for you by the top music experts. Not only will you get unlimited access to music, you can also save your favourite tunes and listen to them offline.
Immerse yourself in a captivating reading experience
Flip through the glossy pages of the region's leading magazines on your phone. Now you have all the magazines you love in a single app.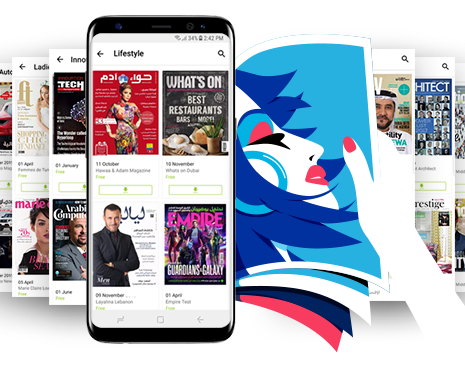 Inspired by sleek designs of leading fashion magazines, these publications have been optimised for mobile to create a seamless reading experience.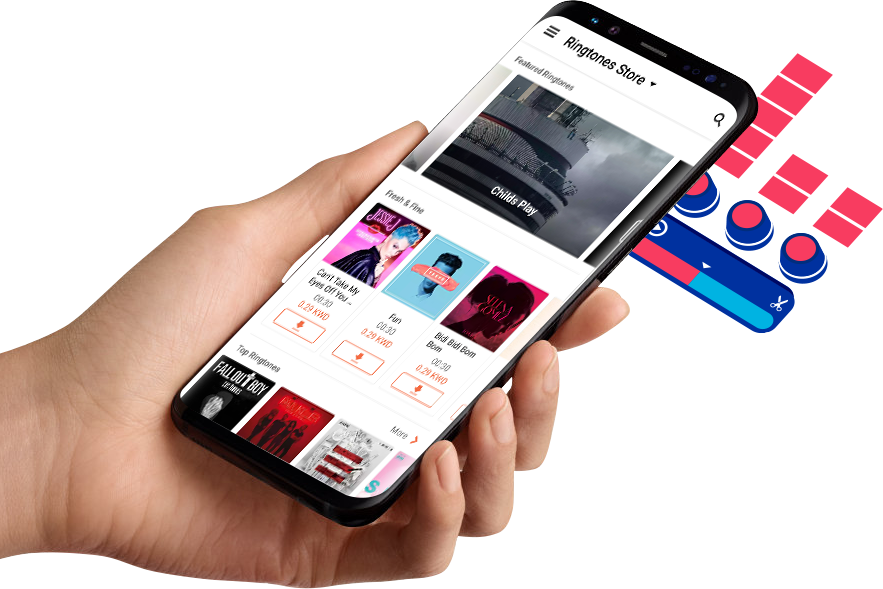 Let your phone sound like you
Browse through thousands of popular ringtones and purchase the ones that reflect your style.
How to get Samsung Cue
Find the Samsung Cue app on your device. If you can't find it, follow the steps below.
Go to the Galaxy Apps store
and download Samsung Cue
Log in to your Samsung account
or create a new one
Start exploring Samsung Cue
Frequently Asked Questions
Find your answer here
What's Samsung Cue?

SAMSUNG Cue: Music, Magazines, Ringtones and Much More...

Samsung CUE gives you more of what you love and helps you find your favorite music and magazines and discover new artists daily.

Samsung CUE provides the following services:

Media Store: Where users can purchase and download music, ringtones ad magazines.
All The Music Subscription: Samsung Cue provides several subscription options for unlimited streaming access to the entire music library.

For more information about the Subscription options, please check the following menu on Samsung Cue application: Account Settings > Music Subscription > Manage > Renewal Options

How to get Samsung Cue?

Samsung Cue is preloaded in all the supported Galaxy smartphones released in MENA. If you are unable to find Cue on your device you still can download it from Galaxy Apps Store

Why I cannot find the app on Galaxy Apps?

Samsung Cue is only available in MENA countries (see the list below). Make sure your account is registered in one of these countries to be able to download the app.

List of Countries: UAE, KUWAIT, QATAR, BAHRAIN, OMAN, KSA, EGYPT, JORDAN, LEBANON, IRAQ, SYRIA, EGYPT, ALGERIA, MOROCCO, TUNISIA, LIBYA.