DVM S Eco
Small Yet Powerful

Wide Coverage for Small Spaces
Experience ultimate comfort at home or work with powerful yet economical performance.
Big capacity. Big choice.
As the most compact side-discharge outdoor unit with the world's largest capacity, the DVM S Eco is ideal for homes or businesses that need plenty of coverage, but only have limited space.
Compact for Balcony Installation
The units with the most common home and office capacity range (4HP and 5HP) are low in height and can be easily installed on a balcony. At less than 1m high, the DVM S Eco 1 Fan can be installed inside under the balcony window.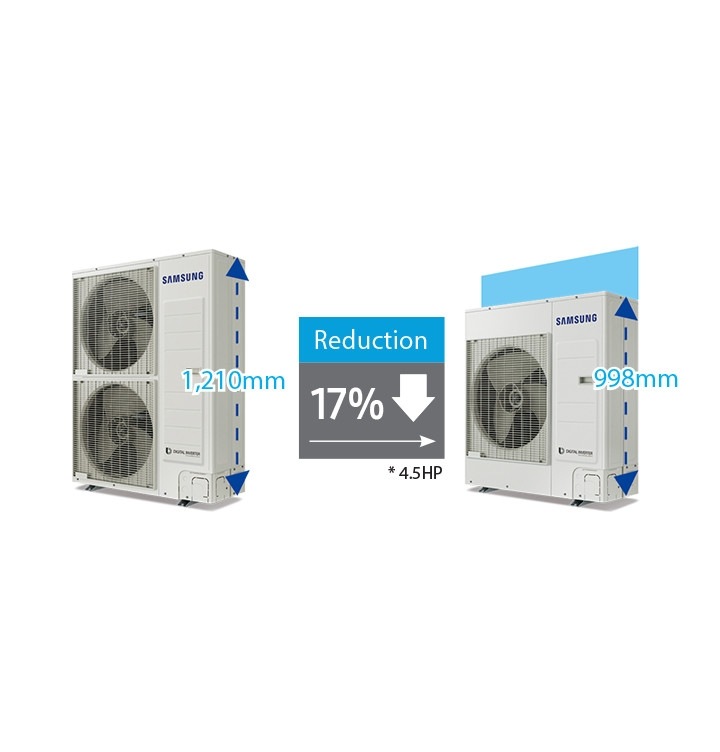 Highly Efficient Twin BLDC Rotary
The DVM S Eco unit with a Twin BLDC rotary compressor is an economical choice for residential and retail applications.