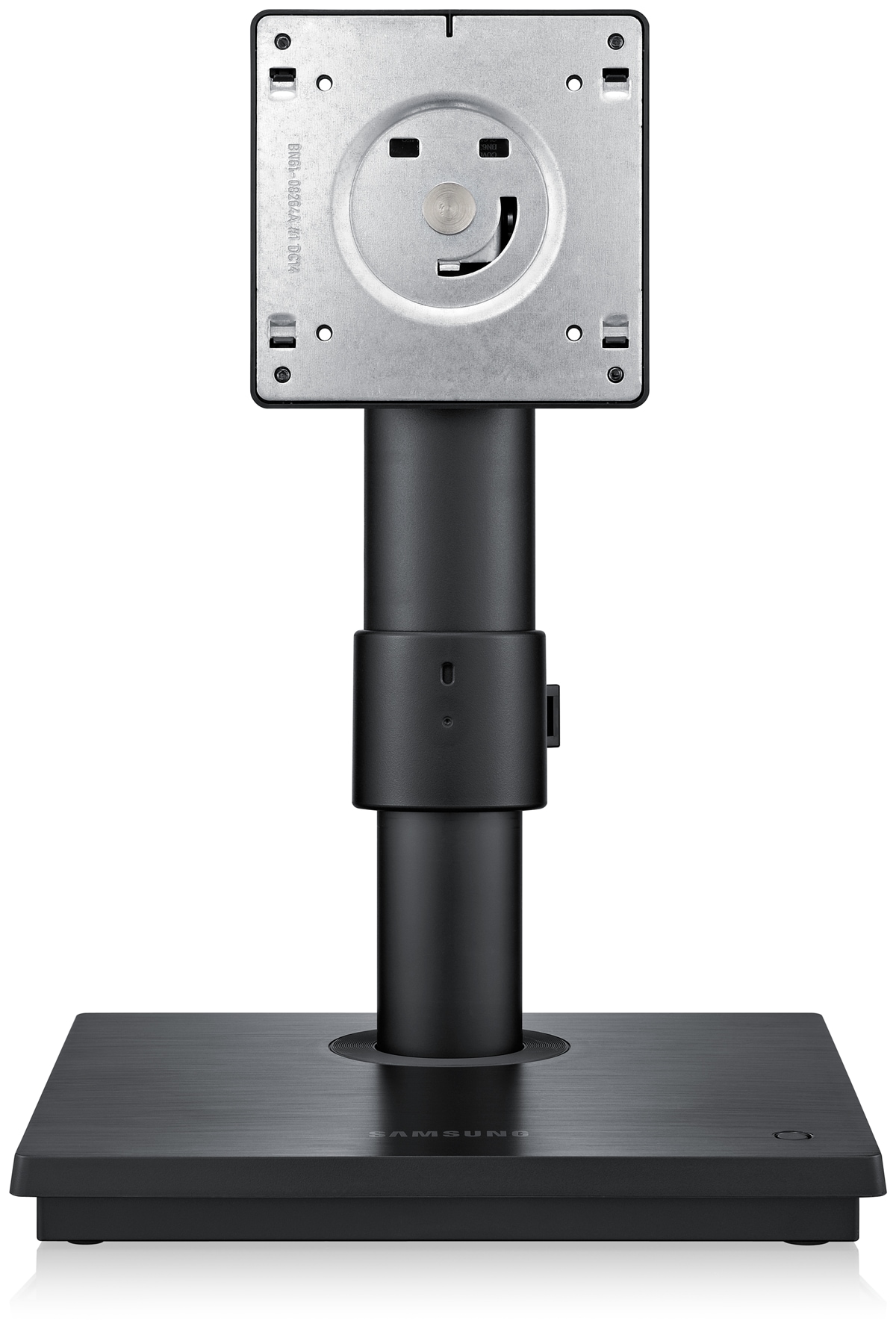 LF-NBNHNN/EN
Cloud Base Stand NB-NH Series
This base station will streamline your IT environment through VDI technology using existing monitors
It is a convenient method for companies looking to minimise costs and maximise security
Safeguard Sensitive Company Data
With the NB-NH zero client, data is centralised and backed up in the data centre for increased security. Centralised storage and management also supports compliance with many data protection regulations. The NB-NH does not have a disk drive or stored data, so confidential data has greater protection from hackers and unauthorised users.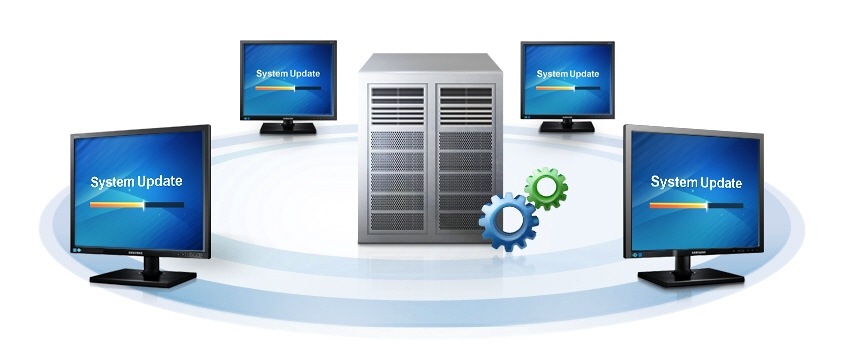 Streamline IT Maintenance and Support
NB-NH is a zero-client PC-over-IP® (PCoIP®) cloud display that is designed to connect easily and effectively with a company's data centre. Because software is centrally deployed, IT infrastructure can be easier and less time-consuming to manage. Most maintenance and support tasks, including software upgrades and patches, can be performed centrally and simultaneously, with no need to visit employees' desks.
PCoIP
PCoIP is a remote workstation protocol, the result of a breakthrough in display compression for connecting desktops over existing, standard IP networks. PCoIP technology enables centralised management of enterprise user desktops in the data center, and provides remote users with an exceptional computing platform. The PCoIP protocol compresses, encrypts and encodes the entire computing experience at the data centre. Then, PCoIP transmits the experience, through pixels only, across a standard IP net-work to PCoIP zero clients. The data never leaves the data centre. The PCoIP protocol supports high-resolution, full-frame rate 3-D graphics; high-definition (HD) media and audio; multiple large displays; and full Universal Serial Bus (USB) peripheral connectivity.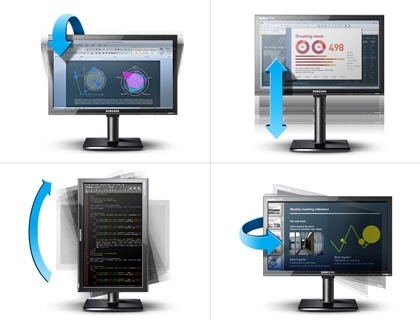 Ergonomic Design
The NB-NH base stand maximises the effectiveness of the Cloud Display's variety of ergonomic features that are specifically designed to enhance working conditions and ensure comfortable use over long periods. The stand is height-adjustable, increasing the monitor's height range by up to 120mm, and its tilt settings can be adapted to suit every user's needs.
Transform the IT Environment with an Innovative Cloud Computing Base Stand
Today's organisations look to new technology for ways to control costs, increase security and simplify IT infrastructure maintenance. Providing employees with an accessible, cloud-based VDI environment in which they can access programs, data and settings can be an expensive and complex task. Samsung NB-NH offers a way for organisations to stream-line the IT environment through VDI technology using existing monitors. Companies can replace workspace cables and cumbersome equipment with the all-in-one NB-NH stand, and provide cloud computing capability from virtually any connected device. Centralised IT management, made possible by NB-NH, can increase security and reduce maintenance costs. NB-NH is the world's first stand-type cloud display base station. NB-NH is designed to hold virtually any VESA-compatible monitor with dimensions up to 658.8mm (27 in.) and weight up to 6.5Kg (14.3 lb). With its embedded Teradici Gen2 chipset in an all-in-one form factor, the NB-NH requires no external hard drive or chipset for cloud computing.
Specification
Network

Processor

TERA

Storage

32MB

Memory

DDR3 512MB

USB

2.0 x 4ea

Ethernet

Gigabit Ethernet

Interface

D-Sub

RS-232C / VGA Out

DVI

1ea

USB

4ea

Audio In/Out

3EA

Design

Color

Black

Stand Type

Pivot / Tilt / Height Adjustable

Wall Mount

75 x 75 / 100 x 100

Form Factor

Standalone

Power

Power Supply

100 - 240V (50 / 60Hz)

Power Consumption

19.4W

Power Consumption (Stand-by)

1.0W

Type

External Adaptor

Accessory

Cables

Power cord

Others

User Manual, Power Adapter, Quick Setup Guide, Warranty Card