Thanks for being
more than family.
Family have always been super important - and recent times have brought many of us closer than ever, literally. It's pretty awesome when you think about all the different roles we've each taken on to support our loved ones. Moms, dads, brothers, sisters, uncles and aunties around the world going out of their way (and sometimes their comfort zone) to help each other out. Dads have become personal trainers, moms have become new best mates and siblings are now in-house chefs!

Staying connected, staying positive and showing appreciation for family has never been so essential. It makes us feel valued, it makes us feel human.
"My mom is a real-life superhero."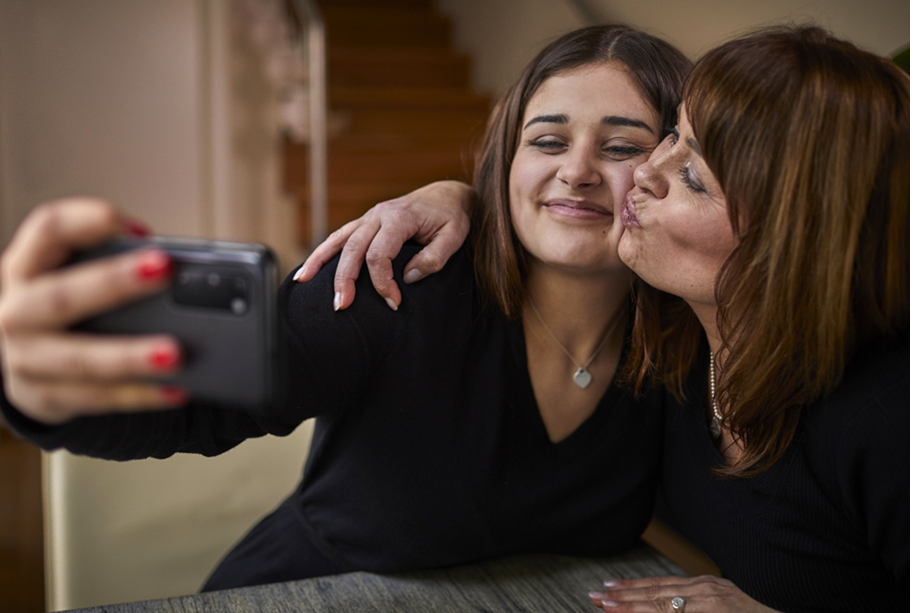 Top tip for superhero moms
Galaxy buds+ are a super useful tool.
If it's time to focus and work from home they block out the kid's TV shows and videogames. Or at the end of a long day they provide the soundtrack to unwind on an evening walk – because even superheroes need to take a break!
Thanks for being you.
This mom is way more than just family.

Over the last few months she's become her kid's piano teacher, yoga coach and karaoke companion. Oh yeah - and she's been juggling her actual job too!

She's like a non-stop superhero (just without the cape). Whatever role she's doing, she relies on her super fast, super versatile Galaxy Tab S6 Lite.
So when she's her kid's art teacher, she can whip out the S Pen from her Galaxy Tab and unlock their talents. Or when she's got work to do, she can use the Galaxy Tab to send detailed designs to colleagues around the world.

Her family think she's incredible - using her powers to turn a really hard time into a good time, together.

"My mom is a superhero, but she's also my best friend."

Remember to show your mom some appreciation.
"My Dad can do anything
in the world."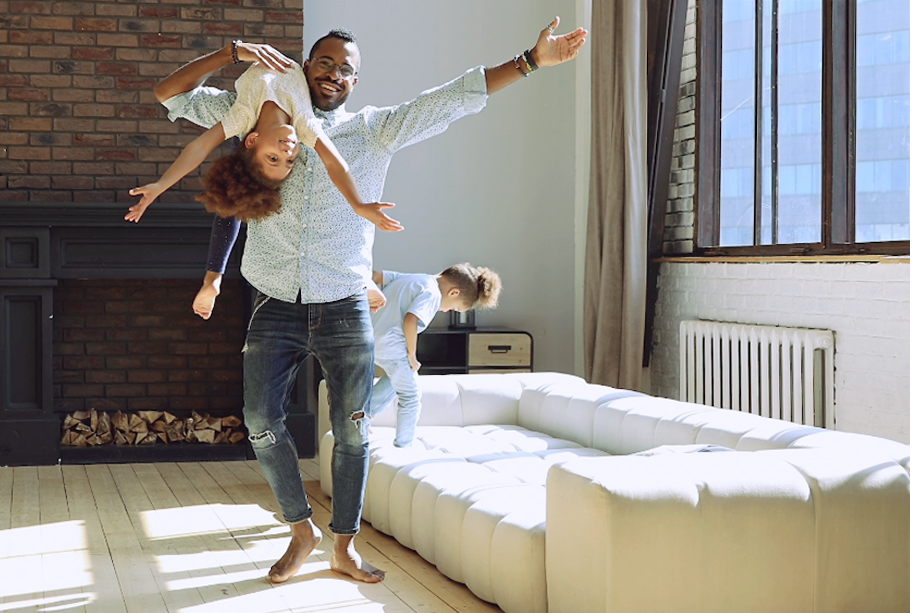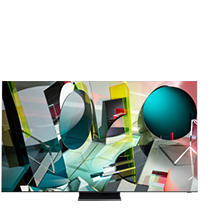 Tip for staying active at home.
Like this Dad, you can give voice commands to your Smart TV using the Bixby function. So you never have to pause while you're in the middle of working out, cooking or anything else really.
Thanks for everything
you do.
Do you know what? A Dad isn't just a dad anymore.
Check out this guy, he's become his kids' personal trainer.

When he's not busy being their tutor, dance partner or stand-up comedian, that is...

Like many Dads, he's done everything he can to make this tricky time together so much better. And whilst he hasn't been able to hit the gym, he's found that looking after the kids can be a great work out.

Family jumping jacks. Burpees. Bicep curling his sons.

He's been able to keep them all going using Bixby voice control via the remote to play motivational workout videos on their smart Samsung QLED TV. Using it to change channel and pump up the volume.

Remember to thank your dad for everything he does, next time you get a chance.
"Turns out me and my bro
are incredible in the kitchen.
Who knew?"
Top cooking tip
Use Family Hub to get inspired in the kitchen like this guy, minimize food waste by searching for recipes using food that's already in your fridge and amaze your family.
Thanks for being awesome.
With mom and dad working from home, this big bro has become the family chef and his younger sis helps tidy the kitchen.

While he's busy using the Samsung Family Hub Smart Fridge to get inspired and try new recipes suggestions... His sis cleans pots, pans and plates in their Samsung dishwasher with the push of a button.
So while he's still hard at work, sieving, slicing, and seasoning...
She's able to put her feet up.

Their mom and dad can't believe what their kids have achieved.
They love trying a range dishes from around the world – without even leaving home.

So just remember to thank your family for making life more interesting.
Now sit down together - dinner is ready.
Family have and will always be priceless - we understand how important they are.

That's why we're always right here to support families however we can.
We're with you all the way to help you stay connected, stay entertained and look out for your loved ones.

We'll keep on supporting families and making it easier to stick together through this difficult time and beyond.
Helping family stick together.
Send some love to your family with one of these amazing products...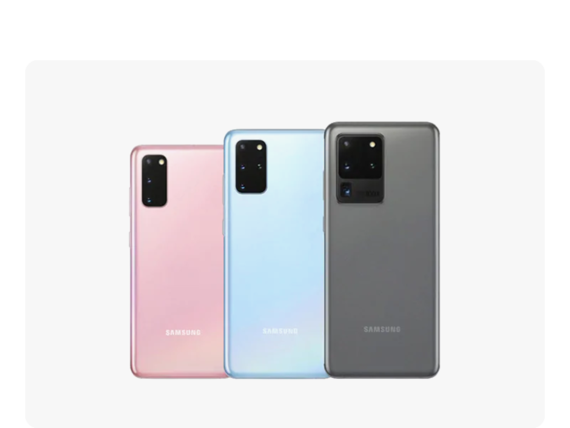 Family Hub Multi-Door Fridge Freezer
* Bixby voice commands recognize English (US/UK), French, Spanish, German, Italian, Chinese and Korean. Not all accents, dialects and expressions recognized.
* Available technology, functions, GUI (Graphic User Interface) and smart features may vary by region, service provider, network environment, mobile devices or product, and are subject to change without notice.

* Actual user experience may vary.