Amazing Gifts package for your S7!
Galaxy S7 Premium Gifts application enables you to redeem all the amazing offers provided with your Galaxy S7 and S7 edge.

Available On Google Play
Download the app from Google Play and get instantly your activation codes and a step-by-step guide to redeem the offers.
* Content and offers eligibility may vary based on the customer device and country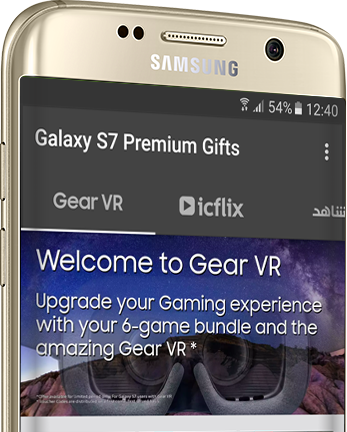 * Content and offers eligibility may vary based on the customer device and country