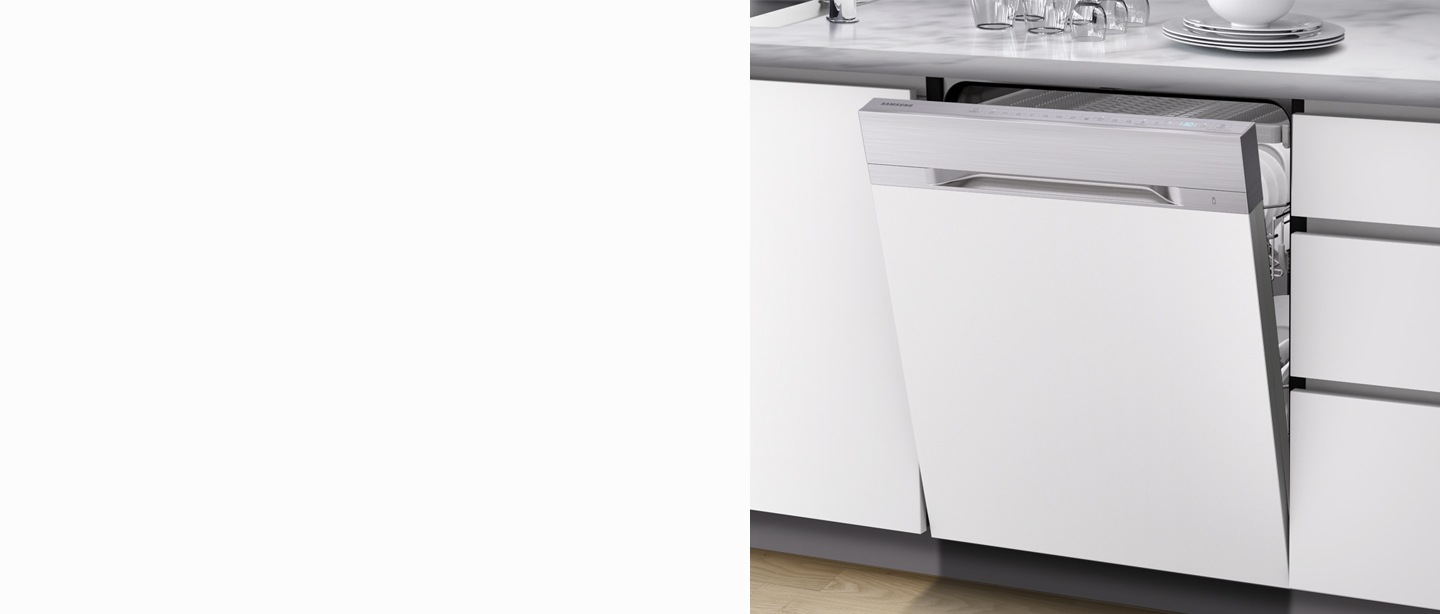 Dishwasher Buying Guide
With the busy lives we lead today, it can be tricky to find the time – and the will – to do all those chores that inevitably build up. Dishwashers offer ease and convenience when dirty dishes are piling up, but before deciding which dishwasher to buy, there are a few things to consider. Are you looking for a built-in or freestanding dishwasher? Have you thought about dishwasher sizes and energy efficiency? Perhaps you're looking for the quietest dishwasher on the market? Compare dishwashers with our buying guide, to make sure you choose an appliance that meets your needs.
Dishwasher Types and Sizes
Full size and slimline models are available, with the flexibility to suit different spaces and household needs. Standard dishwasher sizes can vary, but most measure around 24x24 inches (or 60x60cm). When choosing a dishwasher for your home, measure the width, height and depth of the available space, and compare this against the model you're looking at. Dishwasher capacity is given in place settings. One place setting equals to approximately one dinner plate, one side dish, a soup bowl, one glass tumbler, a teacup and saucer, and 5 pieces of cutlery. Some full-size dishwashers – including selected Samsung models – have up to 14 place settings. These larger types can easily take care of the washing up after dinner parties or big family meals.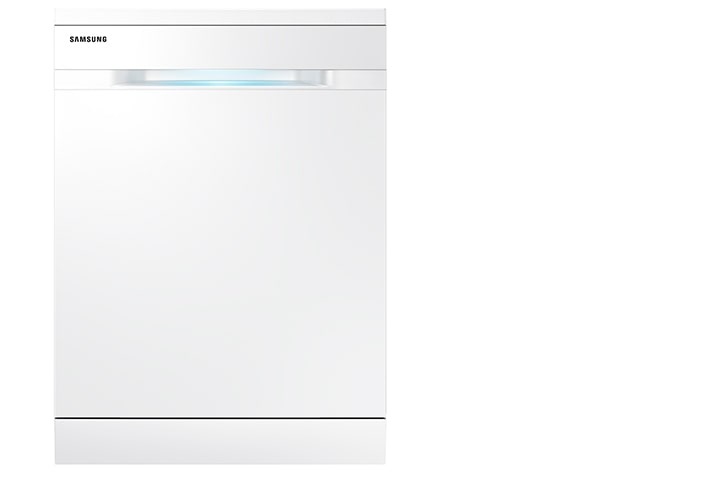 Dishwasher Features to Look Out For
Modern dishwashers come with optional extras; additional features that are designed to make life easier.
Height Adjustment Functionality
This allows you to adjust the height of the upper rack when larger kitchenware takes up more room below.
Express Wash
Express Wash saves time and energy, and works best on items that don't need such rigorous cleaning. On Samsung models, Express Wash can clean and dry your dishes in just one hour.
Flexible Racks
Reconfigure your dishwasher's internal layout with flexible racks that feature fold-down tines. Make space on the lower rack to fit larger items, and adjust the upper rack to hold cups and glasses.
Half Load Settings
Ever need to run a load but feel like you can't justify it until the machine is full? Samsung's Half Load function rinses just the bottom rack, for an energy efficient wash that doesn't waste water or power.
Anti-Flood Protection
Cleverly designed with the knowledge that accidents can happen, flood protection systems prevent water damage in your home. On Samsung models, this is known as Aqua-Stop; in the event of a leak, this automatically turns off both the water supply and the machine itself.
Automatic Sensor Wash
Automatic sensor wash detects how soiled your kitchenware is, before working out the ideal wash setting for a perfect clean. This is called Auto Wash in Samsung models.
Quiet Washing Options
Quiet wash allows you to run your dishwasher without being interrupted by the noise; it's especially useful for anyone living in a flat or smaller home. On selected Samsung models, 'Quiet' and 'Very Quiet' settings are available.
Child Locks
A reassuring feature for parents everywhere, child lock settings prevent little ones from pressing things they shouldn't and changing settings whilst the dishwasher is in use.
LED Displays
LED displays look modern and stylish, and are easy to read, so you can change your dishwasher settings quickly.
Targeted Washing
This targets harder-to-clean items in your dishwasher rack, providing high water pressure on either the right or left-hand side of your machine. In Samsung models, this is known as Zone Booster™.
Wi-Fi Control
Control your dishwasher remotely, via your smartphone*. You can switch on your dishwasher, access reminders and modify cycles when you're not at home.
* Requires SmartThings App, available on Android and iOS. An internet connection is required.
Auto Door Open
Samsung's Auto Door Open feature automatically opens the dishwasher door once the cycle is complete, to let the moisture escape and dry your crockery, so that it's ready to put away.
Delay Start
Not quite ready to run your dishwasher cycle? Set your load to begin at a time that suits you with the Delay Start function.
Eco Wash Modes
Sometimes, dishes simply aren't soiled enough to warrant a deep clean. Whenever you've got a lighter load, select Eco Wash; an energy efficient option that can save you money too.
Hygiene Rinse
Preparing raw meat or need to give your baby bottles extra special treatment? Run the Samsung Hygiene Rinsing cycle, which is extra hot, for a thorough and safe clean.
Energy Efficiency
Understanding energy efficiency could save you money on your electricity bills. What's more, energy efficient machines are kinder to the environment. The most energy efficient dishwashers have an energy rating of A+++. Once you've bought a dishwasher, you can continue to reduce your energy consumption in a number of ways. Samsung's Eco Wash and Half Load settings are more energy efficient, for example, so use these wherever possible.
Dishwasher Installation
Dishwasher installation is usually quick and straightforward, although fitting an integrated dishwasher may require more expertise. Whether you're installing it yourself or plan to hire a professional, there are a few points to consider.
* Samsung offers free installation to all our Home Appliances
ㅤㅤ
On arrival, check your new appliance for any signs of damage; using a faulty appliance could be dangerous.

There should be no plug sockets directly behind your dishwasher, as this space can get hot and pose a fire risk. Instead, it should be plugged into a socket that's easily accessible, so that the dishwasher can be disconnected quickly if needs be.

Don't connect your dishwasher to a multi-socket or extension lead.

Switch off the water and power prior to installing your dishwasher.
Dishwasher Maintenance
It's important to look after your dishwasher, to get the best possible results from each wash and to ensure the longevity of your machine.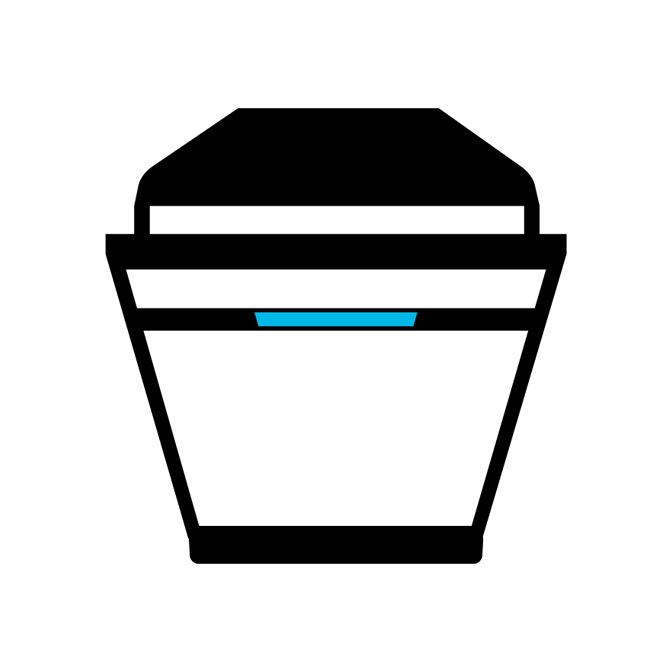 ㅤㅤ
It's recommended that you remove and clean out the filters weekly, to prevent food waste that has become trapped by the filter from being transferred back onto your dishes.

You should also use dishwasher salt and rinse aid – ideally on a monthly basis. Salt tackles limescale, whilst rinse aid helps kitchenware to dry without streaking.

When you're not using your dishwasher, leave the door slightly ajar, to air out your machine and stop it from smelling.
Whether you're hosting a dinner party for your friends or just need a bit of help tackling your washing up on a weeknight, dishwashers are a must-have for modern households. Discover Samsung's range of dishwashers online, and let these handy home appliances take care of your kitchenware.