What can Bixby do?
For starters, Bixby Voice Control makes your TV experience more dynamic and fun. Ask Bixby to look up your favorite content, or check the status of your IoT-connected devices. See how Bixby can change your life.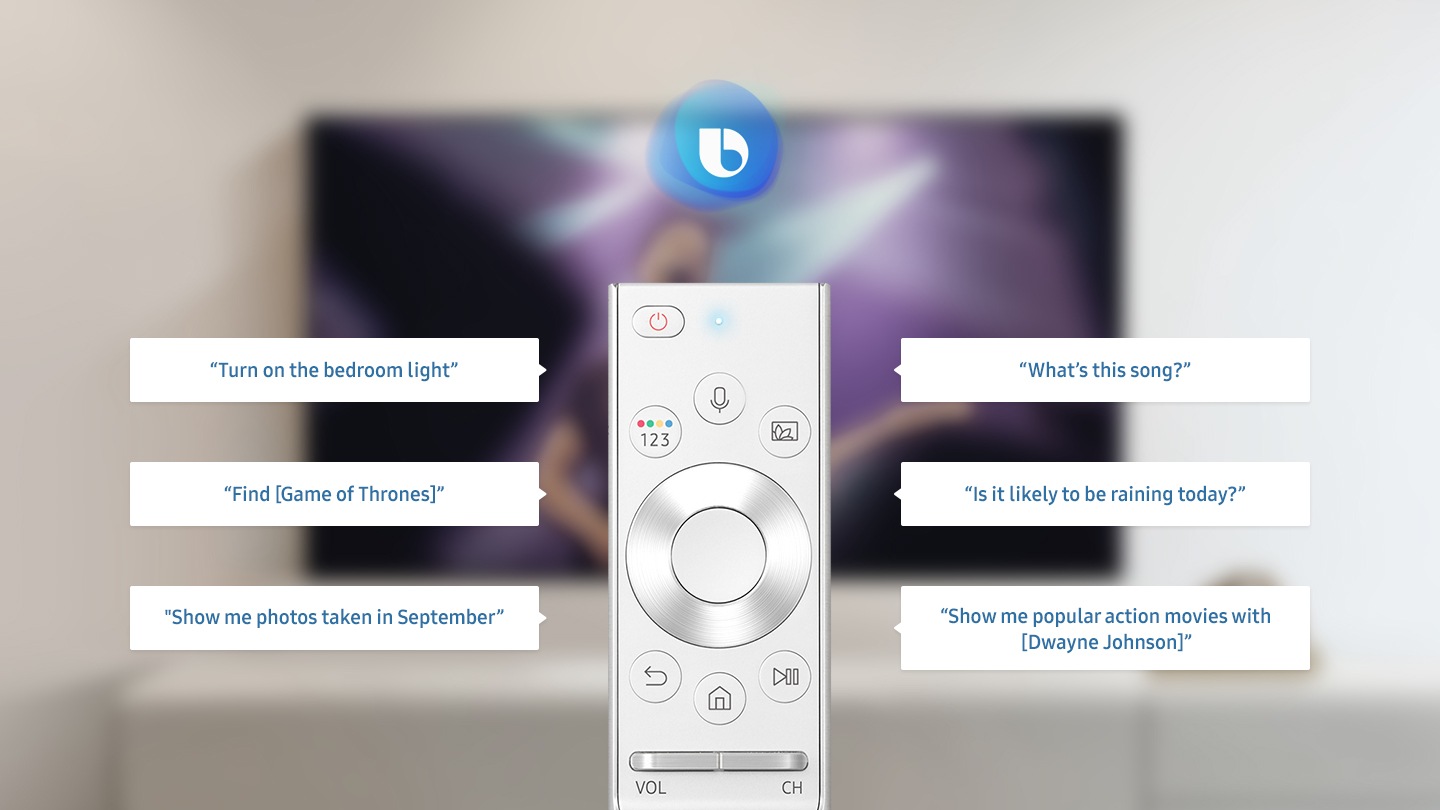 Get
answers
with Bixby
Think of Bixby as your best friend with the answers. Just press the MIC button on your One Remote Control and ask away. "How's the weather this week?" Bixby lets you know.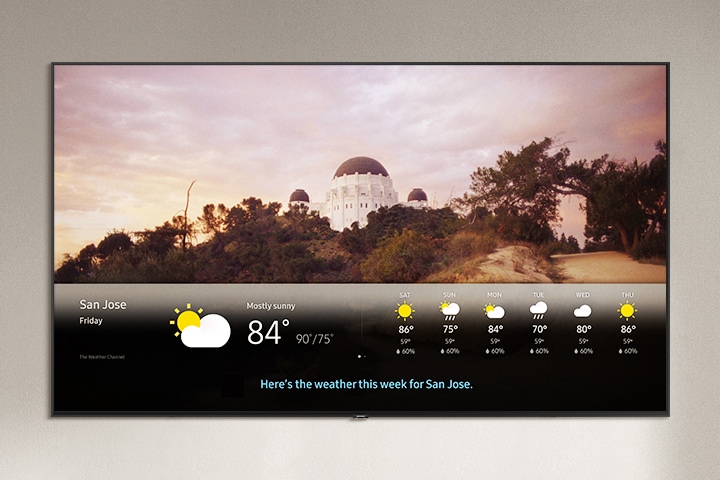 Share
memories
with Bixby
Just back from a family trip? Gather around the Smart TV and say, "Show me my photos from last weekend." You will see exciting moments from the trip come alive.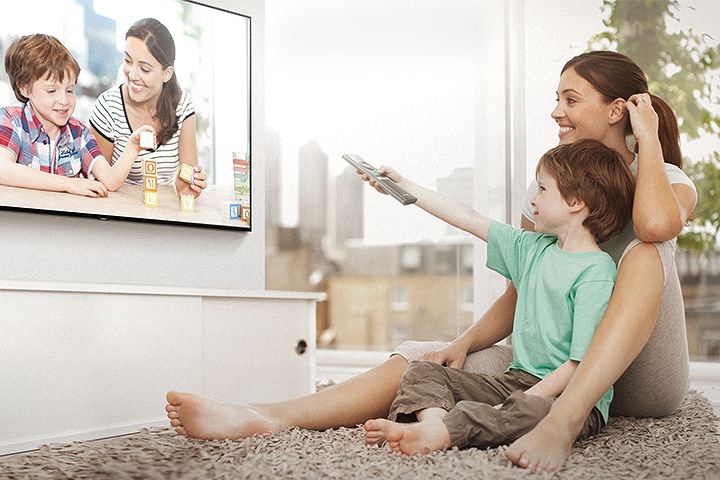 Connect
your home
with Bixby
Want to check your refrigerator while watching TV on the couch? Just say, "Show me what's in the fridge."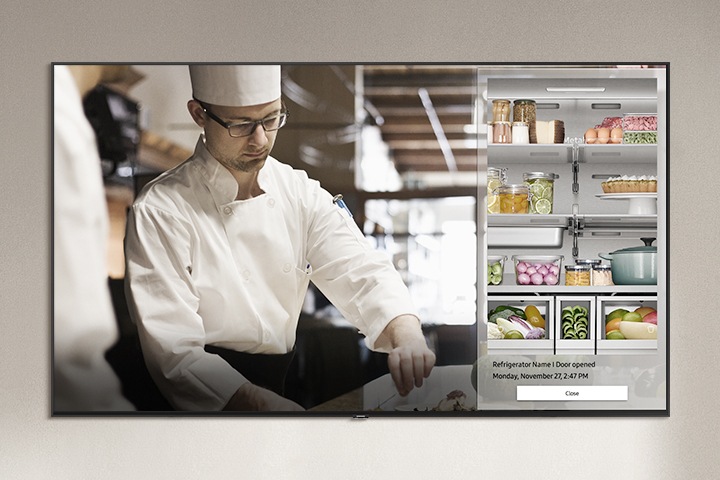 * The content within the screen are simulated images and are for demonstration purposes only.
* Available services and features on the Smart TV and the Graphic User Interface (GUI) may vary based on region and/or model.
* Users must agree to Smart Hub Terms and Conditions and Privacy Policy before use.
* Compatible Operating System (OS) or app required.
* Shape of TV and remote may differ based on model and/or region.
* Graphic User Interface (GUI), design, features and specifications are subject to change without notice.