Education
Inspiring the Future
Empowering students in STEM by bringing technology to the classroom

Every child has the potential to realize their dreams.
We've reached over 1,400,000 students from 3,200+ schools across 93 countries and we're not slowing down. In order to nurture our children's dreams, we're working hard to get our comprehensive education program and learning tools in front of as many students as possible. Our technology can support the ambitions and goals of students who want to create a brighter tomorrow. Because of that, we aim to do more than just teach, we strive to inspire.
Smart School Program
Interactive Class

Real-time sharing and monitoring through our tablets and PCs enable open communications and engaging learning environments.

Collaborative Activities

Team activities, group assignments, and group discussions are supported seamlessly via tablets, helping create a spirit of teamwork among students.

Motivational Environment

Teachers frequently measure students' level of understanding lectures and their performance in tests and quizzes. Teachers also provide individual learning opportunities when necessary.

Digital Content

Students can download the curriculum, textbooks and various materials (documents, photos, voice, recordings, videos, applications, and URLs) for each course, which ultimately help improve learning efficiency.
Subscribe to our cause
Stay up to date with our corporate social initiatives to see how you can lend a helping hand.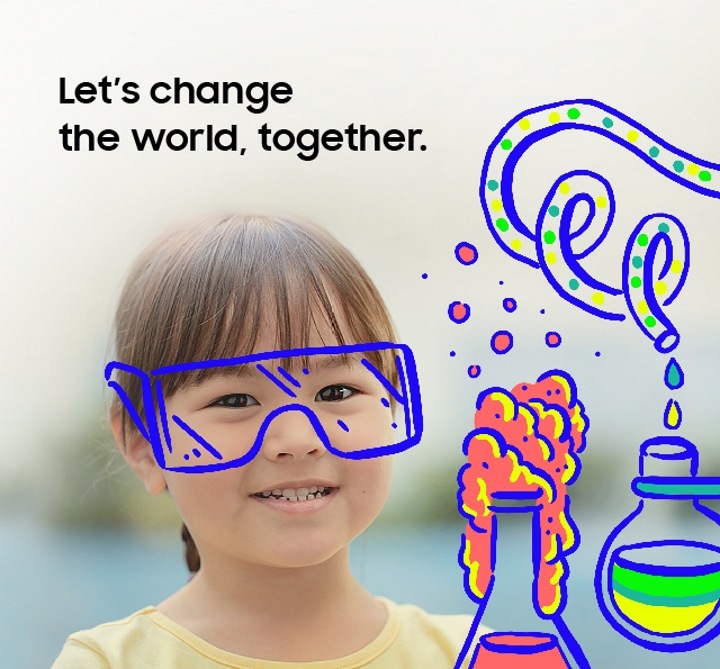 Visit Samsung Electronics Newsroom for more stories