Bixby Level Up
Exclusively for Galaxy S9 | S9+, S8 | S8+, Note8
Valid from 11 June to 3 August 2018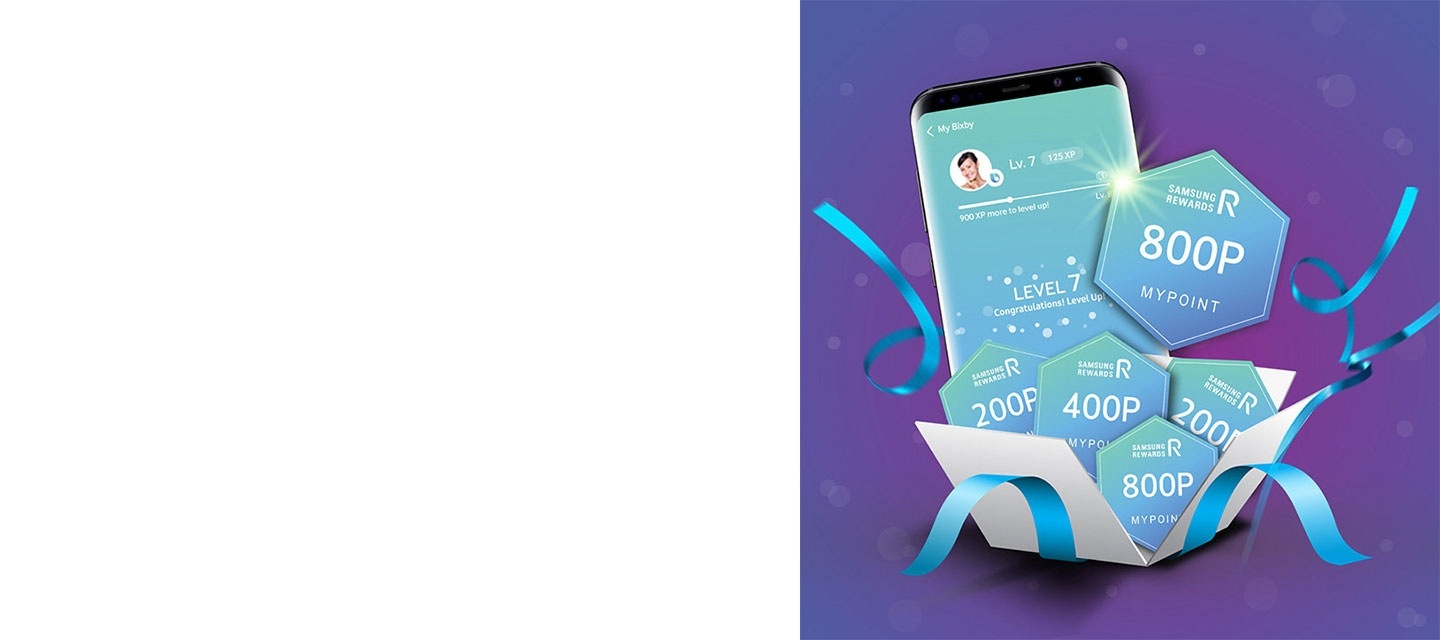 Earn Bixby XP
to level up and get rewards!
How to up your Bixby level?
- Talk to Bixby to earn XP.
- Give feedback to Bixby.
- Tap Great to get 1 XP.
- Tap Teach Me to earn 10 or 20 XP.
- Suggest phrases from your History to get 5 XP.
*Earn up to 500 XP a day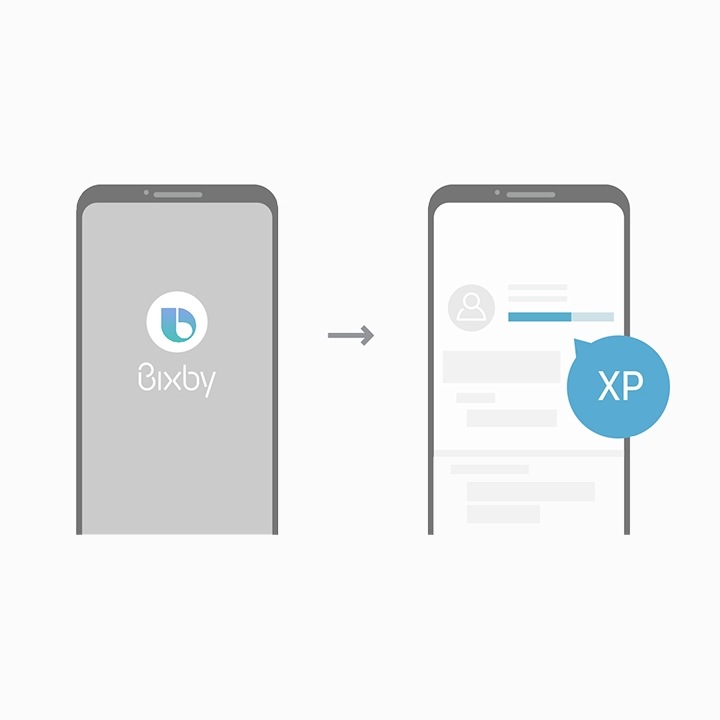 How to use Samsung Rewards points:
Step 2
Tap on 'Samsung Rewards' and agree to the Terms and Conditions.
Step 3
Browse through the Rewards catalog and choose the rewards to redeem with your Samsung Rewards points.