Payments
Q.
What is 0% interest instalment?
A.
 0% interest instalment is a repayment schema that allows you to use your credit card to make a transaction and then repay the amount in instalments over the course of 6 months or 12 months with 0% interest free.
Q.
How do I apply for 0% interest instalment?
A.
1. Add your favorite product(s) to your shopping cart and proceed to checkout
2. In the Payment Gateway screen, open the dropdown menu under Available Payment Methods.
3. Select your preferred credit card type and choose the 0% Installment option.
4. Enter your credit card details and select your preferred instalment payment plan. Complete the payment
5. The full amount of your purchase will be reflected in your order confirmation email. (please note that your monthly payment will be reflected in your next monthly credit card statement.)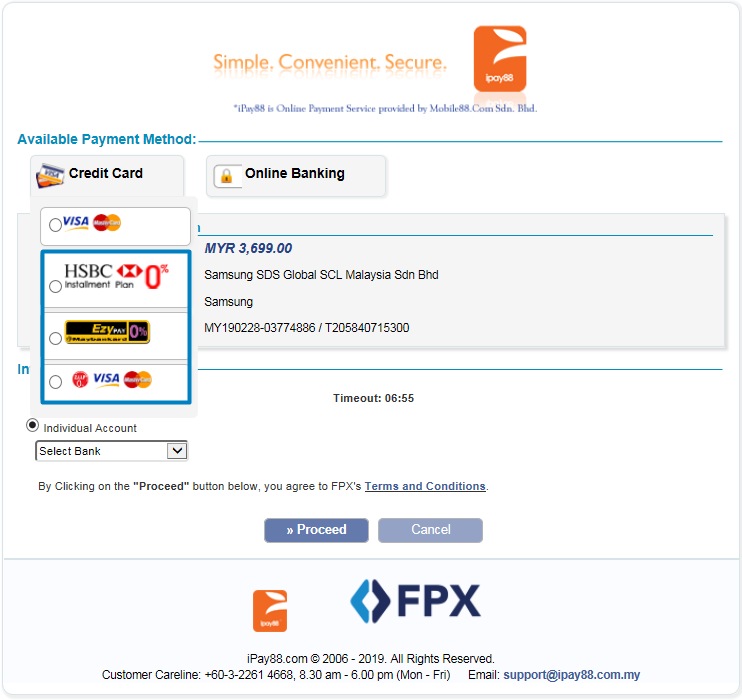 Q.
What is the minimum spend for instalment plan?
A.
Minimum spend in order to be eligible for 0% interest instalment plan as the table below and it is based on the checkout value (after deduction of discount vouchers) instead of a single order/item value.