Welkom bij IFA 2018
31 augustus - 5 september 2018, City Cube Berlijn
Samsung is marktleider op het gebied van R&D, 5G en AI om de kracht van innovatie in te zetten en mensen in staat te stellen een betere toekomst te creëren met de ervaringen die ze wensen.

Ontdek de geavanceerde mogelijkheden van 'connected living' met de nieuwste revolutionaire producten van Samsung in de Samsung Town tentoonstellingsruimte op IFA. Ervaar levendige 8K-content met de nieuwe QLED 8K TV, maak kennis met de nieuwe Galaxy Note9 of ontdek intelligente huishoudelijke apparaten zoals QuickDrive™ met geïntegreerde AI -en IoT-technologieën die jouw leven eenvoudiger maken.
Open Your Mind to Possibility
Thursday, August 30, 2018,
City Cube, Berlin
HS Kim, President and CEO of Samsung Electronics
Our vision of a world of 1 billion connected, intelligent Samsung devices continues to materialize, but has also evolved along with advances in AI and IoT, and their ever-growing integration into the mainstream.

Samsung leads the charge into the future of AI and IoT with our vast efforts. We invested $14bn in R&D last year; we have committed a further multi-billion dollar investment over the next three years in next-generation technologies including AI and IoT; and launched a new research division on key AI technologies, enlisting many of the world's leading experts in AI. In order to further enable our advancements in this field, we have also led the global initiative to establish industry standards for 5G.

We push the boundaries of invention and create breakthrough products that will enable people to improve their lives in ways beyond their imagination and Do What They Can't.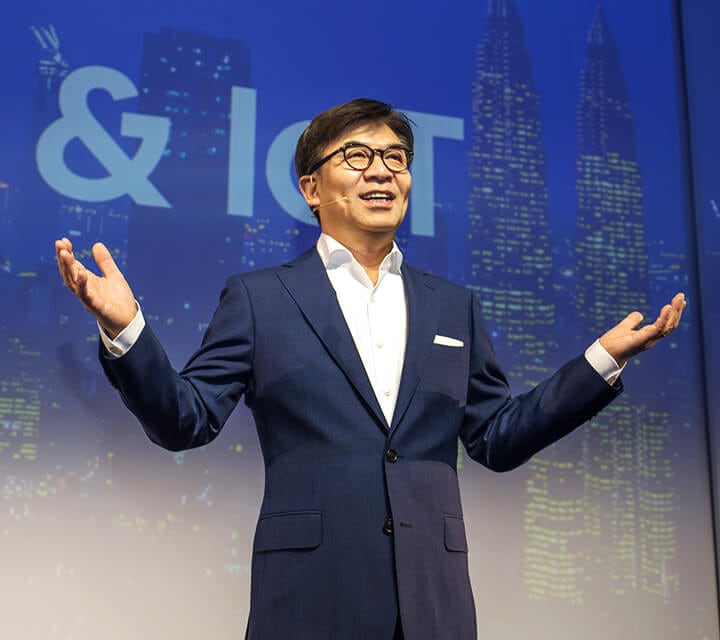 Samsung Events @ IFA 2018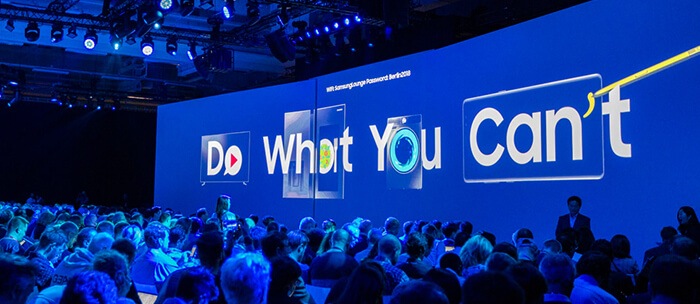 Persconferentie
- Samsungs visie en introductie van de nieuwste producten
- 30 augustus, 11:00 - 12:00, City Cube Berlijn, Niveau 1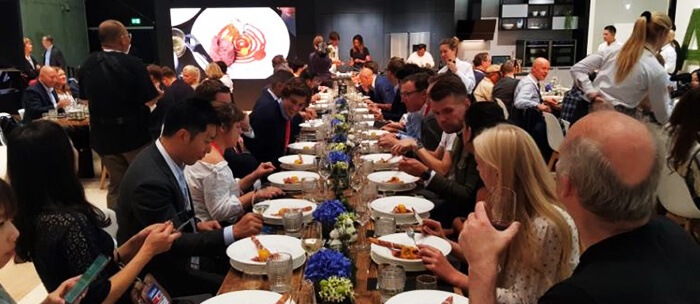 Club des Chefs Cooking Show
- Smart Life Recipe: Verrijk je leven elke dag weer met Samsung Club des Chefs en connected home
- 31 augustus, 14:00 - 14:30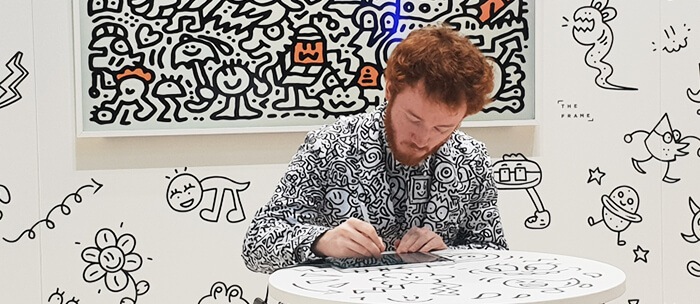 Mr. Doodle Drawing Show
- Mr.Doodle Drawing Show met Galaxy Note9
- 31 augustus, 10:30 - 11:30
#doorways AR Experience
- AR-ervaring van Samsungs connected living in het ''Family Guy''-huis
- 31 augustus - 5 september, 10:00 - 18:00
Real 8K resolution
Four times the resolution of 4K – over 33-million pixels – and 100% colour volume on the brightest screens on the market
8K AI Upscaling
Watch what you love right now with intelligent upscaling technology that converts your favourite content into 8K resolution
Quantum Processor 8K
Our powerful processor removes noise, sharpens details and text, and optimises sound, so you experience what the director intended

*100% colour volume measured to DCI-P3 standard, certified by VDE
No compromises
Get your wash fully clean in half the time, without sacrificing the efficiency of the wash. The "Super Speed" 39 minute cycle on the QuickDrive™ is the fastest on the market.
Unique Q-Drum™
The technology that makes it all possible. The Q-Drum™ consists of a 'drum' and 'backplate' that rotate independently, delivering twice the power in half the time.
Smart Control functions
Download the app to manage your wash while you're away. Program your wash to be ready by a desired end time, find the optimal wash cycle for your load, or even monitor the status of your machine.
*Tested on Samsung WW8800M compared with WW8500K. Saves up to 50% time on Cotton (40℃, half load) with washing performance within ±2% based on Intertek data.
Cycle duration may vary depending on the water supply and weight/type of laundry.
Enhanced performance
With a bigger 4,000mAh battery, integrated gigabit LTE and Wi-Fi capabilities* and an unprecedented 512GB of internal storage space*, you'll have all you need to work faster and harder with a single charge.
Bluetooth enabled S Pen
The Note series signature S Pen now comes with Bluetooth capabilities to become a remote control for your Galaxy Note9.
Intelligent camera
Capture more with the camera that takes clear and vivid photos, even in low light. And with new intelligent features like Scene Optimizer and Flaw Detection, it's easier than ever to take a great photo.
* Actual speed may vary by country or carrier. Actual speed may vary based on user environment.
* 512GB internal memory as standard. Actual storage available may vary depending on pre-installed software.