Powerful, rich bass
you can feel
Multi-speaker array & distortion cancelling
Experience sound with power and authority. With multiple inbuilt speakers driven by dedicated amplifiers, you can expect rich, resonant performance, from tenor to baritone and below. Samsung's own technology is designed to allow you to experience sound you can feel and hear by cancelling the distorsion, as Sound+ digs deep into sub-bass territory.
Great sound, everywhere
Wide range tweeters
Hear balanced, dynamic sound, from wherever you sit. Designed to disperse high notes broadly into your listening space, Wide range tweeters help you hear the full audio spectrum, without having to listen from directly in front of the Sound+. From movie soundtracks, to symphonies to the roar of the stadium, your entertainment can sound phenomenal.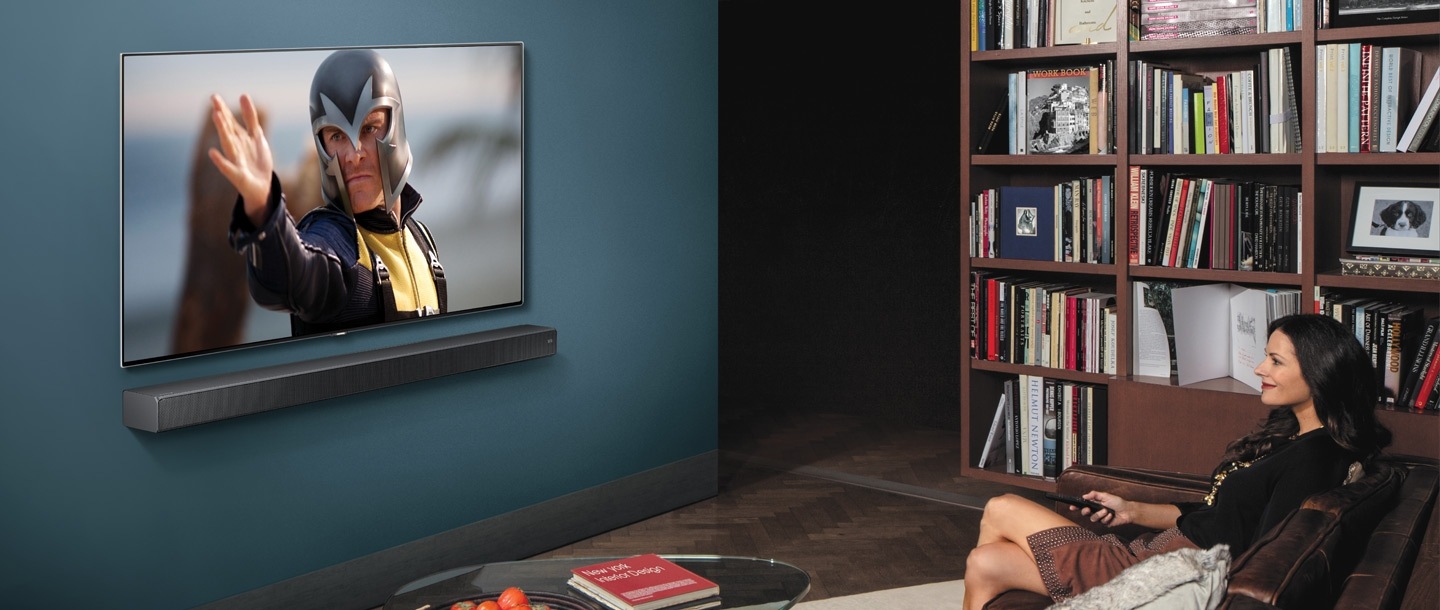 Taking sound
to new highs
Upward-firing speakers
Discover a vertical sound dimension to music and entertainment soundtracks, with upward-firing speakers. Designed to project audio towards the ceiling as well as forwards into the room, Soundbar Sound+ can help you feel covered with sound.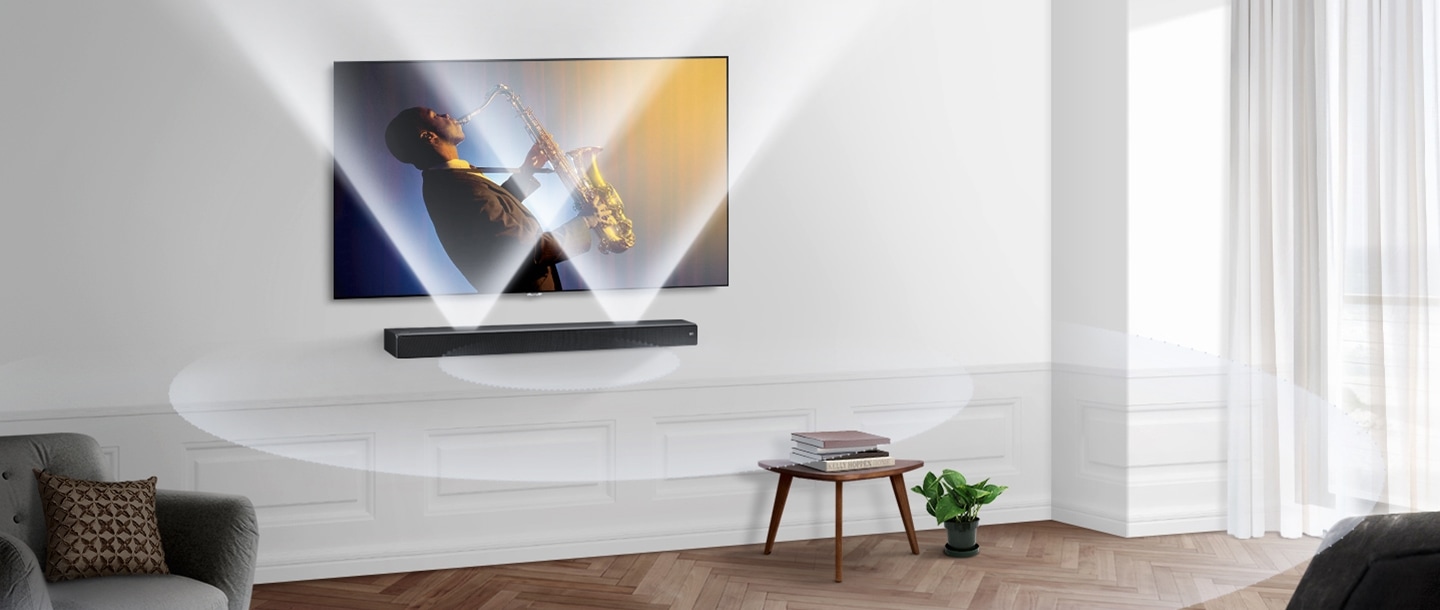 Enjoy sound tailored
to your entertainment
Smart Sound Mode
Enjoy a listening experience optimised by the Sound+, with audio modes for music, sport, movies and more.
Wireless connectivity
Reduce cabling between your compatible Samsung TV and the Soundbar Sound+ when you connect via Bluetooth® or Wi-Fi. You could listen to TV shows, movies music video and sports, with no untidy cabling between your TV or compatible devices and the Sound+.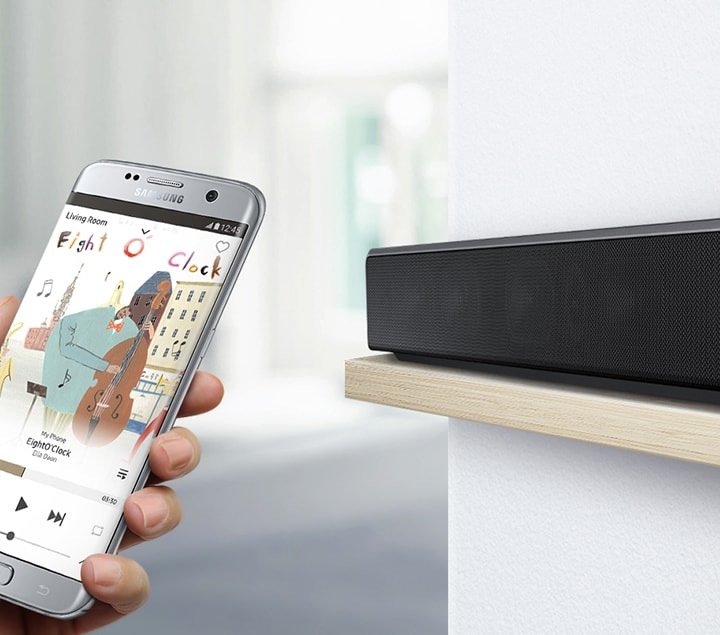 Simply sleek
Curved, flat and seamless mount
A single soundbar that can deliver symphonic sound, making it perfect for virtually any space. Attach the Sound+ seamlessly to your compatible Samsung TV and use a single cable to power them both, with the elegant Sound+ Mount option sold separately
Seamless
4K setup
4K Passthrough
With 4K Pass-through, a simple HDMI® connection can help deliver great audio and picture quality. Connect a compatible 4K video source like a UHD Blu-ray player, through the Samsung Sound⁺ Soundbar to your TV for rich sound and 4K picture quality.
Take
charge now!
One Remote Control
You don't need several remotes. For power, volume, and sound effects, you can control key Soundbar Sound+ functions with the Samsung One Remote through the interface of your compatible Samsung TV.
The way sound
should sound
Tested and tuned at the renowned Samsung California Audio Lab. The Soundbar Sound+ delivers thrilling audio. With an elegant single mount option and powerful performance, the Soundbar Sound+ can provide great listening experiences in your home.
See the range