Meet the phone that's ready for anything.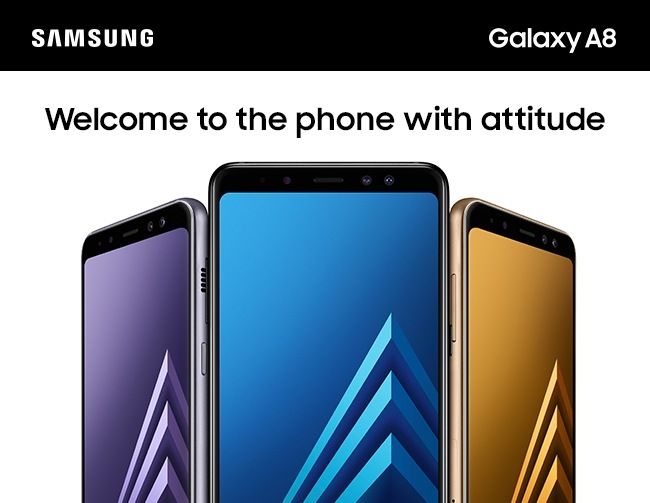 Hi,


Thanks for joining the Samsung family.

As the proud owner of a new Galaxy A Series, you obviously appreciate the unique side of life. So we thought we'd introduce you to some of the stand-out features of your new smartphone. You'll soon discover it's a phone with an attitude all its own.
_
See what your new phone can do
*IP68 certified water resistance for up to 30 minutes in up to 1.5m of water. Rinse thoroughly in fresh water after salt or chlorinated water exposure.
_
Find all the answers
For live support, tips, diagnostics, and answers to keep your Galaxy in optimal working condition, head to the free Samsung Members app on your phone or give us a call 24/7 on 0800 672 678.
Legal | Privacy Policy

This email has been sent to members who have requested to join the mailing list.
If you wish to unsubscribe from this mailing list, please Click Unsubscribe

© Copyright 2018 Samsung New Zealand. All rights reserved.
24 The Warehouse Way, Northcote, Auckland 0627 NZ

*Do not reply. This e-mail address is for outgoing emails only.