Browse and display stunning Kiwi pieces with the Samsung Frame TV.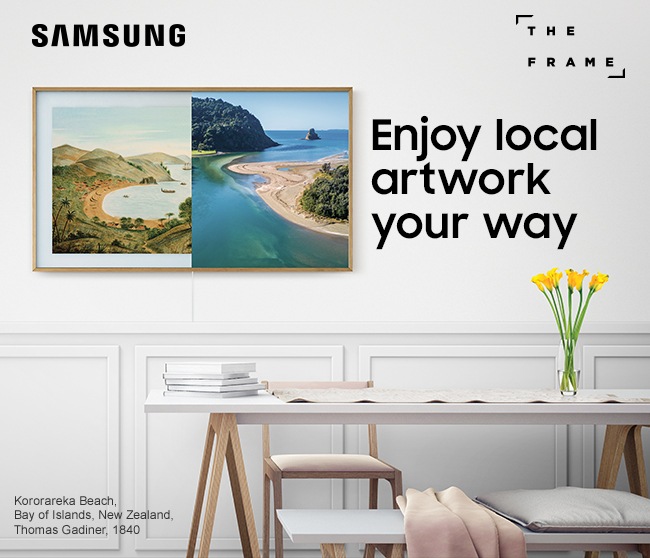 Hi,


It's time to bring fine art and flawless style a little closer to home.

We've teamed up with New Zealand's national museum Te Papa to bring 13 uniquely Kiwi artworks to the Samsung Frame TV Art Store* – special slices of national art heritage designed to transform your living space.
_
From Huia birds to Hasting sunsets.
TV when it's on, art when it's off. Explore a range of New Zealand paintings, illustrations and photography and pick the style that suits you.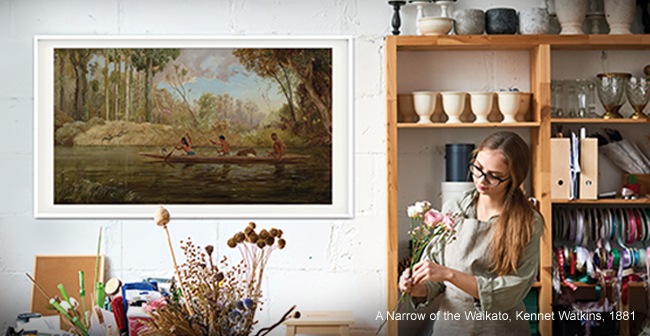 _
Extraordinary art is just the beginning.
Check out all the incredible things the Samsung Frame TV can do.
*Art pieces in the Art Store are subject to change without prior notice. Internet connection required. Subscription fees may apply. The art pieces available for display may differ from those shown.
Legal | Privacy Policy

This email has been sent to members who have requested to join the mailing list.
If you wish to unsubscribe from this mailing list, please Click Unsubscribe

© Copyright 2019 Samsung New Zealand. All rights reserved.
24 The Warehouse Way, Northcote, Auckland 0627 NZ

*Do not reply. This e-mail address is for outgoing emails only.