Upgrade to a new Galaxy Note9 or S9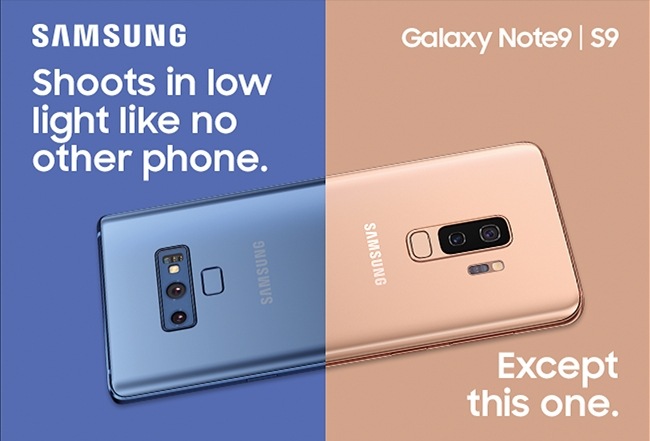 Hi,


The Galaxy Note9 shoots pictures in low light like no other phone. Offers a viewing experience like no other. Stores all your stuff like no other.* And loves water like no other.**

Quite simply, it performs like no other phone. Except the Galaxy S9. Compare them to your phone and see the difference.
*512GB SD card sold separately. Availability of 512GB card may vary by country.
**IP68 certified water resistance for up to 30 minutes in up to 1.5m of water. Rinse thoroughly in fresh water after salt or chlorinated water exposure.
Legal | Privacy Policy

This email has been sent to members who have requested to join the mailing list.
If you wish to unsubscribe from this mailing list, please Click Unsubscribe

© Copyright 2018 Samsung New Zealand. All rights reserved.
24 The Warehouse Way, Northcote, Auckland 0627 NZ

*Do not reply. This e-mail address is for outgoing emails only.