Plus, Galaxy S10 earns a top spot as the selfie king and we team up with Calm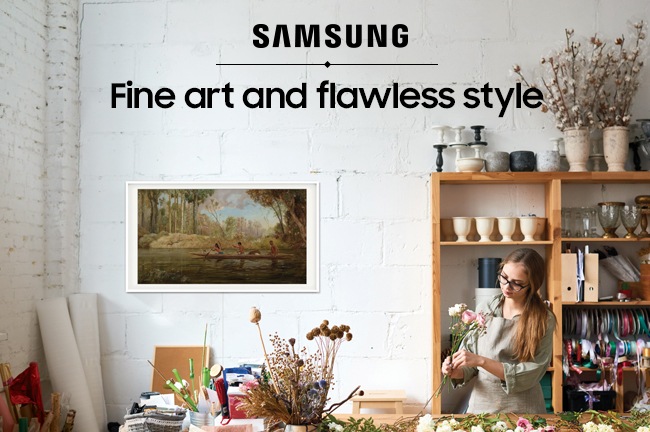 Hi,


Welcome to the latest in Samsung news and innovation. In this edition, we take a closer look at the Te Papa/The Frame TV collab, dive into Samsung's partnership with Calm, discover why the Galaxy S10 has been voted the selfie king and give you a chance to win a QLED 65" 8K TV RRP $10,999.
From Huia birds to Hasting sunsets
Samsung has teamed up with New Zealand's national museum, Te Papa, to bring 13 uniquely Kiwi artworks to the Samsung Frame TV Art Store*. You can explore a range of New Zealand paintings, illustrations and photography not usually available to the public and pick a special slice of national art heritage for your living space.*
* Subscription fees apply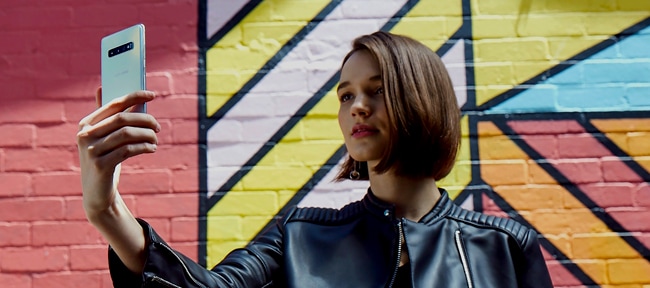 Galaxy S10+ ranked the selfie king
'The Samsung Galaxy S10+ offers the best front camera performance for both still images and video that we have seen in our Selfie testing so far.'
The Galaxy S10+ has taken the number one spot on the DxOMark Selfie scale, a new ranking system that evaluates the image quality of smartphone front cameras.
The phone that's an A+ student
In other Galaxy S10 news, DisplayMate Technologies has voted the S10's display 'the most colour accurate display that we have ever tested.'* The Galaxy S10 established or matched several smartphone display performance records during DisplayMate's extensive tests, becoming the latest flagship Galaxy device to earn the firm's highest-ever "Excellent A+" grade. Find out how your phone measures up here.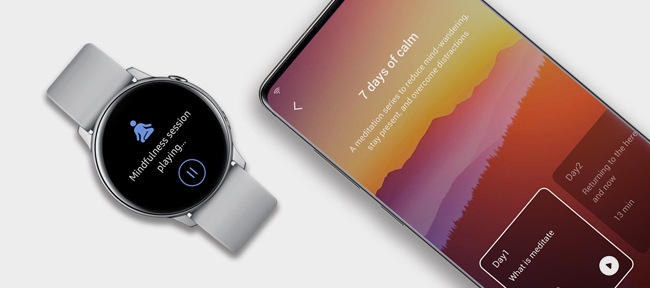 Innovations in mindfulness
We've partnered with Calm, to bring Samsung Health users access to guided meditation, sleep programmes and exclusive services straight from their device. It makes it easier for everyone to practice mindfulnesss, so we can work towards achieving better overall health – mentally and physically.*
*Not intended for use as a medical device or to diagnose or treat medical conditions.
Win a chance to see perfect reality
Forget everything you know about television display. The new Samsung QLED 8K TV range is coming and it's going to introduce a new era of TV picture quality. Register below for a chance to win one of your own (RRP $10,999).
Latest Samsung offers
We're always looking for ways to bring you closer to Samsung technology, and this month we have two special offers for you. Get up to $500 on a pre-paid Visa Card by redemption when you buy selected Samsung Heat Pump Dryers and Washing Machines. Plus, if you purchase a Galaxy S10 from our e-Store before April 19 you will receive a $200 e-Store Voucher and Free Screen Replacement.
Legal | Privacy Policy

This email has been sent to members who have requested to join the mailing list.
If you wish to unsubscribe from this mailing list, please Click Unsubscribe

© Copyright 2019 Samsung New Zealand. All rights reserved.
24 The Warehouse Way, Northcote, Auckland 0627 NZ

*Do not reply. This e-mail address is for outgoing emails only.