Meet the phone for people who make things happen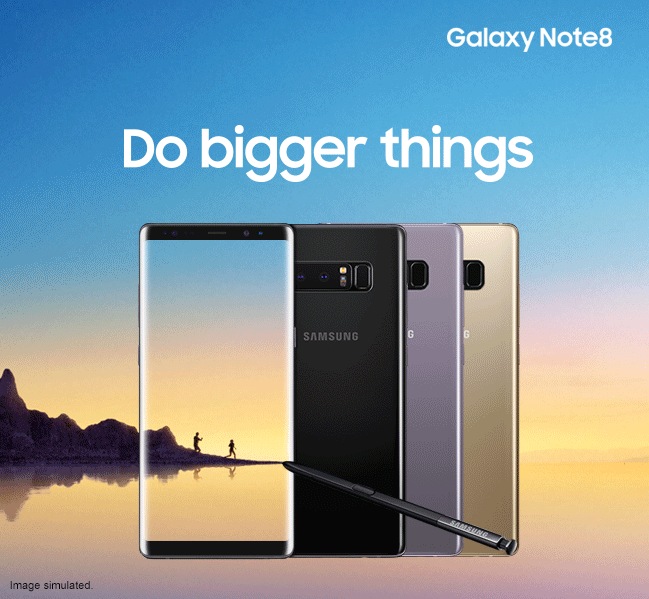 Hi,
You pre-registered to hear more, and we're excited to let you know the Galaxy Note 8 is finally in stores now.
With the Galaxy Note 8, you can do more of what matters.
Whether it's multitasking on the go with features like App Pair, jotting down notes with enhanced Screen Off memo capabilities, or taking amazing photos with the Dual Camera and optical image stabilisation (OIS), the Note has always been the phone of choice for people who make things happen.
Plus, buy the Galaxy Note 8 now and get a 256GB SD card (RRP$399) that lets you store even more.
"The Galaxy Note 8 is arguably the best Android device available, besting even Samsung's Galaxy S8 Plus handset."
– NZ Herald Business
Communicate in new ways
The trademark S Pen lets you do so much more.
With live message you can draw your own emojis, make animated GIFs*, or write handwritten messages on photos.
The off-screen memo function enables you to easily capture notes and even write directly onto the screen screen without unlocking your phone.
* Depending on the size and length of GIFs they may not be supported by some social media and messaging services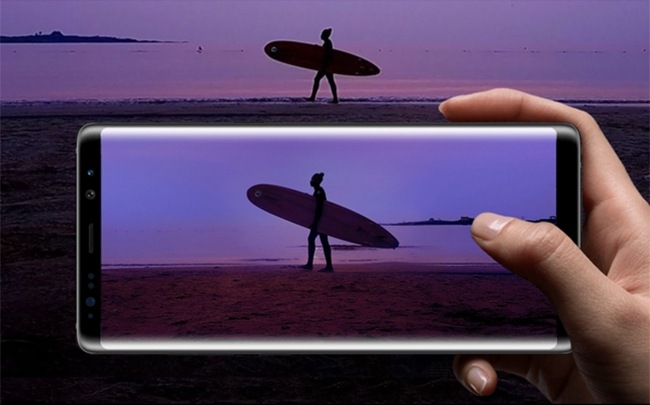 Moments up close and clear
Take crisp, clear shots with the Galaxy Note 8's dual rear camera.
Its telephoto camera features 2x optical zoom and dual optical image stabilisation (OIS) for beautifully clear photos even when moving.
Take professional-looking shots with subjects that stand out using Live Focus, or great low light shots with the Note 8's Dual Pixel mode.
The bigger screen for bigger things
The Note 8 is the perfect device for easy multitasking.
Multi Window Mode lets you leave two apps open at the same time – you can listen to music while following Google maps, or even scroll through Facebook as you send an email.
For apps you usually use together, App Pairing presets mean you can open them simultaneously with just a tap.