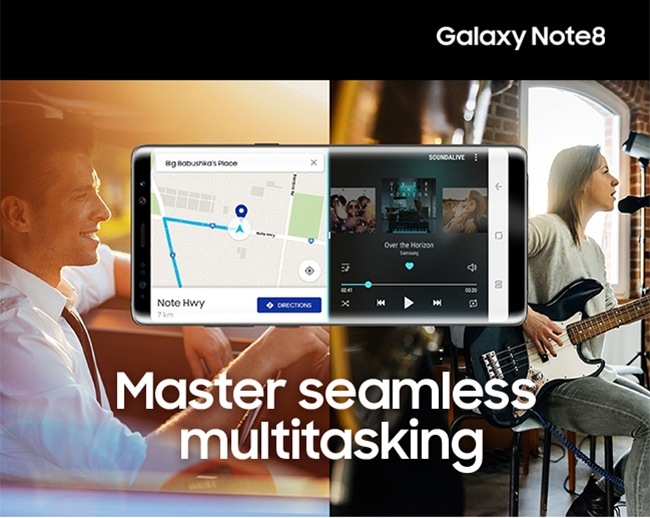 Hi,
Could you please change back work type and time estimation, thank you.
The Galaxy Note 8's App Pair functionality lets you do two things at once while you're on the go so you can get on with more of what really matters.
Two apps are better than one
The Note 8 lets you connect two apps and run them with App Pair to cut launching time in half and double your fun.
Now you can browse Facebook as you send an email, or even watch your favourite shows on Netflix while you write your shopping list – the choice is yours.
* Terms & conditions apply.