Compare awesome Note9 offers & swap phones seamlessly with Smart Switch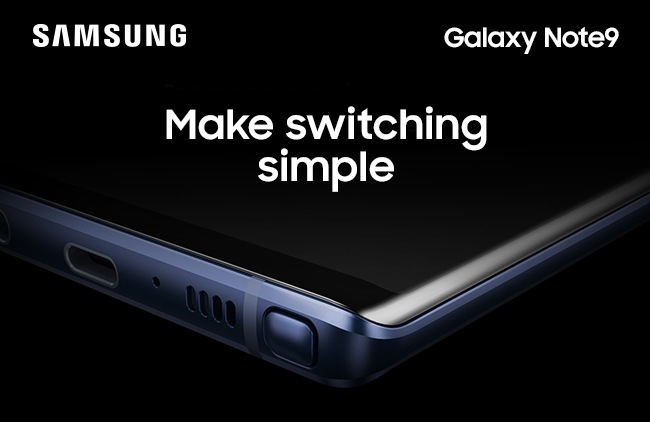 Hi,


Did you know you can upgrade to the Galaxy Note9 without losing anything* from your old phone?
Samsung Smart Switch transfers all your favourite photos, videos, events, apps and settings safely whether you're swapping from Android or iOS.

Just connect via USB, Bluetooth or PC and transfer everything important with just a few easy taps.
_
Step up your way
Make the step up to Note9 simple – check out all our retail partners' awesome offers and pick the perks that suit you best. Just visit our page to compare deals from Vodafone, 2 Degrees, Spark and more.
* Data transferability from non-Android OS to Galaxy varies by OS. Music subject to Digital Rights Management (DRM), encrypted music and encrypted video content cannot be transferred. Only use Smart Switch to transfer items for which you hold the applicable intellectual property rights.
Legal | Privacy Policy

This email has been sent to members who have requested to join the mailing list.
If you wish to unsubscribe from this mailing list, please Click Unsubscribe

© Copyright 2018 Samsung New Zealand. All rights reserved.
24 The Warehouse Way, Northcote, Auckland 0627 NZ

*Do not reply. This e-mail address is for outgoing emails only.