May the best player win.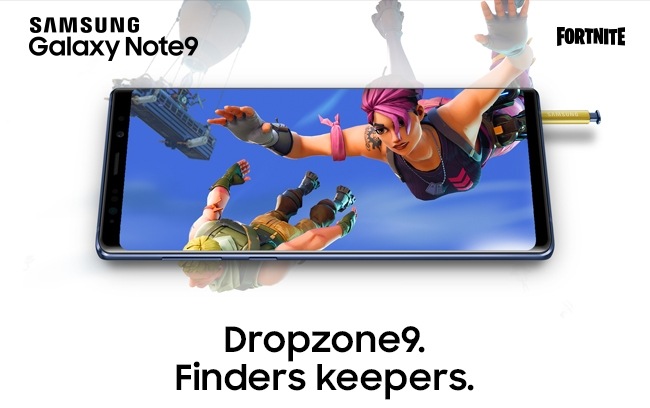 Hi


Get ready for a drop like no other.

To celebrate Fortnite coming to Samsung we're supply dropping prizes in New Zealand this week, including one super powerful Galaxy Note9.

Want to make it yours? We're posting location clues on Facebook throughout the day, but after that you're on your own.

If you find it, you can keep it!

With a water-carbon cooling system, cutting-edge processor and our largest infinity display ever, the Note9 delivers an optimal gaming experience every time.
©2018 Epic Games, Inc. Epic Games, Fortnite, and their logos are trademarks or registered trademarks of Epic Games in the USA (Reg. U.S. Pat & Tm. Off.) and elsewhere. All rights reserved.
Legal | Privacy Policy

This email has been sent to members who have requested to join the mailing list.
If you wish to unsubscribe from this mailing list, please Click Unsubscribe

© Copyright 2018 Samsung New Zealand. All rights reserved.
24 The Warehouse Way, Northcote, Auckland 0627 NZ

*Do not reply. This e-mail address is for outgoing emails only.