Step up to laundry done smarter.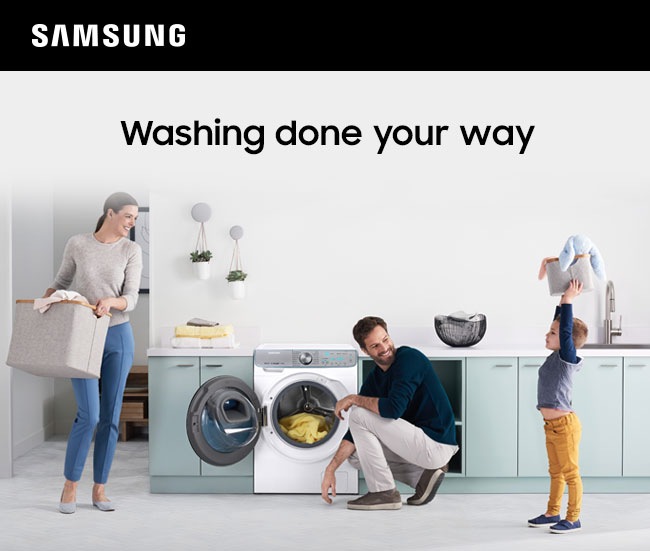 Hi,


It's time to step into a whole new world of washing.

The new Samsung QuickDrive with AddWash™ is built to fit seamlessly into your household, keeping wash cycles quiet, energy-efficient, and tailored to your specific laundry needs.
_
Keep things hush-hush
Say hello to a more peaceful way to wash. The QuickDrive with AddWash's™ innovative VRT Plus™ feature reduces noise and vibration no matter how fast or full your spin cycle is.*
*Tested on WF50K700AW model. Compared with Samsung conventional WF405 based on internal test.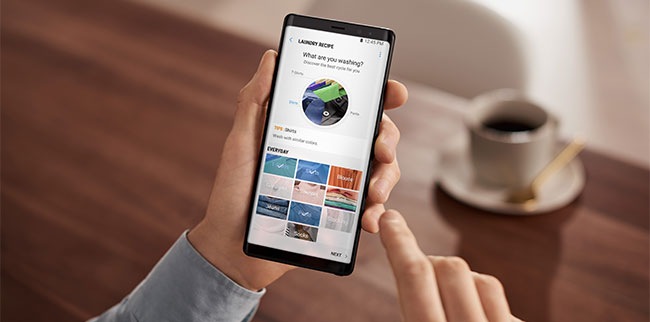 _
The smarter way to wash
Step up to AI-powered Samsung laundry to troubleshoot issues using your smartphone,* optimise laundry finishing timings, and receive tailored wash cycle recommendations too.**
*Registration with of a Samsung Account and download and installation of SmartThings app to a compatible device and Wi-Fi connection required. Function may vary by mobile operating system. Data and other charges may apply. Apps and services available may vary by region and are subject to change without notice.

**The recommended washing cycle is only based on time and may not be appropriate based on type of fabrics or stain level of the articles being washed.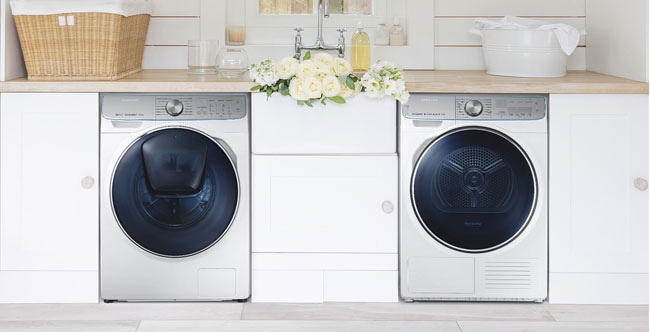 _
Complete your laundry line up
Make slow laundry days a thing of the past - pair the QuickDrive with AddWash™ with our intelligent 9kg Heat Pump Dryer with QuickDrive offering a fast and more energy-efficient* way to wash and dry your clothes.*
*Cycle duration may vary depending on the water supply and weight/type of laundry. 9kg Heat Pump Dryer with QuickDrive (DV90N8289AW) has a 7 star energy rating. Tested in accordance with IEC 61121:2013/8kg Wash load/Cotton Cupboard with Heat Pump (DV80F5E4HGW) vs. without Heat Pump (DV80H4100CW). Individual results may vary.
Legal | Privacy Policy

This email has been sent to members who have requested to join the mailing list.
If you wish to unsubscribe from this mailing list, please Click Unsubscribe

© Copyright 2019 Samsung New Zealand. All rights reserved.
24 The Warehouse Way, Northcote, Auckland 0627 NZ

*Do not reply. This e-mail address is for outgoing emails only.