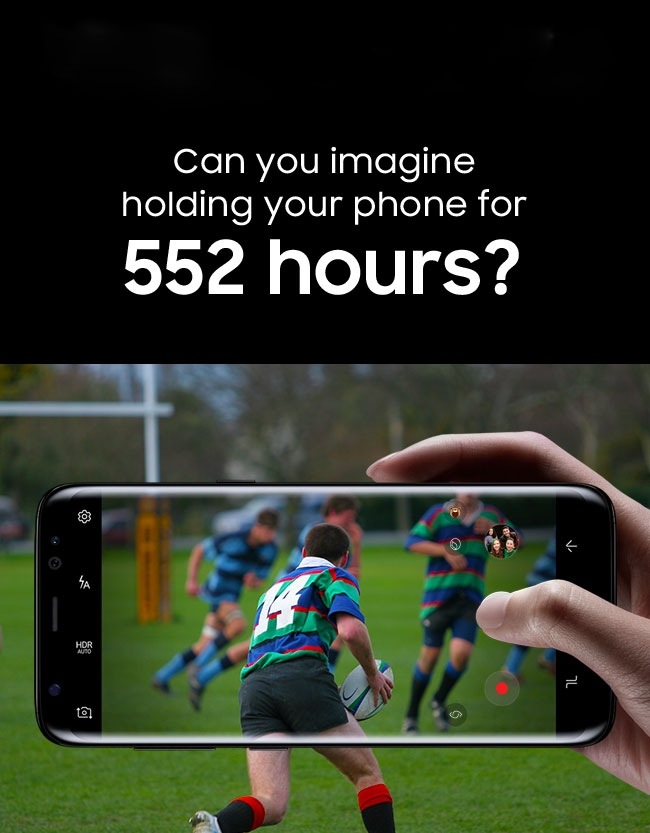 On average, that's how much you hold your phone in a year.
That's why the S8 is designed with smooth curves for an ergonomic grip to let you view the S8's big screen at a comfortable distance.
Upgrade before September 30 and receive a bonus fast wireless charger (RRP $129).*
* Terms and conditions apply.