Introducing your Galaxy S8's security features.
Hi,
Now you've had time to explore your Galaxy S8, let's take a closer look at how to keep your information safe.
Your new phone has an Iris Scanner and Secure Folder functionality that are both easy to set up. Press play and watch how it's done.
15% off accessories
We've got a range of premium accessories to help you personalise your phone too. Use the exclusive code S8PROMO to save yourself 15% off all accessories and wearables until 31 May 2018*.
* Offer only available for Samsung NZ online store customers.
This offer is not available in conjunction with any other offer.
Still have questions?
Message our automated Chatbot on Facebook Messenger for real-time help and advice about your brand new Galaxy S8.
Simply type in your question to have it answered by our clever bot, or opt to chat with us directly.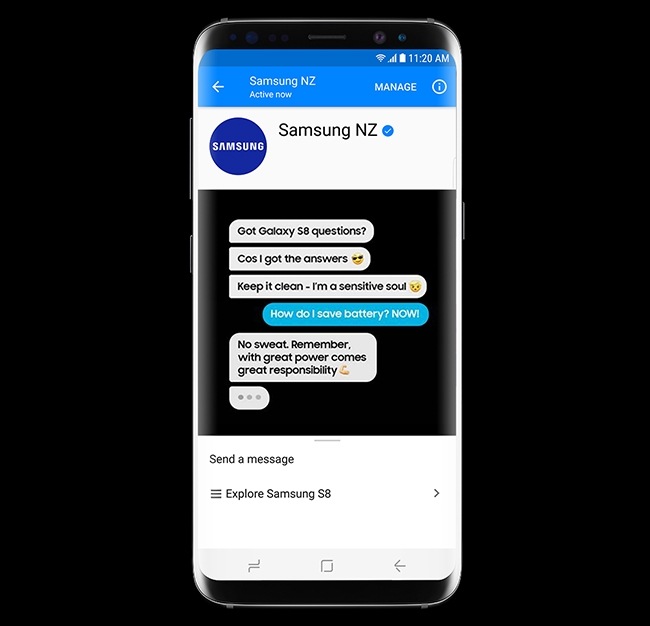 _
Next week
Find out how to set up handy phone reminders.